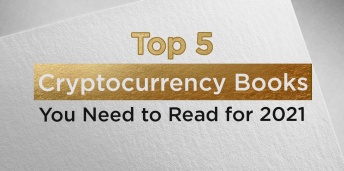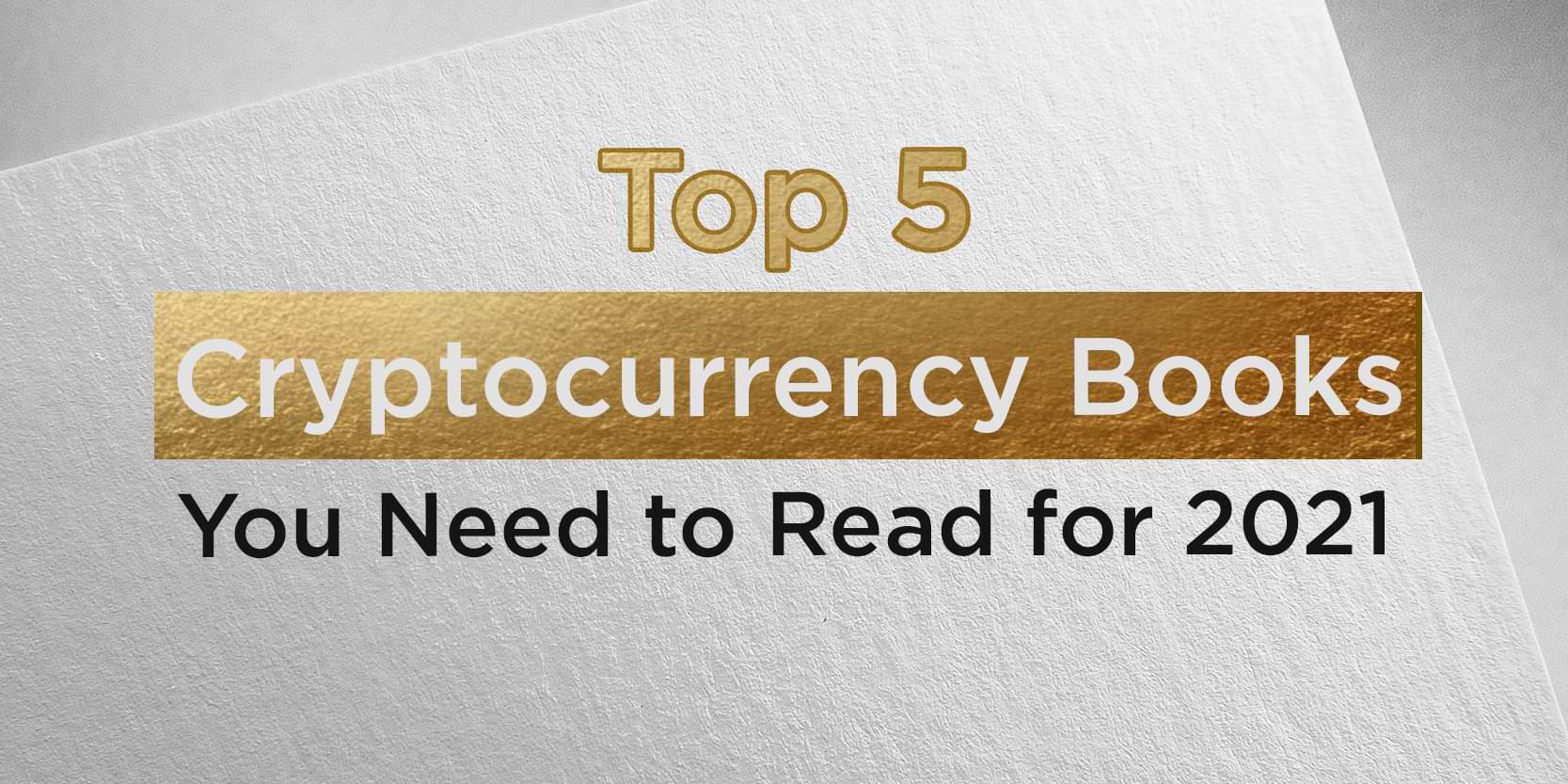 Top 5 Cryptocurrency Books You Need to Read for 2021
Reading Time: 6 minutes
Bitcoin is on a bull run.
At the time this article was written, Bitcoin set a new all-time high at $35,932, raising its market capitalization to more than $451.56 Billion and passing the $20,000 mark on November 30, 2020.
More people are putting their trust in the cryptocurrency revolution. With much media attention, people are now seeing the opportunity in digital assets, raising the demand and prices of many cryptocurrencies in the market today. The rapid rise of other cryptocurrencies such as Ethereum, ChainLink, and XRP has attracted many investors, regulators, financial companies, media, and the general populace. 
On the other hand, many are still skeptical about the alternative monetary system that started in 2008. One of the reasons why the majority of the public remains uneducated about cryptocurrencies is because of the technical language involved. There are thousands of materials online about cryptocurrency. You can watch videos about cryptocurrency for dummies or explainers on how to trade crypto but still remain clueless. 
Trying to understand the inner-workings of a blockchain protocol is cumbersome and arduous for the common folks. You will hear terms like Oracle, hard fork, Private Key, API, Smart Contracts, Ether, data feeds, and many more. Furthermore, there's also confusion about the concept of money, value, and trust as the economy slowly adopts the crypto revolution.  
Fortunately, there are cryptocurrency books that can help you learn about the subject – without dealing with scary jargon and dizzying explanations. Here are the Top 5 cryptocurrency books you should check out to improve your knowledge about all things crypto. 
1. Cryptoassets: The Innovative Investor's Guide to Bitcoin and Beyond 
(Author: Chris Burniske and Jack Tatar)
This is the ultimate investor's guide to an entirely new asset class—from two experts on this cutting edge technology. With the rise of bitcoin and blockchain technology, investors can capitalize on the greatest investment opportunity since the Internet. Bitcoin was the first crypto asset, but now there are over 1600 digital currencies, including Ethereum, Ripple, Litecoin, Monero, and many more. The book contains clear, concise, and easy-to-understand explanations. It is an ultimate guide from two industry insiders to show how to navigate this brave new blockchain world—and how to invest in these emerging markets to secure your financial future.
2. Keys to Bitcoin: Understanding The Technology of Digital Money 
(Author: Raphael Meyer)
Whether you are an investor, a decision-maker, or simply curious about Bitcoin, learn the key concepts and terminology behind digital money, blockchain, mining, digital signatures, and much more. You do not need a Math degree to understand Bitcoin as Raphael Meyer dumbs everything down for you. It's one of those cryptocurrency books that will take you from knowing nothing to understanding everything about Bitcoin. You will learn all the technologies used today, why they are being used, how to buy and store Bitcoins, how Bitcoin is updated, and the industry's newest evolutions. 
3. Cryptocurrency in A Nutshell: The Basics of Blockchain and Cryptocurrency Part 1
(Author: Greg Somlok)
Understand cryptocurrencies in less than a day! The first book in a five-part series will help you take your first step towards using cryptocurrencies - no matter how you're planning to use them. Greg explores the questions that most people ask when they hear about cryptocurrency. This book digs deeper into the public perception of cryptocurrency to answer the most common and technical question in "layman's' terms." Greg Somlok, a successful cryptocurrency trader and blockchain expert, will provide answers to all of your questions and explain complex technologies in a patient, beginner-friendly manner! This insightful book will help you understand the technology behind Bitcoin and other cryptocurrencies such as Ethereum, Litecoin, ChainLink, and others.
4. BE LEFT BEHIND: Discover Bitcoin and Cryptocurrency Before Your Grandma Beats You to It
(Author: Steve Good and Yuri Cataldo)
Cryptocurrency can feel like an incomprehensible world, especially when you're just getting started. Steve and Yuri have both been through the whole process of learning how to buy, send, spend, and invest in cryptocurrency. They know how frustrating and confusing it can be. That's why they've written a complete guide on how you can start your journey into the crypto-space. They wrote this book as a one-stop-shop for everything blockchain, cryptocurrency, and coins. In this guide, you'll learn how you can send, buy, spend, invest, and keep your crypto safe. More importantly, you will learn all about the future of cryptocurrency, blockchain technology, and what they have in store for you. 
5. My First Guide to Bitcoin: An Easy Read On the Cryptic Topic
(Author: Andrew O'Neil)
Everyone who has been highly skeptical of all cryptocurrencies should read this book. Andrew O'Neil did a great job in demystifying the shrouded world of cryptocurrency. It is highly recommended if you want to understand the basics of this puzzle. His irreverent writing style makes a dull subject more enjoyable. It's one of the most refreshing and insightful cryptocurrency books out there. Enjoy the humor, clever wits, and illustrations while learning something about the crypto industry. My First Guide to Bitcoin explains the basics of Bitcoin and blockchain technology. It is also an up-to-date guide for anyone who's planning to invest in the Bitcoin market. 
Leave a Reply