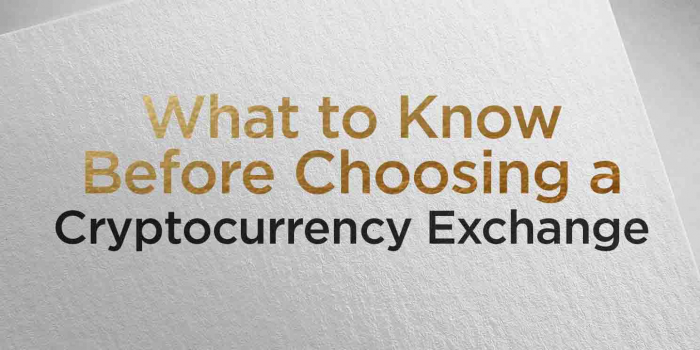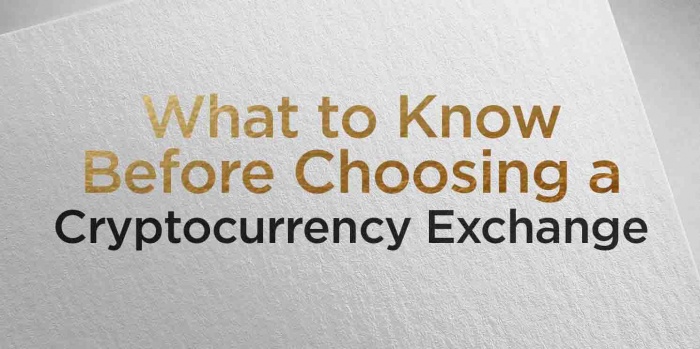 What to Know Before Choosing a Cryptocurrency Exchange
Reading Time: 6 minutes
In 2009, Bitcoin appeared on the market with a bang. Early adopters showed that cryptocurrency has the potential to change the way we live. While it was initially embraced by tech influencers and investors, businesses have been steadily investing in blockchain technology with the goal of disrupting industries and improving their business processes.
Trading on the Cryptocurrency Market
The cryptocurrency market is a twenty-four-hour market that allows investors with no time on their hands to make money from investments. Unlike the stock market, which operates on a schedule, cryptocurrency works around the clock. It allows individuals who don't have time to keep up with financial news to invest in cryptocurrency projects they think will succeed.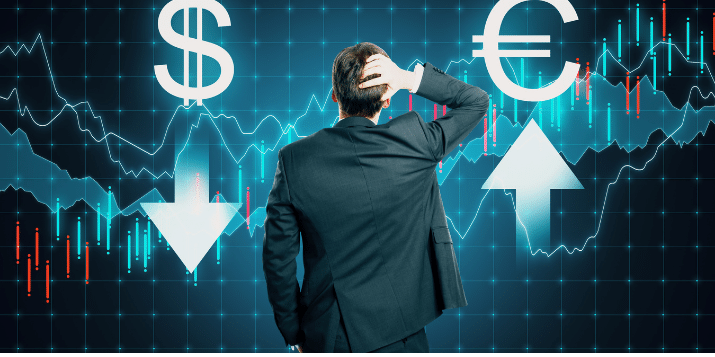 What Is a Cryptocurrency Exchange and How it Works
Cryptocurrency exchanges are marketplaces for new and experienced users to buy, sell, or exchange cryptocurrency with one another. Many exchanges offer wallet services that allow clients to keep their money in one secure place. These digital wallets often come with features like two-factor authentication, which makes it more difficult for hackers to break into an account.
Cryptocurrency exchanges convert cryptocurrencies into fiat currencies like the US dollar or the British pound. This means that crypto exchanges are basically exchanges where you can trade crypto for crypto, fiat for crypto, and crypto for fiat. For example, you can buy Bitcoin with USD or, if you have Ethers, you can purchase BTC with ETH. You can also withdraw those funds into your bank accounts, or you can leave them on the exchange to trade with other users for additional crypto.
How to Choose a Crypto Exchange
When it comes to finding the perfect cryptocurrency exchange platform, there are a number of factors to consider. Before making a decision, take time to research the specifics of each exchange and choose the one that fits you best.
User-Friendly Interface
New investors who are unfamiliar with the cryptocurrency market may feel uneasy about entering volatile markets and may feel more comfortable trading on easy-to-use exchanges. Simple interfaces with basic layouts allow new investors to make quick trades and enable veterans to grab the latest opportunity. Paybis is an example of a cryptocurrency exchange that doesn't have an intimidating user interface. It's simple and easy to use.
Security
There are many scams online, and it can be difficult to tell which exchanges are fraudulent. In the past, users have reported losing billions of dollars by using scam exchanges. Hence, investors should look into the reputation of the platform they plan to use and stay up to date on any security protocols that may be in place.
Reputation
While there are several reputable exchanges that can be used to trade cryptocurrencies, there are also many that do not offer the level of service that you would expect. One way to identify which exchanges are good is to use an aggregate review site like Trustpilot or Yelp, but it's also important to check for the complaint volume on these sites, as this gives you an insight of how well the exchange is treating its customers. Swyftx, for example, is an Australian-based crypto exchange with over 400,000 users. Having launched in 2017, Swyftx has quickly become one of Australia's most popular exchanges and have recently opened up shop in New Zealand. Their trading platform has a number of features such as portfolio tracking, recurring orders, a fully functional demo mode, crypto to crypto trading and many more. You can trade over 280+ assets on Swyftx today.
Customer Support
Even the best cryptocurrency exchange app may have bugs, and new users might have a number of questions regarding the basics of crypto. It's also not uncommon to come across problems when using the best cryptocurrency exchange app. And issues that should be addressed quickly could cost someone money, so waiting days for a response from customer support is unacceptable. Around-the-clock customer service and multi-lingual support are an absolute must nowadays.     
Withdrawal Limits
Even if you plan to hold or sell your cryptocurrency any time soon, it's still essential to have a handle on the withdrawal limits of exchanges. Most platforms don't have minimum deposit requirements, but they do have restrictions on how much money one can withdraw or deposit in a given time frame.
Supported Coins
Many exchanges support popular cryptocurrencies like Bitcoin and Ethereum. However, there are thousands of different cryptocurrencies, and some people want to gain exposure to ones beyond BTC and ETH. You need to know which coins and tokens a crypto exchange supports before making your choice.
Fees and Commissions
The transaction fee structure of a crypto exchange differs across various exchanges, and crypto enthusiasts should take the time to understand the fee structure of an exchange before sending their funds there. By seeking out exchanges with flat rates or more flexible fee structures, consumers can save money on each transaction they make.
Final Thoughts
Trading cryptocurrencies has become a prevalent activity, and many investors and traders see this as a new and exciting way to make money. But it is essential to choose the cryptocurrency exchange that will best fit your needs.
Leave a Reply