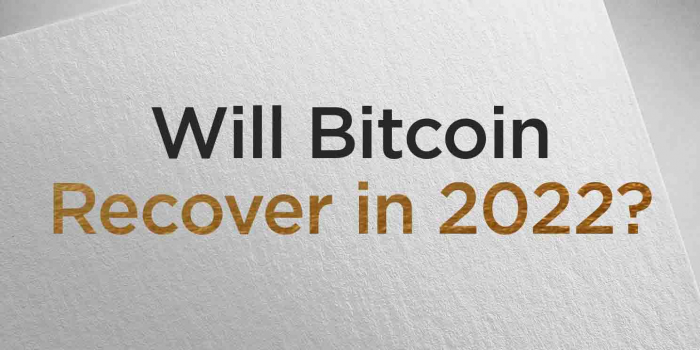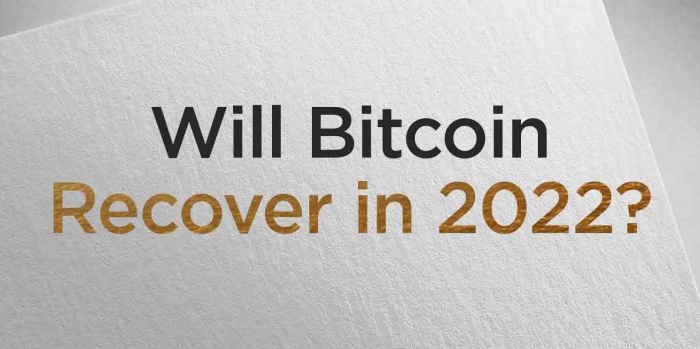 Bitcoin Falls Down to $39,000 | Will It Recover in 2022?
Bitcoin has had its share of ups and downs throughout 2021. However, as many hopeful crypto fans thought the giant BTC would hit $100,000 before the year ended, it corrected down to $42,000. As of January 10, 2022, Bitcoin went as low as $39,650 - marking a new dip for cryptocurrency. Contrary to most years in crypto, where candles go green in January, Bitcoin's first few weeks is anything but mixed. On one side, you have people in social media saying this is the start of a new bear market. On the other hand, there are still hopeful individuals indicating that the $39k dip marks a new buying indicator before another BTC rally to $70K this time. Either way, newcomers in the crypto market will find the current state confusing.
Today, we will discuss the Bitcoin price for January and the possible directions it will take throughout the rest of the year. Take note that this article is not financial advice, but rather purely for informational purposes only. 
As Bitcoin Goes Down, So Do the Rest
If you are hunting for altcoins, your portfolio may look quite red at the moment. This is because when Bitcoin shot down to $39K, every altcoin in the market received big corrections. This includes the likes of Ethereum, Solana, and Cardano. 
Ethereum was supposed to prove that the dominance of Bitcoin cannot outweigh the movement of ETH. Instead, the price action of BTC influenced even the #2 coin in the market. ETH went from $4800 last November 2021 and crashed to $2900 last January 10. 
Meanwhile, altcoin powerhouses SOL and ADA continue to struggle to reach back to the top after the BTC correction. SOL is toying around the $130 to $200 zone after its massive 4-month rally from July 2021's $22 to November 2021's $259.90. On the other hand, ADA has never seen the light of day since its all-time high of $3 last September 2021. Now, it is swirling within the $1.10 area.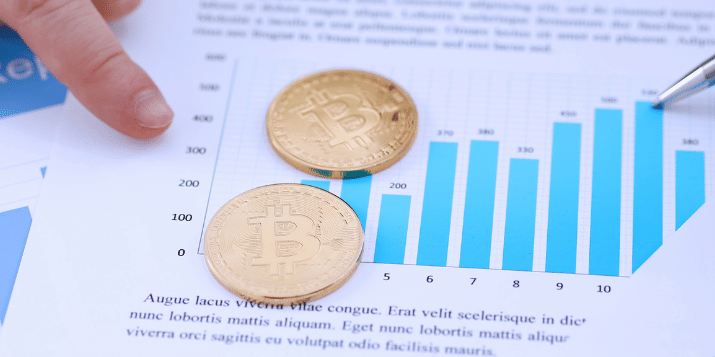 Popularity-based coins such as the meme Dogecoin and the crowd-favorite Shiba Inu have also taken a toll as well. Dogecoin has gone far off since its highest reach of $0.74 last May 2021. Shiba had its time to shine last October 2021 with over 500% gains. While it was a moment of hype and pump for the coin, many still question its actual use case. However, the 2nd biggest meme coin never had the same rally as it had back then. From its all-time highest of $0.000089, SHIB is circulating within the $0.00003 zone. And, just like any other coin in the market, there's no telling whether it will stretch back to its big gains and even reach $0.01 in the future - given that Bitcoin's movements won't bother to rally up to its attempt of $100k.
Will BTC Correct Back to $30,000?
In the world of crypto, anything can happen. If possible, BTC can even go as low as $20,000 as long as the bears control the market. Yet, it is also possible that BTC can maintain its $39,000 support line if the buyers remain at that price. A price increase in Bitcoin will also mean a bigger movement for all legitimate coins. Remember that its price action will influence the rest of the market and that depends on the world news and investors. If BTC receives a positive catalyst like the B-Word conference of July 2021, then the price will break the bear market and continue a new journey into a new all-time high. But, if bad news and rumors continue to circulate, then black swans will takeover the market and push all prices downwards.
Bitcoin, Ethereum, Binance Coin, Cardano are all the same volatile coins that bring both profits and losses, depending on how much you are willing to lose. 
Right now, even technical analysis cannot show a clear picture of what will happen to BTC throughout the rest of the year. The only way for everyone to see what goes into the market is time itself. Nobody can control the flow of cryptocurrencies other than its biggest investors, scalpers and world events. Even us at The Top Coins cannot predict the future of BTC other than its fundamentals showing relevance in the world today. Yet, not all hope is lost. 
A Possible Bullish Recovery
As long as people find value in Bitcoin, then there is nothing to fear. After all, it is the long-term investors that win in the end as time in the market always overtake timing the market. Nobody can say when is the perfect time to invest in Bitcoin, but rather how much you are willing to risk in cryptocurrency. The volatile environment makes crypto the riskiest investment but also the most rewarding - given that you know where to put your money. 
That said, January may be an indicator of what is about to come: a massive reversal that will break the current bearish pattern into a full-on rally upwards. According to its current RSI, Bitcoin is already in its oversold state, meaning the sellers are fewer and BTC is looking for new buyers. Keep in mind that for the coin to increase its value, buyers must be willing to purchase at its current price. If BTC cannot find a new batch of buyers, then its value may continuously go down to 30K.
Fortunately, 2022 is full of good rumors that will improve the market and the blockchain technology. With Ethereum 2.0 on the way along with massive adoption within altcoins, perhaps the bear market will not overtake anytime soon. Instead, with more companies believing in the power of blockchain along with tech giants looking to transact with Bitcoin, investors and crypto enthusiasts may find this year to shape up for something better. 
Always Manage Your Risks
As with all things, we cannot guarantee whether the bullish movement will happen again. Altcoin season may or may not return and general price action for Bitcoin may turn sweet or sour unexpectedly. After all, even with so many technical analyses, crypto always finds its way to move in unpredictable manners. 
Overall, I highly advise applying Dollar Cost Averaging whenever you like to add more money to your portfolio. DCA is the act of adding a few when you are in doubt of the price movement or if the price is too high for your preference while purchasing more when the price hits the dip. You may also do a risk-reward ratio, but that method suits the short-term traders more: you adjust to how much percentage you are willing to lose versus the percentage you are willing to take profit. It's easier said than done and doing so will need a lot of intricate technical analysis to get things done properly. If you are a long-term thinker, then none of these should faze you. But, if you want to make a quick buck, don't forget to convert your percentage profits into fiat money.
As cryptocurrency is still in its "crab" phase, we are treading in a thin line between the bulls and the bears. Of course, every investor wants BTC to keep going higher but we will need new buyers who do not mind buying Bitcoin within the $39k to $69k zone. If the buyers keep at it in this zone, the overall price may exceed $69k. Perhaps, the possibility of hitting $100k before 2023 starts may seem closer than ever.
Leave a Reply