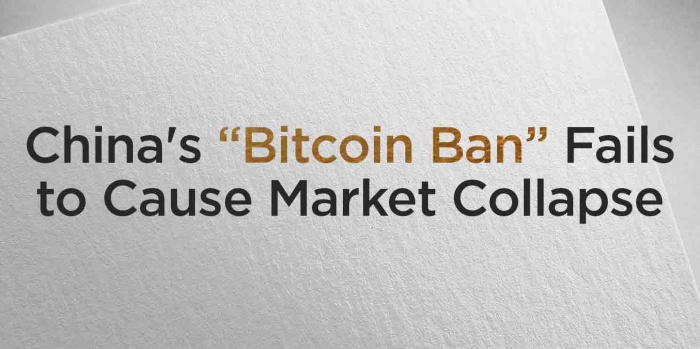 China's Supposed "Bitcoin Ban" Fails to Cause Market Collapse, As Twitter Introduces Bitcoin Purchases in Historic First
In comparison to conventional assets, cryptocurrencies are incredibly volatile. Ethereum currency, Binance's coin BNB, Solana coin, Cardano currency, and Ripple (XRP) are just a handful of examples that have seen double-digit percentage swings in hours. However, Bitcoin also offers investors a promising benefit due to its high-value exchange rate. 
Recently, however, a viral news article informed everyone in the digital era that China attempted to crash the sky-rocking value of the said crypto. Therefore, The Top Coins will reveal what is going on with this "Bitcoin Ban" in China.
The Start of Bitcoin
Bitcoin currency is one of the most popular cryptocurrencies, officially launched in 2009. Many consider it a secure form of digital money and operate through blockchain technology. Moreover, the operation of the said open-source monetary network is not controlled by government banks, including national and central banks of any country.
Because of its unique characteristics, its popularity was a bit rapid. However, the existence of bitcoin also gave birth to other cryptocurrencies, which are also well-known in public – on almost the same level as bitcoin.
As part of cryptocurrency's nature, bitcoin prices rise and fall anytime. Regardless, bitcoin, along with other cryptocurrencies that are globally available, was able to spread out for businesses and regular consumers. Indeed, many online stores make bitcoin payments available for their customers. 
However, China's declaration of banning bitcoin and other similar electronic or digital currencies posed a threat to the industry.
China's Supposed "Bitcoin Ban"
At first, China was not against the growth of cryptocurrency, even though the value of bitcoin maintained its high exchange rate. However, the intensity of the opposition has recently increased. Like, while cryptocurrencies, including Bitcoin, are a good asset for many people, the government of China does not have the same perception. As such, their government viewed and described those as disruptive to their economy and dangerous for the safety of their people's property. 
Indeed, this is not the first time that the government of China gave a warning to those who are planning to utilise cryptocurrencies as their assets. For instance, their government previously disallowed all the residents of the mainland from cryptocurrency trading five years ago. In addition, they also made such investments illegal for business start-ups regardless of usage, including raising funds and obtaining initial capital.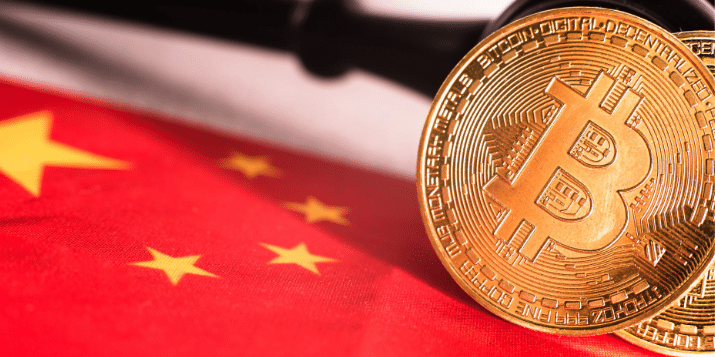 In June 2021, China suddenly did not allow its banks to enable the use of any cryptocurrency. The said regulation was strictly triggered after an announcement on Twitter stating that sending bitcoin directly from one person to another will soon be possible. A more attractive thing for its consumers is the fact that there will be no kind of charges for making such a transaction, which on the other hand, is a threat to the Chinese government.
To further ensure their safety, they also declared that bitcoin mining, which is one of the energy-intensive practices of the world, should be entirely illegal. In line with that, no specialist could set up computers to work with solving complex problems to earn bitcoin and any other cryptocurrency as well. 
Such a thing resulted in a declining exchange value rating of bitcoin. Likewise, bitcoin previously reached the price of $42,666 on Bitstamp exchange. However, it lowered below $40,700 after the People's Bank of China made such a declaration.
The Continuous Rising of Bitcoin Value
The banning of bitcoin and other cryptos in China threatens the crypto industry and its users. This was initially proven by the cryptocurrency status, which led to several varying predictions. 
Indeed, there were pessimistic predictions as well. One example is the statement of Louis Navellier. According to him, the bitcoin price could drop below $10,000 per bitcoin, a decline of more than 80% from its all-time high set in January. Aside from that, another prediction has been made. 
Last week, Mike Novogratz, a billionaire crypto investor, said that Fed chair Jerome Powell could cause a bitcoin and cryptocurrency market crash in 2022 as he attempts to curb runaway price inflation that has reached a 30-year high. Despite that, however, the journey of such an industry continued from flourishing, and the decline of crypto value did not conform with most people's expectations.
The result is surprising. While it is true that the bitcoin price has previously seen comparable drops, bullish bitcoin and cryptocurrency investors remain hopeful that the cost of bitcoin will rise significantly in the future. Navellier, analysing markets and picking stocks since the 1990s, cited massive ad spending by crypto firms as evidence of mania in the bitcoin and cryptocurrency markets. 
To further zoom out the booming progress of cryptocurrencies, anyone can look at how different crypto vehicles benefit from such assets. Trading platforms such as Crypto.com and FTX have raised eyebrows with multi-million-dollar advertising campaigns and sponsorship agreements in recent months.
The ongoing success of bitcoin and optimistic prediction
Bitcoin still poses clear and great potential for future economic trends throughout the evident progress of crypto being highlighted above. The US's significant stimulus efforts, which took bitcoin from $4,000 to $69,000 in less than a year, have likely played a role in the record-breaking price rise. 
Likewise, the bitcoin rally has boosted the market capitalisation of all cryptocurrencies from around $500 billion this time last year to over $3 trillion early this month. The vast majority of those gains came from significant price hikes in smaller cryptocurrencies, with ethereum and its competitors Binance's BNB, Solana, and Cardano far outstripping bitcoin growth.
Moreover, the United States Federal Reserve and other central banks around the world reacted to the economic devastation caused by the Covid-19 pandemic, and measures were taken to contain it. Such movements and successes resulted in financial enhancements. For instance, following a significant increase in price and an almost wholly recovered job market, the Fed decreased its loose economic policy. 
As a result, while November's employment numbers came in below expectations, the unemployment rate fell to 4.2%, down from 4.6% in October — its lowest level since September 2017. Having said this, it is clearly seen that the United States of America plays a big role in maintaining the bitcoin and other cryptocurrency markets.
Final Thought
Since the beginning, there were already factors affecting the price or value of bitcoin and other cryptos. However, China's rejection of such trends initially became one of the factors. 
Although it is a bit unexpected that China's government will do such a movement, the most important thing is cryptos, most especially bitcoin can sustain its marked existence. Thus, the value of obtaining cryptocurrencies and following the trend still promises a great exchange.
Leave a Reply