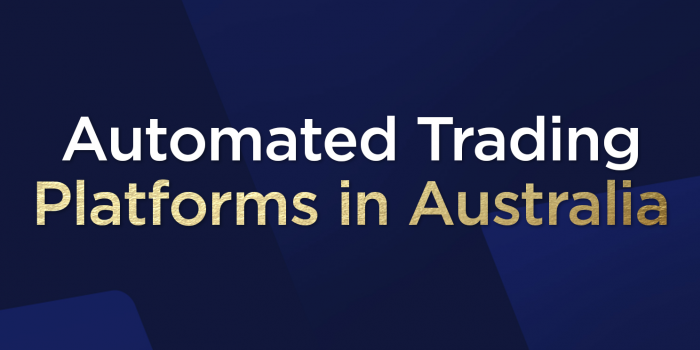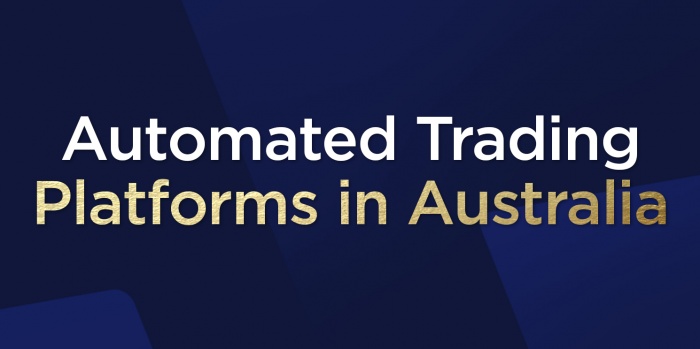 Automated Trading Platforms in Australia: What they are?
Automated Trading Platforms have been a hot topic in the finance world for some time now. Automated trading software is designed to be more efficient trading tools that allow traders to execute trades faster and with less human intervention. 
Here in The Top Coins, we will discuss automated trading platforms, how they work, and why you should consider using automated trading tools if you're an Australian trader. 
What Is An Automated Trading Platform?
Automated trading systems — also referred to as mechanical, algorithmic, and automated trading or system trades. It allows traders to establish specific rules for trade entries and exits that can be automatically executed via a computer once programmed with some key variables in place on an online platform. Over 70% - 80% of shares traded on US stock exchanges come from these types of automated programs.
Traders and investors may use auto trading software that allows computers to execute and track trades by employing precise entry, exit, and money management rules. One of the most appealing aspects of strategy automation is that it may take some emotion out of trading since trades are automatically triggered when specific criteria are met.
Trading with the markets is an art that requires extensive knowledge. However, there are many simple methods for those who don't have this deep understanding or expertise to enter trades based on conditions like moving averages and crossovers, which can be done in any programming language regardless of what user's trading platform they use.
Automated trading systems generally necessitate the use of software linked to a direct access broker, as well as any unique regulations.
The Benefits Of Using An Automated Trading System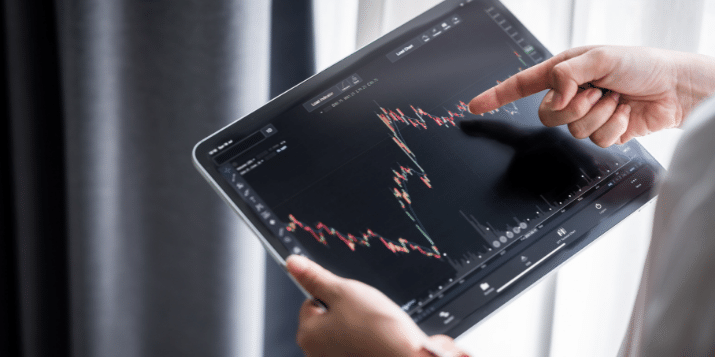 Minimising Emotions 
Automated trading systems reduce the number of impulsive decisions traders make, resulting in improved performance. Even if you are not the sort of trader who gets tempted by every little noise out there, automated trading can help curb your tendency to overtrade, and it may make it easier for them to follow a plan.
Backtesting 
Backtesting is a process in which traders test their trading strategy by running the strategy through past market data. A careful backtesting process allows traders to test out a trading idea and evaluate the system's expectancy (i.e., how much they can expect in winnings or losses for each unit risk taken when running this strategy).
Discipline 
Automated trading helps promote discipline because the strategy is followed precisely. A trading plan can be profitable, but if traders ignore the rules for their trades, it can alter any expectancy. Automated trading systems allow traders to achieve consistency by following their trading strategy.
Improving Order Entry Speed 
Automated systems can generate orders as soon as trade criteria are met, meaning that getting in or out of a trade a few seconds earlier can make the difference between profit and loss. Markets can move quickly, which is demoralising for traders. Automated trading systems allow them to trade without worrying about entering orders in time.
What are the risks associated with using this type of system?
Automated traders rely heavily on market indicators and technical analysis to find market opportunities. However, unlike human traders, these indicators are driven strictly by mathematical rules. As a result, they cannot make informed decisions when market data is not readily available. 
In addition, an automated trading platform cannot often anticipate when a trade will go wrong and set stop-loss limits for every trade. As a result, a trader may be tempted to use an automated trading platform because of its ability to handle volumes. Still, this investment may have higher risks involved than traditional investing models.
How To Choose The Best-Automated Trading Platform For Your Needs? 
Choosing a fully automated trading software for investing is a very personal decision. Investors with more stringent requirements, such as being tied to one broker or having particular margin requirements, will usually need to pay more per trade for their solution. Other investors who do not have these stringent needs will benefit from cheaper trading systems but may not offer the same level of performance.
To help you out, here are the top automated trading platforms in Australia:
eToro
eToro is a company that provides financial and copy trading services such as forex, cryptocurrency, or stock market investments. The offices are registered in Cyprus with other countries around the world, including England(UK), Australia(AU) and the United States (US).
Traders have various ways to execute orders. For example, automated orders can run financial decisions without constantly monitoring the markets. For example, an order can be set for an asset to be executed automatically only at a specific price. Other types of charges include Stop Loss, which closes the trade if it reaches specific loss points, and Take profit does so when you get your desired profits or break-evens in trading on particular assets.
MetaTrader 4
The MetaTrader 4 platform is the most popular trading system traders use worldwide, primarily due to its Expert Advisor robots. The software was released in 2005 by MetaQuotes and since then has stood as the gold standard for forex currencies trades.
You will find that most brokers offer this as a sole platform or with their proprietary trading software. That means you can get access to an extensive library of educational resources and tutorials, but not only does it include Meta Trader 4 demos for beginners, which are designed, so they don't scupper your investments if things go wrong.
The mobile platform of MetaTrader 4 gives you complete control over your trading account, and you may use it at any time or place. The free chatting feature also aids he sharing information with other traders. Expert Advisors (EAs) are automated trading robots that can be used with Automated Trading Software such as MetaTrader 4 to provide an automated trading capability. They may analyse quotes and execute trades.
A set of robots is available for download from CodeBase, a library where you can find free EA codes. They also offer technical indicators and scripts in their Market section and paid EAs purchased by users or rented on demand. If someone has worked with MetaTrader before, they might consider ordering through this site.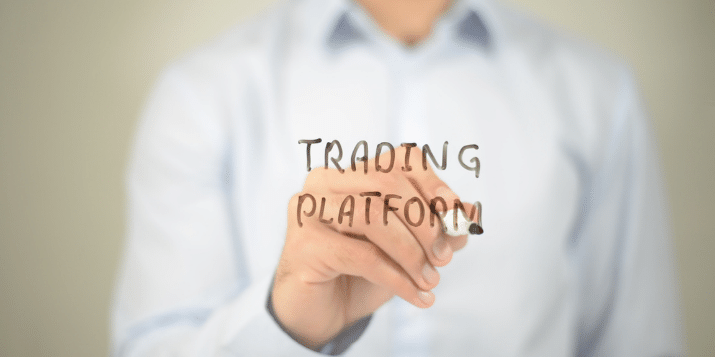 CMC Markets
CMC Markets is the go-to site for all traders looking to get in on trading Forex, CFDs, and spread betting with competitive fees. The company also ranks high on several articles about its quality service offerings.
CMC provides online trading to foreign exchange across world markets and provides complex instruments such as spread betting, contracts for differences (CFD) for the more advanced traders.
People may use auto trading to trade with little danger associated with Forex trading and CFD trading. CMC Markets provides all its services for a minimal deposit of funding fees. In addition, the client's assets can be managed and utilised on the CMC Markets stockbroking platform in any market traded.
The new platform also includes automated boundary tools to assist retail investor accounts and Forex traders in setting restrictions on their trading. This function protects Forex firms from losing a lot of money. It will allow you to create currency pairs, set up mutual funds, and protect your transactions on high-risk assets so that you won't lose money trading on the global Markets.
MetaTrader 5
MetaTrader 5 is the latest platform to provide many improvements in terms of algorithmic trading systems, market access, and analysis tools. In addition, MT5 offers an upgraded version of its predecessor, which was initially made for forex trading but now includes stock exchanges.
Automated trading, also known as Algorithmic Trading, is the practice of managing trading accounts using specialised MetaTrader 5 software. Trading robots use algorithms to analyse quotes of financial instruments and execute trade operations on the Forex and exchange markets. Trading robots can perform functions on financial markets, and as a result, a trader can be completely replaced.
The specialised linked development environment MQL5 IDE is the MetaTrader 5 algorithmic trading element. This development environment covers the whole trading application development cycle, allowing traders to develop, debug, test, optimise, and execute trading robots.
ProRealTime
ProRealTime is innovative technical analysis software designed and developed in France. The company's electronic trading platform offers profound features that traders use across the globe to invest their money more efficiently whilst also providing valuable market data on top strategies for capital management.
One of the distinguishing features between ProRealTime and other platforms is automation. The auto trading platform has some of the most sophisticated backtesting capabilities available. ProRealTime is best suited for seasoned and experienced traders who can make the most of the platform's automation and backtesting tools.
The backtesting tool is sophisticated because traders may set trade spreads and commissions to calculate their strategy's profitability. This lets them fine-tune the strategy if they notice that it isn't very effective.
Final Thoughts
The best-automated trading platforms are easy to use and provide you with a wealth of information. They're also customisable, which means that the users can set their preferences for how they want to trade. 
Automated trading software is popular in Australia because it makes investing more accessible than ever before. 
Leave a Reply