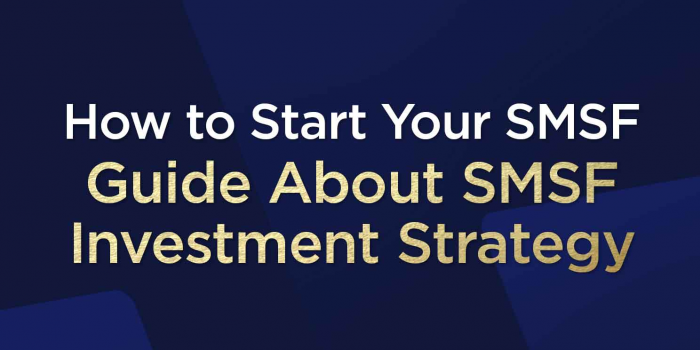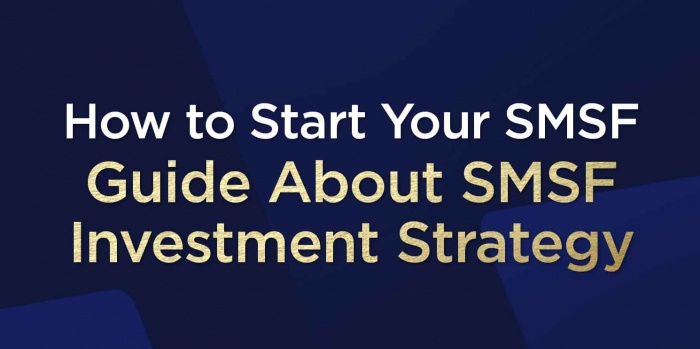 How to Start Your SMSF? Guide About SMSF Investment Strategy
It's important to know what you're doing before investing in an SMSF. Every investor is different, so it's essential to know your investment goals and how much risk involved you can handle before deciding which SMSF's investment strategy is right for you. We can help you with that here in The Top Coins . Read on.
What is an SMSF Investment Strategy?
An SMSF Strategy is an investment strategy involving superannuation funds, typically self-managed. Well-diversified SMSF investments and asset allocations can create a low tax burden for account holders and beneficiaries.
Considerations that may influence your risk tolerance include (but are not limited to) the members' circumstances, such as their age, employment status, and retirement needs. You should explain how your assets fulfil each member's retirement goals in your investment strategy.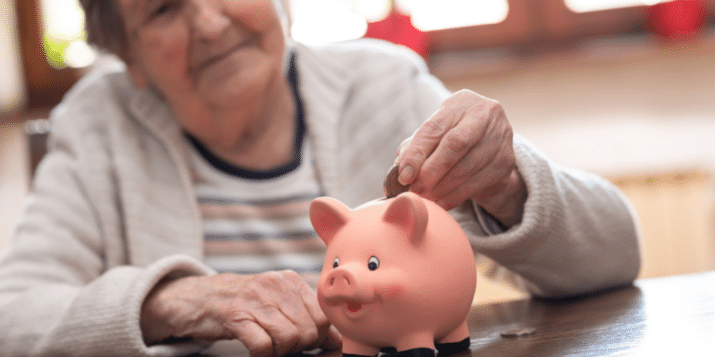 You're in command of the overall course of your self-managed super fund as an SMSF trustee, and in effect, your financial future.
It means you, along with other trustees, will have power and accountability for making excellent investments if you're sharing the SMSF's trust deed. You must create an investment strategy for the fund that considers all of the members' requirements.
In reality, the trustee of the SMSF is required by law to develop and maintain a written investment strategy reviewed regularly. This is a significant problem, and the ATO (Australian Taxation Office) has the authority to penalise a trustee who fails to follow the law. The SMSF's investment policy will also be audited by the SMSF auditor every year as part of the fund's annual return.
How to Start Your Self Managed Super Fund?
Many people are under the impression that starting an SMSF investment strategy is simple. However, there are a lot of things to do before starting your self-managed super fund.
Make Sure You're Aware of the Investment Strategy Requirements
Your fund's trustee is required by law to develop, implement, and review (at least once a year) an investment plan that takes into account:
Investment risk and return, as well as the fund's cash flow requirements

Diversification of investments in mutual funds

Fund

investments' liquidity

, or how quickly they may be converted to cash, as well as the fund's cash flow requirements

Whether or not the trustees should ensure one or more of the members

The fund's ability to satisfy its obligations.
An annual investment review, effectively a revised and updated version of your investment strategy, is required by law.
Understand the Associated Risks and Benefits of Smsf's Investment Strategy
You can choose between different investments for your money, depending on the risk level you are willing to take. For example, investing in low-risk stocks will give you a steady return but lack volatility. In contrast, higher-priced options have more significant potential and risk losing value over time due to market fluctuations or other factors outside an individual's control, like poor company performance.
It is significant because it will influence you in the long run. For example, if you've recently retired (or are about to retire), you might choose lower-risk investments since you'll be able to withdraw your money more quickly. After a life of 30 to 40 years, we can add 25 to 30 years onto our lives after we retire, according to ASIC data. So it's critical to do your homework early on.
Ensure That Your Investment Portfolio Is Well-Diversified
The saying, "don't put all your eggs in one basket," also applies to investments. When it comes time for SMSFs (superannuation funds) to invest their money, they should diversify their fund's investments. It helps protect against declines caused by individual performances or industries performing poorly within an economy as a whole. However, some types of investment might do well regardless of others don't, so make sure you have variety.
An SMSF with inadequate diversification will offer its members a mismatch of contributions and investments that invite long-term investment risk. The risk may be mitigated by short-term or medium-term solutions such as an active cash management strategy or switching to a more diverse portfolio of funds. Still, a diversified SMSF is the best option.
Ensure Liquidity of Your Assets
The speed with which a fund's assets can be turned into cash is referred to as liquidity. The SMSF's costs and liabilities, such as annual fees, audit fees, bank charges, tax, and minimum pension instalments for those eligible to receive a pension from their SMSF, require cash.
In general, cash is the most liquid asset because it may be spent almost immediately. However, illiquid assets, such as real estate, are on the other end of the spectrum because selling real estate for cash takes time and effort. Therefore, the investment strategy should consider whether the SMSF has enough liquid assets to cover anticipated spending.
Make the Final Call
It is a crucial aspect of your investment strategy, and it's something you should think about whether you're in or out of your SMSF.
In most cases, your fund can give members protection for significant events if it falls into one of the following categories:
Death

A life-threatening medical condition

If a member is unable to work either temporarily or permanently.
Whatever decision you choose, make sure it's documented in your investment strategy. It's worth mentioning, though, that trauma insurance, in general, cannot be held in an SMSF.
How Can I Create an Investment Strategy Paper for My Smsf?
An SMSF investment strategy must fulfil all of the five criteria established by law. It might be a trustee-written document. Many SMSF platform suppliers provide templates, as does the financial industry. Shorter is typically preferable, depending on the complexity of your SMSF.
Advisers and clients alike can draw up their investment strategies. However, it's important to consider each aspect of the financial plan before going through with it to avoid any hidden pitfalls or risks involved in your decision-making process. In the long run, this will cost you both time and money.
According to updated ATO statistics, if you pick percentage investment ranges, you must explain why you have chosen those ranges and how you intend to invest the cash in those asset classes.
What Factors Should You Think About While Deciding on an Smsf Investment Strategy?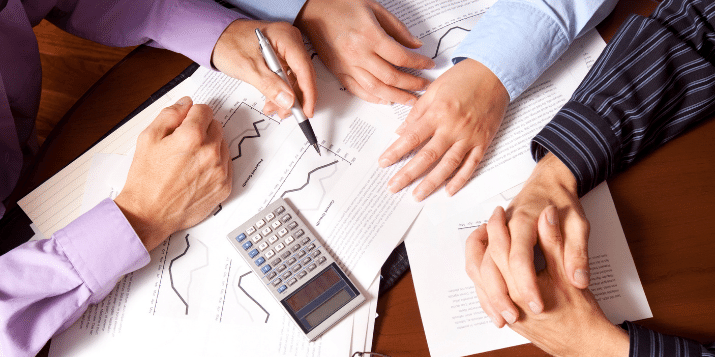 An SMSF is a great way to achieve financial independence. However, if you are considering this path, you must choose the right investment strategy. When evaluating an investment strategy, there are many factors to consider, including the following:
Superannuation
To ensure that you satisfy your superannuation laws, you'll need a solid understanding of the system. It is a legal requirement in Australia, and the ATO enforces it to ensure that all SMSF trustees are up to date.
A self-managed super fund is designed to grow your savings for retirement. However, the SMSF strategy becomes increasingly difficult as you get older, so your funds must be structured correctly early on.
Superannuation is just one of the areas where a successful asset management practice needs the guidance of qualified advisers. If you believe in outsourcing these responsibilities to others, ensure they are SMSF registered and have experience with other self-managed super funds.
Derivative Risk Statement
A derivative risk statement (DRS) is used with the SMSF's investments policy to allow SMSF trustees to invest in derivatives.
Derivatives are financial contracts or instruments that derive their value from the performance of another underlying security, other assets, or indices. Swaps, options, forwards, futures, warrants, contracts for difference (CFD), and other similar instruments are some examples of derivatives.
Investment Knowledge
Because you'll want to get the highest return for yourself and the members of your SMSF, you'll need to be skilled in investment selection. Unfortunately, there's a lot of data available, which makes thorough study difficult.
It would be good to have a well-thought-out plan for what you want to get out of your investment approach.
Investment knowledge is not necessary for a great SMSF strategy. Still, you must have an informed investment strategy and understand how your chosen investments interact with each other. 
Many investors will just put everything into one account, run the risk on one particular stock, and hope for the best because there is little they can do without comprehensive information about all their portfolios. The complete lack of outreach means that investing effectively becomes luck until someone says something wrong or there's an unexpected change in global economics.
Obligations as a Trustee
It is a legal requirement that the super fund trustee acts in the best interests of its members alone. It's a difficult task that takes time and sometimes money. If you've never done anything like it before, or if paperwork, forms, and rules are not your strong suit, self-managing may not be the best option for you.
When you are the trustee of an SMSF, it is your responsibility to manage the fund's investment strategy by the members' wishes. One aspect of this responsibility is knowing when and how to move money within the fund between asset types ("Allocations"). For example, if one member leaves for work overseas, they may vote for more shares in global equities.
Conclusion
Keep in mind that SMSFs are not a one-size-fits-all investment approach. It's up to you and your licensed financial adviser or accountant to determine what type of investments will work best for your financial situation, whether investing in property, shares, bonds, or even cash deposits. 
When developing your SMSF's investing strategy, it's critical to obtain professional assistance.
Leave a Reply