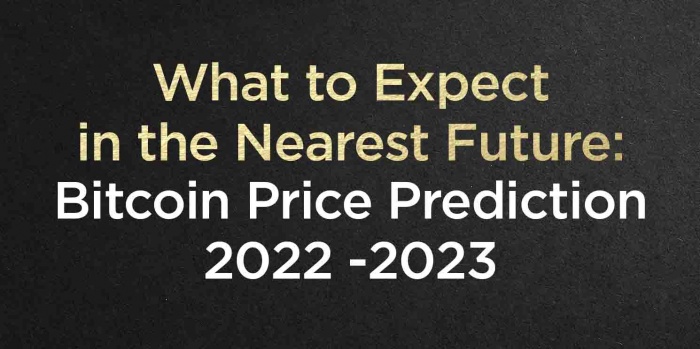 What To Expect In The Nearest Future: Bitcoin Price Prediction 2022 -2023
Whether you are an investor or a trader, one investment you may consider is related to the world's current interest. The world rides on the current trend, the evolution of technology. One product of such evolution is blockchain technology, where cryptocurrencies like bitcoin reside.
Bitcoin is a profitable cryptocurrency, which can also be considered one of the digital currencies and digital assets available in modern society. It is hard to predict when and how quickly the bitcoin price goes down or up as a cryptocurrency. 
If you are in the trading industry, price prediction becomes highly important to you. Having inaccurate bitcoin price predictions could lead to a million of losses, much of your capital. But is it possible to predict the future of bitcoin? What about its top competitors? Will the bitcoin price continue rising, or will it start dropping compared to the current bitcoin price AUD?
Nobody can predict the price of Bitcoin with a 100% accuracy rate. However, knowing what affects the price of bitcoin may help understand what to anticipate about its upcoming trending status. Thus, we are going to discuss the bitcoin price prediction 2022 and bitcoin price prediction 2023.
The Bitcoin Price History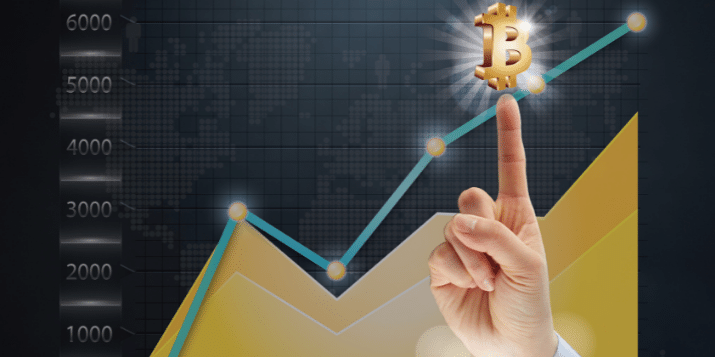 Satoshi Nakamoto is the founder of BTC (Bitcoin). He invented bitcoin to respond to the needs of day-to-day transactions after the financial collapse occurred in 2008. However, trading only began in July 2010, and its price was only $0.0008. Prior to that, the bitcoin price was $0.0008.
Bitcoin price continued to rise even in 2011, which in April, the trading price became 1USD, and got even higher up to 32USD in June. But, in November of the same year, the price dropped to $2.00. Nevertheless, bitcoin survived and regained its market value.
On August 15, 2012, bitcoin's market price became $13.40. The following year was also a roller-coaster for the said crypto, where the price quickly reached 220USD in April and dropped to 70 USD in the same month. Yet, before that year ended, the price went up more than $100000, specifically to $123.20, and got even higher up to $1,156.10.
Bitcoin Price went down to 760USD after three days. Unfortunately, it was continuously dropping in the following year, not until its market value became 315USD in early 2015. Regardless, the crypto was still able to regain its trend in early 2017, with the initial market price of $1,000 .00.
The price dropped again to $975.70 in March, but it went higher up to $20,089 by December.
It served as a great opportunity for investors and traders. It also opened the eyes of many, which led to more evolution of other cryptocurrencies.
Factors Affecting Bitcoin Price in 2021 (Top Five Bitcoin Price's Influencers)
When talking about bitcoin, it is important to keep in mind that the government does not monitor currencies like this. With this, things such as measurements affecting the market value of a typical currency may not apply to a cryptocurrency. But there are still things behind the instability of the bitcoin price. Knowing the factors affecting the current Bitcoin price will be a great tool for you to know the Bitcoin price prediction for the years 2022 and 2023.
Supply and Market demand
The first factor affecting bitcoin price is the supply and demand, and this works a little bit differently from the traditional market. First, supply is affected through two factors namely the bitcoin protocol and the number of bitcoins allowed. To better understand this, it is important to know how the bitcoin system works.
The bitcoin protocol is allowing the creation of new bitcoin with a fixed rate. It is only introduced when there is a transaction through bitcoin miners. Depending on the number of blocks of transactions, the rate may become slow. This can lead to events like the rapid increase of market demands, much faster than the increase of supply. As a result, the bitcoin price may turn higher.
Secondly, it is worth remembering that the bitcoin system allows only a limited number of crypto. More specifically, we only have a BTC cap of 21 million. If this number is reached, miners can no longer make BTC, resulting in a price drop.
Crypto Competition
Currently, there are other cryptocurrencies available in the crypto market. All of them are also considered digital assets. On the other hand, this is good news for investors. The widening of such options leads to the lowering of investment prices.
Cost of Production
BTC mining may be affected by various factors such as electricity consumption and cryptographic math problems. Having said this, BTC miners must compete in solving such complex cryptographic equations for it to get a BTC reward.
Moreover, BTC production is unique in the sense that on average, only a single block of bitcoin is allowed to be produced within 10 minutes. Therefore, the more miners try to produce BTC, the more cryptographic equations become complex. The result is a higher value.
Availability on Currency or Bitcoin Exchanges
Bitcoin trading and exchange work highly similar to how traders and investors manage transactions. In stocks, you can have the New York Stock Exchange or NYSE, Nasdaq, FTSE, and many others, bitcoin investors and traders use Coinbase, GDAX, and many other platforms. In cryptocurrency exchange, we can also come up with different parts such as BTC-Eth. You can also Mae exchange like BTC-USD. Such transactions could affect the blockchain network.
The popularity of the spread of bitcoins leads to various debates, especially in classifying such digital assets, given that BTC becomes the international major currency in the crypto industry. For instance, the SEC (Securities and Exchange Commission) classifies bitcoins and other cryptocurrencies, but CFTC (Commodity Futures Trading Commission) classifies it as a commodity.
As observed, some users, whether a business or a company use it as an underlying asset, like ETFs (exchange-traded funds).
Despite the growth of market capitalization, such rule confusion impacts BTC prices in two different ways. First, an investor may have access to bitcoins without paying for their actual prices.
Secondly, price volatility may be reduced when an institutional investor has an interest in BTC, but he or she is believing that bitcoin price does not equate to its value (either overvalued or undervalued) to bid prices, influencing the real price.
Forks and Governance Stability
No central authority can now govern bitcoin. Thus, only miners and software developers can handle technical issues that are present or will occur in the future. With that, some technical or fundamental problems need more time to get solved. For instance, the number of bitcoin transactions that can be processed depends on the blocks' size.
This will not be a problem when the bitcoin demand is low, but when demand increases. This could lead a business, a company, or an investor to resort to its competitors.
Bitcoin's Biggest Competitors This Year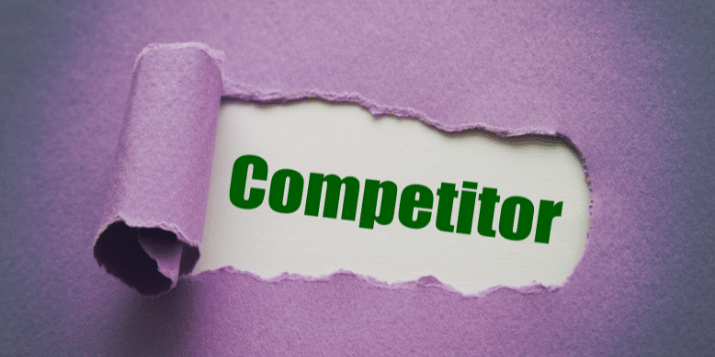 Even though all cryptocurrencies work under blockchain technology, each has its own unique technical system. In this case, both the bitcoin current price and future price may either negatively or positively be affected. Here are some of the cryptocurrencies that an investor or trader may try using.
TPR (The Peoples Reserve) a Rising Anchored Coin
We can describe the TPR coin as the "New up-and-coming anchored coin." According to The Top Coins Blog, such crypto partly operates as one of the stable coins, as it is tied to an external source of currencies. It is self-actualizing and can fight against USD fiat reserve.
Thus, this crypto coin can be a Risk-Free investment for startup investors.
XPR specialized in international payments
The founder of the company behind  Ripple currency Ripple Labs. According to them, it is the best digital asset for international payments. They also claim that such crypto provides the quickest option for on-demand sourcing liquidity with the highest reliability to financial institutions.
Similarly, based on the data provided by the company, XRP can handle 1,500 transactions in each second. Moreover, the XRP consensus system can never be an energy waster, not like how bitcoins under the blockchain works.
Ethereum (ETH)
Ethereum currency is the second leading cryptocurrency, with bitcoin as the first leading crypto. Like bitcoin, Ethereum is also decentralized, allowing smart contracts as well. In 2016, Ethereum was divided into two types, ETH and ethereum classic currency.
As of the date of writing, ETH's consensus algorithm is being planned to change to proof-of-stake instead of remaining to be with proof-of-work. Such movement will support Ethereum's ability to run on its own, for a faster speed, and improved security.
Stellar (XLM)
According to Sean Williams, his view on crypto space is something that has two main key focuses. "An aim to improve financial payments and a desire to tackle everything in the non-financial realm," he says. As of the date of writing, Stellar coin only takes up to one week for international payment to get validated and completed.
Moreover, the founder of Stellar claims that their technology can handle up to 3,000 transactions per second. But the last but not least, round-trip, cross-border conversion of more than 180 fiat-Lumens and Lumens-fiat is always available and faster than other cryptos.
Internet Computer 
As shocking as it may seem, the Internet Computer is a new cryptocurrency that can be your new asset of investment. According to CNBC, Internet Computer was initially traded at a price of around $289, and it was able to hit the price of around $731 three days after the date of its release. Like ETH, Internet Computers also employ smart contracts.
Thus, it can power up several apps. Therefore, one can make a decentralized app such as a decentralized finance app. There are more other cryptocurrencies available like XMR and TRP. Of course, all of those can be great competitors of bitcoin.
What to Expect in the Nearest Future: Bitcoin Price Prediction 2021, 2022, and 2023
It's difficult to predict how much Bitcoin will cost in the future because several factors are influencing this cryptocurrency market. Even experts who provided their guesses of bitcoin price were turned out to be wrong.
Nevertheless, some crypto experts' predictions were accurate enough to be mentioned in this article. So, what is the available analysis for the bitcoin price in the future? First, let's see who had the best bitcoin price prediction. 
Danny Scott Bitcoin prediction for 2020    
According to Danny Scott of CoinCorner, the bitcoin price will continue rising in the long term, but making predictions for short-term investing is complicated. Yet, his guess for the price of Bitcoin in January 2020 was around $12,000-$28,000.
Tech investor Tim Draper Bitcoin price prediction 2022    
Draper posted a tweet that the market will go down to $25k in 2022 - causing confusion among analysts. Draper is the founding partner of Draper Consulting and DFJ, an early investor in Skype and Chinese search giant Baidu. He bought more than 30,000 bitcoins in 2014.
Bitcoin Price prediction of Roger Ver amounting to $250,000     
He predicts that Bitcoin would cost about $18,000 to become a cryptocurrency of up to $2,500 per piece or $25,000 per byte.
Tai Lopez - Bitcoin Price prediction 2020: $60,000    
Internet marketer and entrepreneur Tai Lopez tweeted in December 2017 that if millionaires invest 1% of their total wealth in Bitcoin over the next six months, the cryptocurrency's price will grow to roughly $ 60,000 per coin.
Anthony Pompliano - Bitcoin Price prediction 2021: $100,000    
Anthony Pompliano, a well-known American entrepreneur, has predicted that the price of Bitcoin will rise. Until February 2020, a proponent of bitcoin repeated his prediction that Bitcoin would reach $100,000 by the end of 2021.
TradingBeast Bitcoin Price Prediction 2021    
According to TradingBeasts, future bitcoin prices may reach around $70,797 or more by the end of 2021. But before the year ends, their bitcoin prediction will roll around $48,000 as its minimum and $56,000 as its maximum. 
TradingBeasts' bitcoin price prediction in 2022    
Bitcoin may be at least $87,500. That could be possible if there are no emergency events that will occur. Yet, it may play around the bitcoin price of $60,000 for minimum and $70,000 for its maximum.
Bitcoin Price Prediction 2023 from TradingBEAST    
At the time of writing, TradingBeasts has not released their bitcoin price prediction in 2023.
Yet, as for the prediction of Crypto News Z company, the bitcoin value will reach up to $96,000, with a minimum bitcoin price of $65,000. So it can go up to $82,000 or more.
Bitcoin Reality: What We Know for Sure and What Majority Think?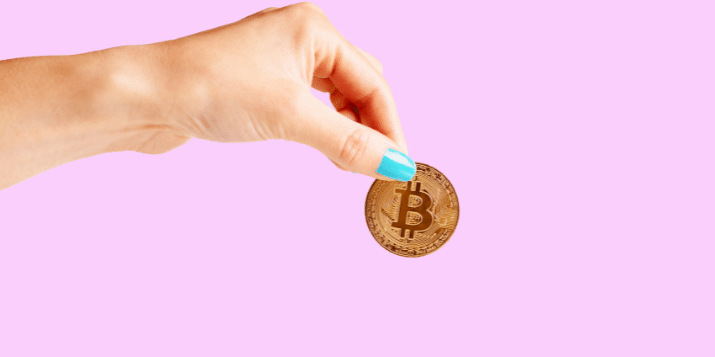 Based on the data from different analyses made by crypto experts, bitcoin prices and exchanges can be a great asset for long-term investment. Yet, using it for short-term investment will put you at a higher risk of losing capital.
CoinCorner's CEO Danny Scott has claimed that guessing the bitcoin price for long-term investing is possible but not 100% guaranteed. In contrast, the prediction of bitcoin's current price to make short-term investment advice can be tricky. Also, there is no key for accurate price prediction. No matter what we do, knowing the price of bitcoin can be tricky. Even experts fail to make a price prediction with a 100% accuracy rate. 
However, knowing the factors affecting such bitcoin evolution may help us come up with a more accurate price prediction. Indeed, based on the forecast gathered, the majority believe that bitcoin has a great future.
Leave a Reply