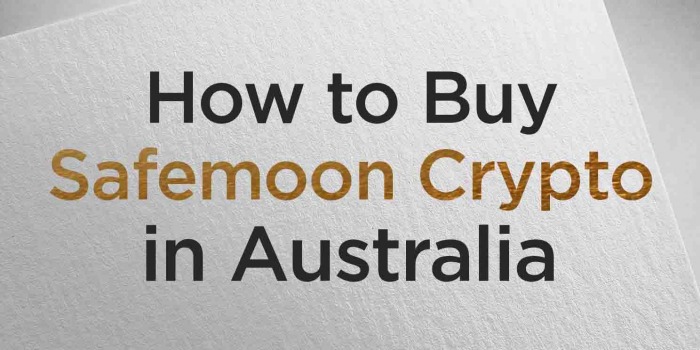 How to Buy Safemoon Crypto in Australia
Reading Time: 8 minutes
While it only launched after a few months, Safemoon currency made a name for itself in the cryptocurrency and Decentralized Finance token market after shooting up to 19,000% last April 2021 before crashing down hard in the days that followed. Since then, the waters for Safemoon have been calm and people online have been arguing if it will ever speed its way back into orbit or just float in space like debris. Some speculate that this is nothing more than just a pump n' dump while others would tell you otherwise because of its potential DeFi project that could change the way we do transactions. However, if you feel positive about the future of Safemoon and you want to purchase the token, you may want to read this blog. I will show you the basics of how to buy Safemoon crypto in Australia and what you can do with the tokens. 
Before we move on, please take note that none of this is financial advice. This article only serves as information only.
What is Safemoon?
SafeMoon is a BEP-20 token launched as a public BSC token in June 2021. BSC is a centralized finance ecosystem which is a competitor to Decentralized Financing tokens. SafeMoon currently ranks 202 on Cointelegraph with a market capitalization of $2.9bn and a supply of 585billion coins. Over 36,000 SafeMoon tokens were burnt as of July 31 2018. The team's ability to burn tokens could allow for possible manipulation of the supply and price of SafeMoons Price. It has also not been confirmed that all team members have had any personal autonomy when this has been done.
SafeMoon features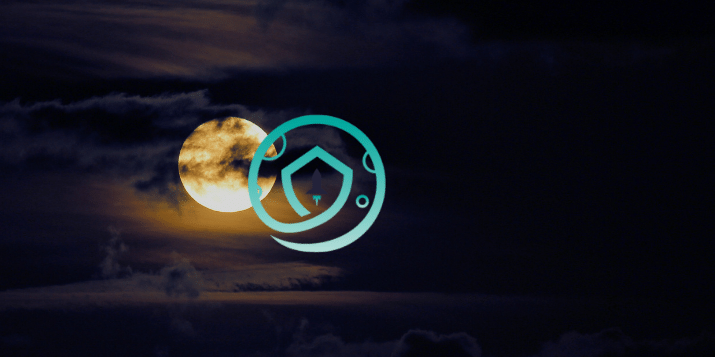 SafeMoon was developed to resist volatility in currency and to reward investors for holding coins. In this program, three functions can be used: Reflection, LP Acquisition and Burn.
Manual Burn
Several cryptocurrencies go through a procedure called token burning which temporarily removes the money from circulation. This process is a bid to create increased scarcity, and therefore value. SafeMoon uses manual burns to eliminate constant burns. The argument is that this process can implement an attractive burn strategy for long-run investors. It also lets the burns be officially announced and reported publicly leading to enhanced transparency according to SafeMoon. The process is considered also beneficial f.
Acquisition of LP
The automatic liquid pool creates a solid market for both buyers and suppliers. The architecture will maintain long-term stability. SafeMoon features the unusual penalty for sterling silver or gold from traders. On each transaction, the smart contract charges a 10% charge. 5% of fees are paid by existing holders encouraging investors, not to sell tokens. But that will also keep the price from floating at as much volatility as possible if they lose the whale. And as much as they lose. It'll save lives.
Reflection
Static Rewards or reflections attempt to correct problems with mining rewards. The static approach differences significantly from the traditional mining rewards. For example, early adopters received more rewards for mining efforts with Bitcoin than latecomers due to the loss of the reward value. Early adopters have more crypto assets than new buyers. This static reward model aims to mitigate the risk of early adopters selling their coins in masse. The reward price is decremented by these tokens.
Is It Safe to Buy SafeMoon?
Just like any cryptocurrency, buying SafeMoon is risky which is why you need to know what you are getting into. Investing in something without any prior knowledge will lead to a high chance of financial loss. Some people may say now is the best time to buy SafeMoon while others will say it's a gamble. Generally, it's considered a meme coin that rivals DOGE and SHIBA but some take it as seriously as saying the coin will become the standard for DeFi tokens.
If you ask me, I'd say it's the best time to buy SafeMoon but be aware of its gambling behavior. After all, cryptocurrencies that are not Bitcoin or Ethereum are fueled by speculated values. The likes of the Cardano coin , the SEC-favorite Ripple , Polkadot token and the community-favorite Litecoin may seem like the smartest choices to invest but most of its purpose are just proposals without full-on real case use. If you ask me, I'd say all cryptocurrencies (besides BTC and ETH) are equally speculated projects. 

It does not matter whether you support the idea of a technology that provides transparency for smart contracts like Chainlink or VeChain changing the world or just buy the famous meme coin DOGE for the heck of it in the market because you want to flip a middle finger to all fundamental tokens. It's just that you have to know that this market is volatile and literally anything can happen - just like the case of SafeMoon beaming up to 19,000% in just a few months after launch.
How to Buy Safemoon in Australia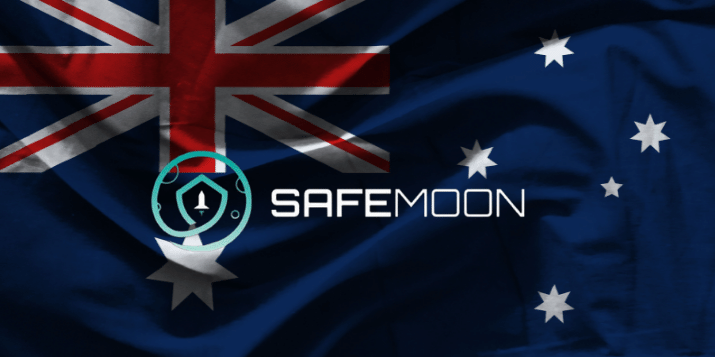 Safemoon is only accessible to a number of crypto platforms including crypto.com, Coinbase and CoinSpot. All of their procedures are mostly the same so please follow through the steps:
1. Create an account for any crypto exchange that offers Safemoon ($SAFEMOON).
2. Complete the verification orders.
3. Once approved, link your bank account to the crypto platform.
4. You have three common choices with your AUD: buy BTC, ETH or Tether (in this case, let's use the easiest and most common exchange currency Tether, USDT).
5. Once you buy the exchange currency, it is time to purchase some Safemooon.
6. Search for "Safemoon" in the search bar.
7. You should be able to find options of SAFEMOON/BTC, SAFEMOON/ETH and SAFEMOON/USDT.
8. Depending on how much you want, click on Buy, set the number of SAFEMOONs you want as well as the price you are willing to pay for.
9. You should be able to see your SAFEMOON supply in your crypto portfolio. At this point, it's up to you if you want to sell it in the short/medium term or hold it and come back some time in the future.
Will Safemoon Secure Your Future?
After its huge pump last April, many are dreaming of Lambos and big houses but, just like any investment, you should know that you can lose as fast as you gain. Safemoon has always been a debate in the crypto community whether it is nothing but a Ponzi scheme or a fully-fledged Decentralized Finance token that could shape the economy.
WalletInvestor has predicted that the value of Safemoon coins will be about $0.000052 in one year and 0.000237 in five years. Digital coins predict their worth at $0.00001690 within five years. These predictions are however just speculation. I think the sale tax may increase investor appetite. It may be too early to tell when the value of Safemoons will be affected as a result of the sales sale tax. But a glance on any crypto price chart can tell you something, it will be a pretty bumpy ride.
Leave a Reply