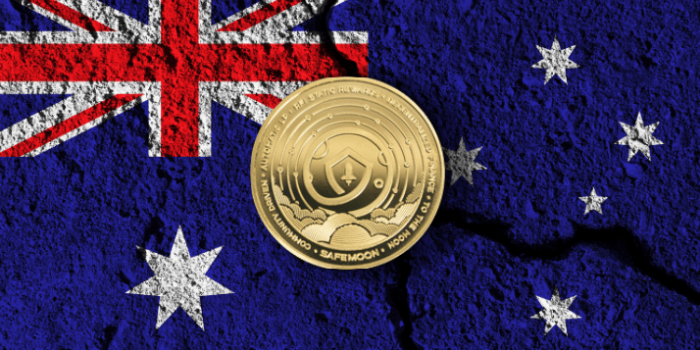 How to Buy SafeMoon in Australia?
Reading Time: 15 minutes
The more advances in technology happen, the more cryptocurrencies emerge. One of them is SafeMoon. Safe moon took the crypto world by storm earlier this year.
Before buying Safemoon, you need to know more about Safemoon, such as what is Safemoon, where to buy Safemoon, how to buy Safemoon, etc. If you learn where you can buy Safemoon, the process is relatively simple.
What is Safemoon?
SafeMoon is a cryptocurrency that is classified as a DeFi token. DeFi token is decentralized finance. It was officially launched on March 8, 2021, operating within the Binance Smart Chain blockchain. SafeMoon is the ecosystem's native crypto asset, and it's created to assist with incentive issuance and different internal transactions. The total supply of SafeMoon tokens is one quadrillion, according to the official project whitepaper. Two hundred twenty-three trillion have already been burned. After its launch, Safemoon was a trend in Twitter, and TikTok in mid-April resulted in mass investing in SafeMoon. Because of the enormous surge of SafeMoon investors, Binance temporarily suspended withdrawals on April 20, 2021. On April 18, SafeMoon cost roughly $0.000002. SafeMoon soared to an all-time high of $0.00014 just after two days, a nearly 7,000 percent rise, So if you put $1,600 into SafeMoon on March 22, 2021, you'd have a stunning $60,000 a month later. 
Unfortunately, as of July 28, SafeMoon was traded at roughly $0.000003. It indicates that, despite the team's attempts to reduce volatility, SafeMoon remains a highly speculative digital money.
Where to Buy SafeMoon Crypto in Australia?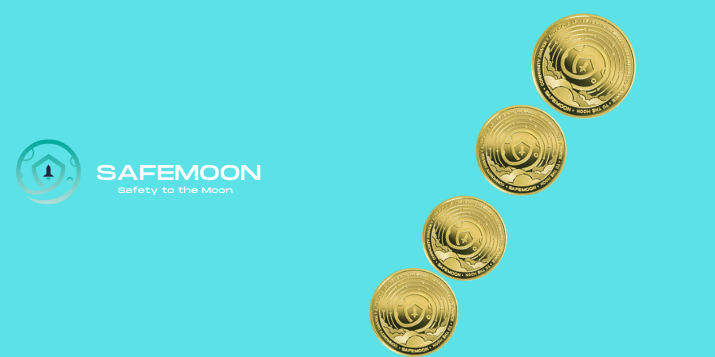 SafeMoon can be purchased via an Australian crypto exchange. Although the country has multiple cryptocurrency exchanges, some of them may not offer SafeMoon. You must thoroughly research the exchanges that provide SafeMoon and only open an account with those that do. Furthermore, the crypto exchange should support the Australian dollar, as this is the currency you will be using to make purchases. Binance, Etoro, and Game.io are the several Cryptocurrency exchanges platforms you can use to buy Safemoon in Australia. To buy SafeMoon in Australia, create a crypto exchange account, fund it, and buy SafeMoon.
You now know where to buy SafeMoon in Australia let us know the current SafeMoon stock price.
Safemoon stock price today
As of September 26, 2021, SafeMoon is the world's 117th most valuable cryptocurrency, with a market cap of $730,038,021. SafeMoon is currently trading at $0.00000124, down -11.540 percent from September 26 price. Over the last 24 hours, prices have fluctuated between $0.00000143 and $0.00000127. 
SafeMoon Tokens at a Glance
SafeMoon ticker: SAFEMOON
Total SAFEMOON supply today: 1,000,000,000,000,000
Total Circulating SAFEMOON tokens: 576,659,886,164,637
Current price: US$0.00000199
All-time high: US$0.00001094
Notable team members: John Karony
Partnerships: Simplex
Industry: Decentralised finance
Network: Binance Smart Chain
Safemoon's Purpose as a Crypto
SafeMoon token and coin have similarities with other cryptos such as Bitcoin crypto, Ethereum currency, and Dogecoin. The SafeMoon token's goal is to cover the issue regarding price volatility. A six-person team leads SafeMoon. One of the founders, Thomas Smith, has spent the last two years working on blockchain and decentralized financial solutions with several organizations. Its founders claim that they intend to address one of the most common concerns with digital coins: price volatility. SafeMoon hopes to prevent day trading of its currency and reward long-term holders by charging a ten percent on each sale. Existing coin owners receive a dividend in the form of more coins, with half of the fees collected going to them.
Indeed, SafeMoon gives rewards to those who decide to make a long-term investment with the crypto. On their documentation, the 10% sale fee from trading is being redistributed to long-term coin holders. Aside from the reward issuance, SafeMoon also improves several internal transactions. Based on their official project, it has a supply of 1 quadrillion tokens. Right now, 576,659,886,164,637 are in circulation.
How to Buy SafeMoon Crypto?
Are you eager to find where to buy Safemoon crypto with the step-by-step instructions on buying and selling? Here are the easiest, quickest, but most comprehensive details you may find on the net. In this procedure, we will be using the Trust Wallet app. You can use your preferred platform if you would like. However, the process may be different.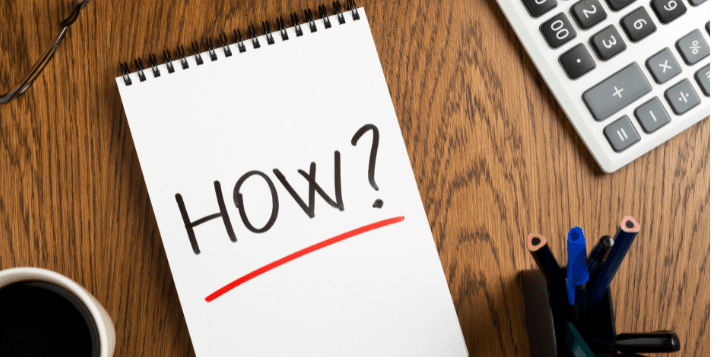 Step 1: Download the Trust Wallet App
Developers of Safemoon recommend users to use Trust Wallet as their crypto wallet. If you are using an andrioud phone, you can get Trust Wallet Google Play and in the App Store using IOS. Wait until you are done installing the app, and open it. Next, click the "Create a new wallet." Ensure to check their Terms of Service (TOS) and Privacy Policy before checking the checkbox that states, "I've read and accepted the Terms of Service and Privacy Policy."
Step 2: Tap the 12 Recovery Words. 
Once done, the wallet will give you your unique recovery phrase, which contains 12 words. Make sure to keep such a thing in a secure place if you do not want your properties to be stolen. As you proceed, the app will present to you the 12 words, but in a different order. Tap these words to place them in their proper places. 
Step 3: Add SafeMoon to the Wallet
Now, you must fund your wallet. find out how much money you want to spend on it. crypto. You can use different payment options such as credit cards, debit cards, and many more.
Step 4: Purchase Binance Coin First 
Before you can proceed, you must purchase Binance first. TO do so, tap "BNB'' then select "Buy BNB." Next, type the amount you want to invest inside the edit box, and hit the next button.
Step 5: Access Pancake Swap Exchange
Access the PancakeSwap exchange. It depends on the platform you use.
From an iPhone
Follow the following steps when you are using an iPhone.
Open Safari or any browser.
Type in "trust://browser_enable"
Click "Open."
Login to your Trust wallet app.
At the bottom of part of the taskbar within the Trust Wallet app, click "Browser."
Click "PancakeSwap."
Click "Connect."
Tap "TrustWallet."
Click "Select a currency."
Search for "SafeMoon."

There is an icon on the top-right corner near the time symbol. Click it, and follow the 12% slippage tolerance.

Click the X button to save and exit.
Click "Swap."
Tap "Confirm Swap."
Lastly, click "View on BscScan."
From Android 
If you are using android, the steps in accessing PancakeSwap are similar, with a few exceptions. All you must do is skip the first three steps. Instead of looking for "Browser" in the next step, look for "Apps" and click it. 
Using the Binance Smart Chain Wallet
If youuse Binance Smart Chain wallet, you should connect it to Trust Wallet first. Next click the Connect button and follow the prompts in Binance smart chain wallet.
Step 6: Trade Binance Coin for SafeMoon Via Pancake Swap
Now, you can trade your Binance Coin for Safemoon within Pancake Swap. While in the Pancake Swap, decide how much you want to sell, and type it down. To choose SafeMoon crypto, click the "Select a currency" and type "SafeMoon" for faster transaction. Search results will pop up, so click "SafeMoon."
Another way to Buy Safemoon Via Gate.io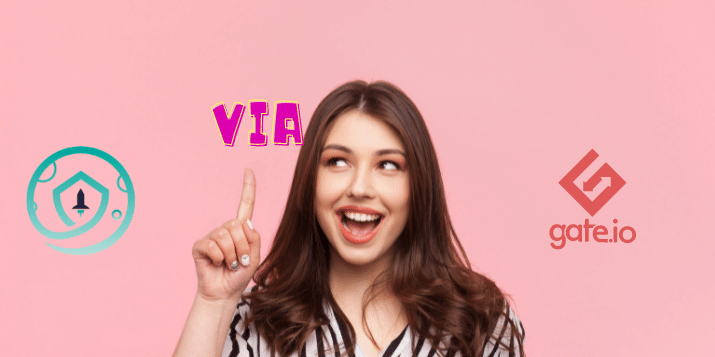 If you do not want to download and install apps using our smartphone, you can buy SafeMoon through Gate.io. You only need a few steps:
Create your account.
Fund your account with a more popular cryptocurrency like BTC.
Go to the "trading area" and make a purchase.
Complete the trading.
Right now, you know where to buy Safemoon cryptocurrency, you should prepare to sell them when the time comes. Next, we'll talk about how to market SafeMoon.
How to Sell SafeMoon?
Selling your SafeMoon is never complicated. Just follow the steps below.
Log in to your Trust Wallet app or any other platform where your SAFEMOON is kept.
Make a sell order and place it.
Enter the SAFEMOON amount you want to sell.
Confirm if the details are correct and accept the fees.
How to Invest in SafeMoon Like a Pro?
To minimize risk when buying SafeMoon, you need to remember these things about Safemoon. 
Here are some fundamental things to think about before purchasing SafeMoon in Australia: 
Buying Safemon is Risky 
Because cryptocurrency prices fluctuate, crypto trading is risky. SafeMoon is highly volatile. To invest in Safemoon, you must have a high-risk tolerance and exercise care.
Price Changes
Before buying in SafeMoon, it would be beneficial if you looked into its price movement. If the market is performing well, your risk is reduced by a tiny proportion.
Usefulness
You should also see if SafeMoon is being used for anything other than trading. Funding Defi projects is one example of such a reason. The greater the number of applications a coin has, the more likely it will be an excellent investment.
Safemoon's 10% Fee
SafeMoon promises that it will reward its long-term holders with a certain amount of currency. It is Incentive-driven. While it is true that SafeMoon charges a 10% fee, the Safemoon team claims that half of it is being redistributed to long-term investors.
Infrastructure For Innovative Design
Different technology modules are implemented in the SafeMoon protocol. RFI tokenomics and an auto-liquidity-generating protocol are two of them. This pairing enables customers to have a flawless DeFi experience. It's a fresh approach to cryptocurrency ventures that have yet to be tested.
Framework for Operations
SafeMoon seeks to make it simpler for beginners to access high-APY liquidity pools, as per the whitepaper. The platform uses a static reward scheme, which alleviates most of the selling pressure that cryptocurrencies encounter during large-scale sell-offs.
SafeMoon Incentives
SafeMoon uses a revolutionary "reflect mechanism" to provide token owners with significant incentives to accumulate and keep their digital assets. By providing a price flooring or cushion, the platform's Automatic LP module aids in bringing a high degree of stability to the token.
Operations that are Centered on Liquidity
A flat 10% cost is applied to each SafeMoon transaction, with 50% of the fee dispersed to other token holders. The remaining half of the funds will buy BNB reserves and increase liquidity to the PancakeSwap system.
John Karony, the project's CEO, previously served as a technical analyst for the US Department of Defense (DoD). Thomas Smith, SafeMoon's Chief Technology Officer, and Trevor Church, the company's community manager, have worked for several tech companies and run TANO, an independent video game studio.
Price of Safemoon
Like other Crypto Currencies, the price of SafeMoon can go high and low from time to time. For example, according to CoinMarketCap on April 18, SafeMoon's price was $0.000002. After two days, the cost increased to price went up to $0.00014. Yet, its price went down to $0.000003 on July 28. 
As of the date of writing, the Safemoon stock price today is 0.0000013.
Safemoon Price Prediction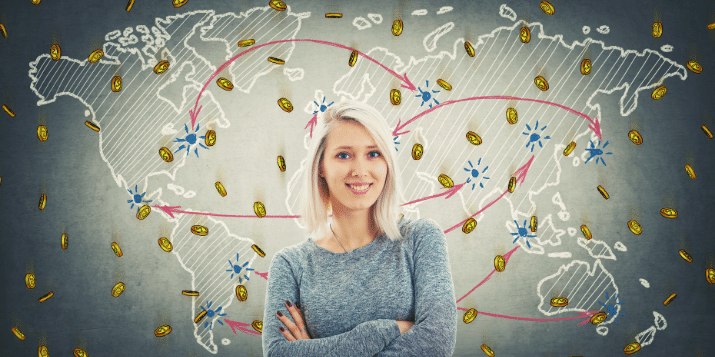 Different analysts have different price predictions. Yet, most of those who do technical analysis predict that SafeMoon price may go as high as $0.000005, and it will reach the market cap of $2,924,837,695. The trading volume can stand at $35,099,950, having a circulating supply of 585,536,366,402,812. If there is no distraction or any uncontrolled emergencies, analysts predict Safemoon's price to go higher, which can be around $0.0000085 at the end of the year. If everything remains smooth, its price will rise to $0.000011 by the following year and may reach $0.000015 in 2023. Despite such predictions and Safemoon's claim, some are not confident with the growth of such crypto. That was due to the continuous price decrease after its sudden rise.
Safemoon Crypto's Rival
The closest crypto that can be considered as the most significant rival of SafeMoon is Dogecoin. Dogecoin crypto started trading in 2013, while SafeMoon is on March 8, 2021. Dogecoin's price in July 2021 was almost 100x what it was in February 2019, when the cryptocurrency initially launched. Dogecoin's value rose roughly 300 percent in 72 hours when it first launched in December 2013, increasing from US$0.00026 to $0.00095. So when Dogecoin was the same age as Safemoon, it was valued at 0.00026, and it is almost the same as Safemoon's value today at around 0.000002 USD. It was able to attract high-profiled personalities like Elon Musk and Snoop Dogg. Lately, the price of Dogecoin has been playing between $0.24-0.25. It is much higher than the price of Safemoon, to which one Safemoon token falls at 0.000002. Dogecoin is not the only crypto that competes with Safemoon. Litecoin is also widely popular among traders and investors. 
Moreover, there is Bitcoin currency which is the leading cryptocurrency in the world. Ethereum comes the second top cryptocurrency after Bitcoin. Until now, it does not surpass the status of bitcoin. That is despite how the predictor sees its future in the industry.
Final Say: Is Safemoon Worth Buying?
SafeMoon is a relatively new cryptocurrency. As being new in this industry, the possibility is, there will be further developments. Right now, many assume that it will be at the same level as Bitcoin, Litecoin, and Ethereum. However, there will always be skeptics scattering around. Nevertheless, bitcoin even started at a low price. But now, many are making more profit than what they have begun. Indeed, SafeMoon comes with a vast crypto supply, and only a part of those are in circulation. That means there will be more Safemoons available.
Leave a Reply