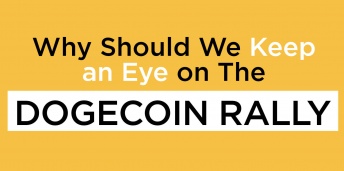 Why Should We Keep an Eye on The Dogecoin Rally?
Reading Time: 7 minutes
It's only the beginning of May, but 2021 has already been one of the most eventful years for the financial world, from the bullish cryptocurrency market propelling Bitcoin and Ethereum prices off the roofs to the sudden explosive popularity of NFTs, prompting memes to sell for $500,000, and the overwhelming 21,500% gain for Dogecoin (DOGE) over a single year. There's a lot happening in the blockchain-backed industry, but today's focus is on the bizarre Dogecoin—once a meme, now a mainstream investment. 
The Extraordinary Story Behind Dogecoin 
The internet loves its memes, and Adobe's Jackson Palmer just happened to hit the right spot in 2014 when he jokingly tweeted that Dogecoin would be the next big thing. The tweet amassed massive support, so Palmer kept the joke up; he purchased the Dogecoin domain and photoshopped the iconic Shiba Inu—one of 2013's most memorable memes—on a coin and asked anyone interested to get in touch. The entire ordeal was a joke—it wasn't supposed to gain traction beyond that. But then it did.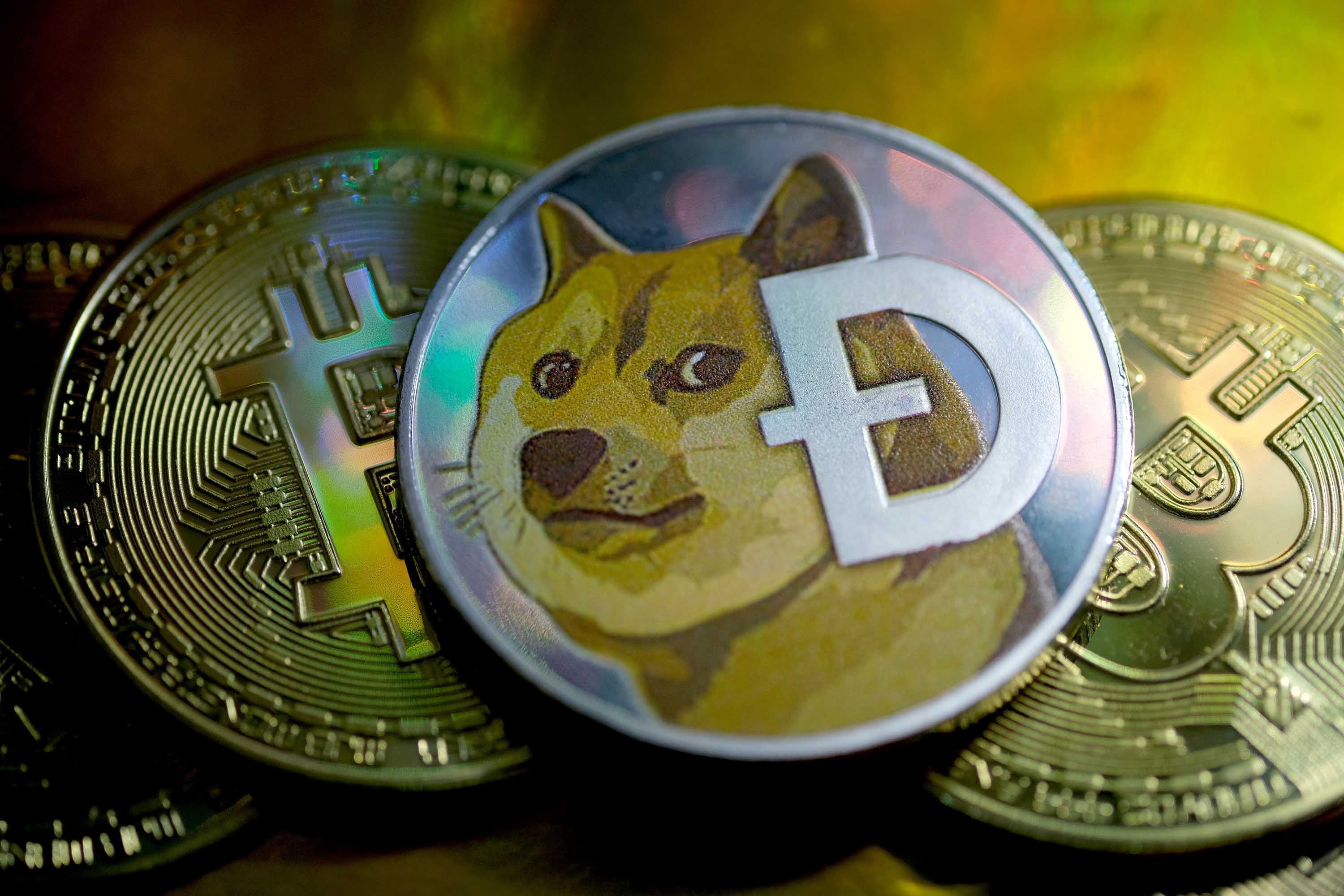 A software engineer from IBM, Billy Markus, took up the offer and took it seriously. He got in touch, and together, the two-person team turned Dogecoin into reality. It's a well-known fact that creating altcoins is easy, which is why there're so many in the market. Dogecoin was created in approximately 3 hours and is based on the Bitcoin code, but with a few tweaks, like a higher max supply and an easier mining protocol. Afterwhich, Dogecoin officially went live and took the internet by storm.
Doge: The Strength of a Meme 
Despite being created as a joke—and retaining that philosophy until going live—Dogecoin stole the hearts of the internet folk for being sincere. The crypto industry is known to take itself a little too seriously at times, with paid promotions rampant across Twitter, inciting celebrities like Lindsay Lohan to baselessly support small altcoins like Tron (which most have probably never heard of). But Dogecoin never went so far as to purposely market itself for profit. The internet was genuinely interested in such a bizarre altcoin that supporters were willing to back it up no matter what. One was willing to sell his home for 135,000 DOGE. 
Dogecoin gained so much organic traction and support because it was the perfect coin to throw around as a meme. Moreover, Palmer and Markus used the platform to do good things, like raising $30,000 for the Jamaican bobsled team to join the Sochi Olympics and donating coins to Doge4Water, a charity dedicated to solving Kenya's water crisis. These acts of goodwill motivated people to get in on the DOGE train to participate in the cause. 
DOGE eventually found its niche through Reddit, another meme-inducing platform that unites the internet through forums for just about every topic possible. The low cost of each DOGE, which was only a fraction of a penny until recently, made it perfect for micro tipping on the site. It was the perfect match, and the coin stayed at a peaceful flatline until recently, when the internet decided to put Dogecoin out of its comfortable slumber and power it up to rocket highs.  
The Surprising Spike of Dogecoin
For all of 2019 to the start of 2021, DOGE was sitting between $0.02 to $0.07 and with a comparatively low market cap compared to Ripple and Ethereum—in a nutshell, nothing impressive. That is, until Elon Musk posted a Tweet about a "doge barking at the moon" on April 15, causing prices to go on an upward frenzy. Within a day, DOGE breached $0.1, and in five days, it was up to $0.3. 
After stagnating and falling a bit off the course toward the end of the month, Musk invaded social media once again with a "Dogefather" tweet on the 28th, prompting prices to surge from $0.2 to $0.4 in under a week. From January to May of this year, DOGE has gone up by 4,700%—and it's still rising. 
This event is one of many recent wins for early crypto adopters. A Reddit trader has become a millionaire by staying loyal to the DOGE meme, and other longtime supporters are also enjoying the fruits of their investments.
Don't Forget About The Lasting Trend
Despite DOGE's phenomenal performance this year, it's not necessarily a sure win to go all out and jump on the bandwagon. The coin exudes the characteristics of a bubble in that it underwent a massive price hike in a short period. The same happened in 2017, where coins like Ethereum saw their all-time highs before succumbing to the bursting bubble, plummeting by over 400% in under a year. Some fear that the same may happen to today's bullish frontrunners. 
So while the meme coin is a fun trend to get into right now, serious investors may want to think twice about Dogecoin's long-term relevance. Unlike more robust blockchains, DOGE's isn't particularly special and relies heavily on organic socials to keep its flames alive. However, some Dogecoin predictions are optimistic about a $1 breakthrough. 
So, Hold On
Dogecoin's success is difficult to process because never before has a joke become the centre of a financial saga. Well, not until 2021, at least. The coin's internet-fueled elevation is reminiscent of the recent spike in Gamestop stock prices, spearheaded by Dogecoin's good friend Reddit. 
What Dogecoin has going for it is a great community of supporters from the internet—and the internet folk are known to make miracles happen when they collectively put their minds together. Ultimately, there are no sure gains by going into what is essentially a joke, but Dogecoin is an interesting coin to watch, as it's a product of the metaverse's influence in the financial sphere. And if you like it, Dogecoin investing is always an option! 
Leave a Reply