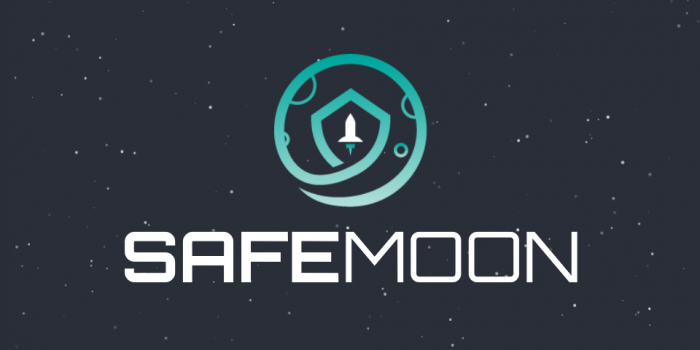 A New Cryptocurrency, SafeMoon: a Dogecoin Alternative or Ponzi Scheme?
Reading Time: 7 minutes
Over the past year, cryptocurrency evolved from being one of the world's not-so-secret secrets to a gold mine for early adopters. Bitcoin (BTC) enthusiasts, who supported the digital currency for years, were finally able to ride on the fruits of their decade-long crypto HODLing, amassing up to $64,000 per coin at its peak. Altcoin fans saw even larger gains, starting from Ethereum (ETH), which rallied from $300 to $4,400 in one year. Amid the craze for digital gold and silver, an unexpected breed of coins, meme coins, also took the world by storm.
It all started with Elon Musk's series of tweets alluding to his ownership of Dogecoin stock, a meme cryptocurrency that launched as a satirical response to Bitcoin. It was never meant to be a serious project—while it had a community of young fans, the coin didn't have much use outside of Reddit's micro tipping sphere. But investors loved Dogecoin (DOGE) for being a genuinely good platform that regularly donates to those in need. And Musk just happened to be one of those fans, eventually fueling interests in other coins of the same niche, from SHIBA INU (SHIB) to Mona Coin (MONA). And more recently, SafeMoon (SAFEMOON) has also made it to the top of the investor watchlist.
However, despite being new to the crypto market, SafeMoon has already faced criticism from those who question its lack of credibility. Some have gone as far as to say that it's no more than a Ponzi scheme trying to cash in on investors' desperation. We'll take a deep look into what this new token sensation is all about and whether it's worth dipping into!
All About SafeMoon
SAFEMOON is a BEP-2 token generated through the Binance Smart Chain. It was launched in March 2021 at the height of the crypto-high, giving it massive leverage to grow and gain the interest of millions of new investors. As such, it quickly ramped up to become a part of Binance's top 3 tokens by market cap. Despite only recently going public, SafeMoon is a private company that has been under the radar for years. Its CEO, John Karony, is a Rhode Island-based programmer who has been in the software development industry for over two decades.
The SafeMoon Protocol
SafeMoon is a cryptocurrency that doesn't rely on mining, meaning it can be more sustainable and less resource-intensive than other coins—particularly Bitcoin. Like Cardano (ADA) and EOS, SAFEMOON is minted through the Proof-of-Stake (PoS) algorithm, but the rewards are distributed through a unique mechanic called "static reflection." All SAFEMOON purchases are subject to a 10% tax, of which 5% is placed in a pool that is distributed to token holders through MetaMask. Through the Static RFI, investors are granted rewards based on their holdings. This process encourages holders not to sell their coins.
SafeMoon's Present And Future
SAFEMOON was released at the optimum time—a month before the world went on a meme coin frenzy. The coin gained popularity around mid-April when it grew by 800% in five days. The SafeMoon Reddit community has also amassed 244,000 followers—a testament to its influence despite being one of the newest players on the market.
SafeMoon Now
In contrast with Dogecoin's lighthearted and tongue-in-cheek approach towards crypto, SafeMoon is marketed as a serious cryptocurrency that can be used for a variety of transactions, as well as to provide charitable donations. From the get-go, SafeMoon's team focused on creating a system that would be free from bugs and vulnerabilities—an issue that has plagued many other cryptocurrencies in recent months.
However, unlike other ambitious projects in the altcoin sphere, the SafeMoon blockchain doesn't have anything particularly impressive to offer in the meantime. Most of its goals are still in development, and developers have yet to announce the specifics of how they plan to go about them.
One of the reasons why SafeMoon was able to amass a huge following is its newness. The world just witnessed how early adopters were able to score big with the likes of Bitcoin currency, Dogecoin, Terra (LUNA), Axie Infinity Shards (AXS), and other new altcoins. SAFEMOON is the latest sensation to reach major exchanges—high hopes riding on its success.
What's Coming For SafeMoon?
While there's been a lack of crypto news covering progress reports in SafeMoon's development, its team has been busy. They're planning to create a personal crypto wallet with "introspective" features for users. One example of this introspection would be the ability to track your coin usage over time and find out if you're holding the optimum amount for passive earning.
Moreover, SafeMoon has announced its intention to partner with a crypto payment service and is in negotiations with two banks based in Asia for future developments. They also plan to penetrate the non-fungible token (NFT) industry by building an exchange for digital assets.
What SafeMoon Critics Have to Say
While SafeMoon has garnered huge investor interest, there are still issues that need to be clarified, mainly concerning its legitimacy. At the moment, the founders still hold 50% of the token's liquidity. This makes it difficult for investors to sell off their funds and opens a gateway for the founders to cash out their holdings, essentially creating a scenario for an exit scam. As such, many have attributed SafeMoon as a Ponzi scheme that's only a cryptocurrency by name.
The founders of SafeMoon, on the other hand, defend their project as a legitimate cryptocurrency that is being constantly monitored by regulators and investors all over the world. They also insist that they're more than willing to clear up any misconceptions about it. But for now, its legitimacy remains vague, and investors are advised to tread with caution.
Leave a Reply