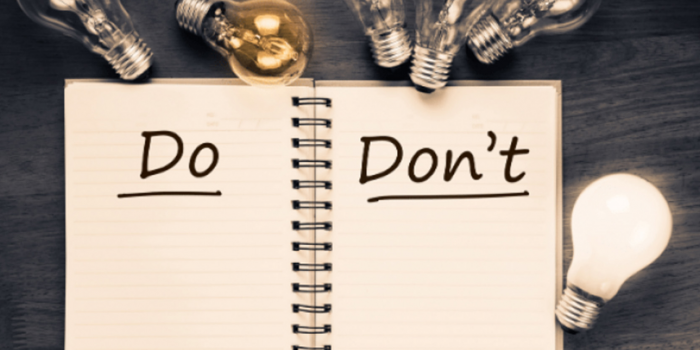 Do's and Don'ts of Investing in Cryptocurrency
Reading Time: 6 minutes
Investing in cryptocurrency is becoming the latest craze among young and old investors as it's easy to track and buy coins online. The interest was led by the end-of-2020 Bitcoin bull run, which prompted an optimistic Ethereum price prediction and more for the next few years.
While the Bitcoin evolution has been volatile with oscillating highs and lows, the coin surpassed $50,000 for the first time on February 16, 2021 (updated March 14, 2021). With experts predicting that BTC can reach over $200,000 by the end of the year, many are looking for cryptocurrency investment advice to start trading.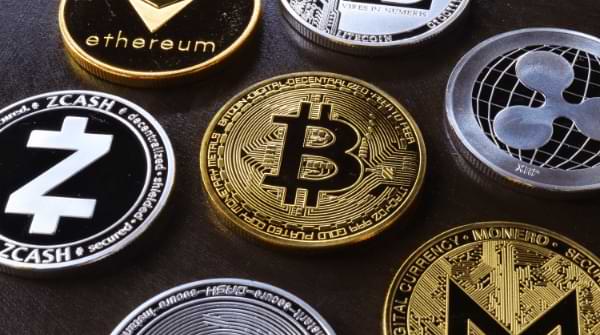 Getting insights on the best crypto to invest in and other crypto tips can help you make sound plans for your investments. It's natural to feel overwhelmed if you haven't invested in any coin before. So if you're new to crypto and are still learning the ropes, you can check out these essential tips about investing in cryptocurrency to help you get started. 
DO'S
Start with one coin. It's exciting to invest in various cryptocurrencies and watch their values grow, but if you're new to the market, you should start with just one coin to see how it works out. Don't get carried away with your investments because of the rising Bitcoin price or optimistic Cardano price prediction.  

Budget before you invest. It's crucial to consider your budget when planning a trading strategy since there's always the possibility of losing money in an investment. Craft a game plan before purchasing any coin––it will ensure that you stay financially stable despite the risks. Moreover, assess your financial position and determine whether it's a good idea to put your money into an investment. 

Listen to the experts. Industry professionals understand the market trends and can offer cryptocurrency advice based on their experience. They offer valuable insights to help you make more informed trading decisions.

Research. Research the coin you're planning to invest in by reading blogs and watching video tutorials. If you're wondering how to research cryptocurrency, we suggest starting with the fundamentals of different coins. Once you have a better understanding of their usability, watch the news to find the right time to buy. The days following good news about a token is usually a window of opportunity, as prices tend to spike. In general, knowing a blockchain's plans will be useful in determining investment potential. 

Track your crypto portfolio. Find a reliable tool you can track your coins with. As you grow your portfolio, you'll find it harder to manage your investments and compare coin prices. Thus, cryptocurrency portfolio trackers are designed to solve common problems faced by traders. Each platform has unique features based on its target audience, but generally, they help you monitor crypto price movements and evaluate your portfolio.

Monitor Bitcoin performance. BTC leads the crypto market as the largest cryptocurrency by market cap. Thus, its performance has a huge influence on the market. Altcoins are driven by Bitcoin's performance, so if the Bitcoin price shoots up, analysts rewrite their XRP price prediction to be more positive.

Find sites with special offers. When buying crypto, look for sites that give you special offers if you buy a certain amount.
DON'TS
Assume guaranteed profit. Cryptocurrencies are highly volatile, so you can never be 100% sure about earning profits from an investment. This is why it's so important to know the potential risks before putting in your money. 

Focus on success stories alone. Reading about how others have grown their money with cryptocurrency can sound convincing, but you shouldn't decide based on success stories alone. Investments inherently come with risks, so you must always remain sceptical when trading. It's helpful to listen to what other people do, but it doesn't mean you should follow the crowd. Think through all your decisions carefully to ensure you don't compromise your financial position. 

Expect the market to move like the stock market. If a coin dips low, don't assume it will go right back up after buying it. Cryptocurrencies are more volatile than stocks, so it's more difficult to predict price movements. 
There's a saying that goes, "Don't quit your day job," and it's extra relevant here as many people assume they can rely on crypto investments as their sole income source. While this may be true for a handful of people, the majority consider it a sideline to earn additional income in the long-term.
Weighing the positives and negatives of a decision is always a must, especially if it involves investing your money and time. If this is your first time investing in crypto, take your time learning about how the market works and how coins are performing. It can be challenging to be a first-time trader, so staying vigilant and cautious is a must.
The market is currently on a bull run––now is truly the best time to buy and sell cryptocurrencies. If you want to learn more about the different types of cryptocurrency and how they work, check out the rest of our blogs and videos.
Leave a Reply