Home
>
Analysis & Data
>
Bitcoin Price Prediction 2021 and Beyond: Will Bitcoin End the Year in a New High of $20,000?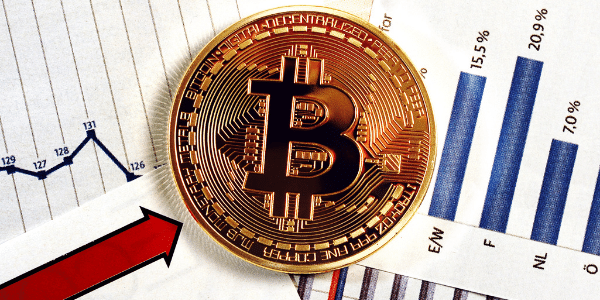 Bitcoin Price Prediction 2021 and Beyond: Will Bitcoin End the Year in a New High of $20,000?
Reading Time: 14 minutes
Reading Time: 8-9 minutes
The June 2020 edition of the Crypto Research Report (CRR) reveals price predictions for several cryptocurrencies and also has an absolute valuation for Bitcoin. The especially promising price predictions for Bitcoin outline that the expected price of bitcoin in 2020 may rise to $19,044. It further increases to $341,000 in 2025, and $397,727 in 2030. This report uses the "equation of exchange" model inspired by Mill's equation of exchange and later formulated by Irving Fisher. According to CRR, the model "gives a target price that crypto assets should be priced at based on assumptions regarding changes in supply and demand." 
So, how accurate do these figures seem now that we're in October, and the year is about to come to an end? These figures were predicted when Bitcoin had a sharp surge following the initial shock of the COVID-19 pandemic. Unlike traditional financial institution stocks and valuation, Bitcoin and many other cryptos were doing surprisingly well for the dark economic atmosphere brought about by the Coronavirus. 
Since then, Bitcoin prices have risen quite a bit from the start of October till now. It had its sharpest increase between the 19th and the 21st. At the time of writing, the 24-hour high was $13,243.00. It has increased 22.41 % this month, with a 12% increase in the past week. If this trend continues, it looks like Bitcoin will be ending October with a new high and a constantly increasing rate. 
The surge may be explained by news of PayPal, a global payment powerhouse, including Bitcoin within its platform. In addition, Square also added $50 Million of Bitcoin to its balance sheet this week. These inclusions into traditionally and globally used financial services highlights how far the asset has come since its inception. J.P. Morgan, a financial giant formerly critical of Bitcoin, has also hyped up Bitcoin's emergence as an alternative to gold amongst millennials. The analyst team suggested that a "doubling or tripling" in the price of this cryptocurrency, if current trends continue, is not far off.  Bitcoin is, undoubtedly, the most globally well-known crypto and is in bull market territory, having rallied by 237.02% since March.
So, does the trend in the past year signal that Bitcoin will be ending the year in a new high? While past analysis of Bitcoin shows that general consensus on Bitcoin prices during the middle of the year was that it would end the year around the $20,000 mark, the dip it took in September following the rapid increase in August has slowed things down. Of course, the incline in October may rally Bitcoin to the predicted prices, but we doubt this will happen. We also need to take into account the expected dips that Bitcoin will take, given how volatile cryptocurrencies are.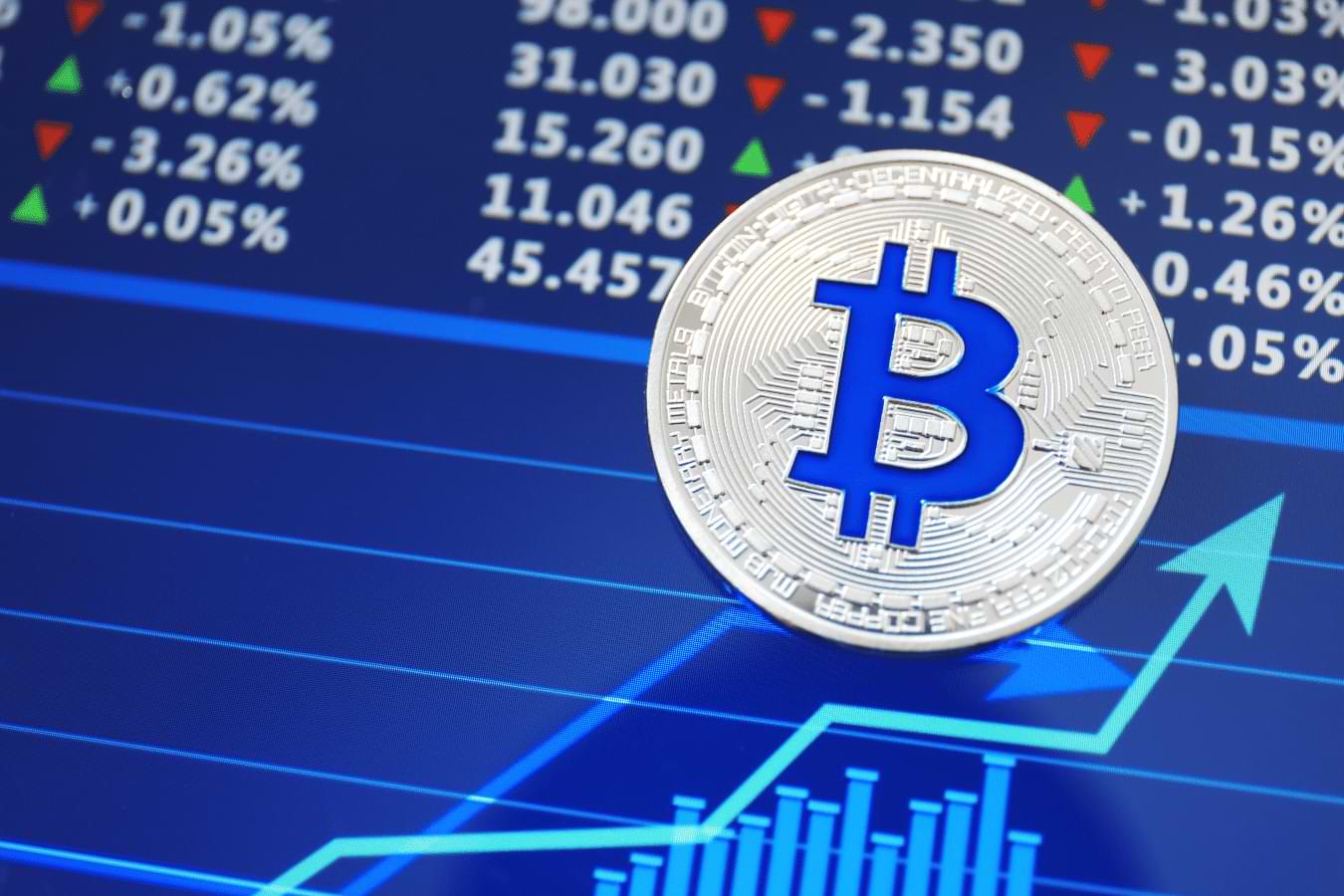 Bitcoin abruptly surged beyond $12,500 to hit highs of $13,200, subsequently reaching $13,370 in October 2020. This was the highest weekly close since January 2018. It has shot up by around 20% through October. If we see this increase of 20% or more each of the remaining months of the year, we might be able to get to the predicted price. This is an idealistic call though, so we predict Bitcoin might not just yet hit CRR's predicted $20,000. 
However, the present liquidity crisis is helping to push Bitcoin's price up further. While the cryptocurrency was not able to maintain its high of $14,080 as we moved into November, there are countless reasons why trades and investors are being so optimistic, even amidst the recent pandemic and election. 
This represented a rise of about $3,500 in under four weeks, which coincided with several significant events around the world along with the uncertainties related to them. When compared to the S&P500 and Gold, Bitcoin has performed the best compared to any assets over the past few weeks.
Some analysts have pointed out that, with this rise, Bitcoin was able to break its correlation with the S&P500, which has persisted since March 2020. While the S&P500 has been on a downward trend since mid-October, Bitcoin saw massive gains. Meanwhile, even Gold weakened over the past couple of weeks. This represents a decoupling between Bitcoin and stocks.
Analysts note that a new investors have lead to an influx in purchases, providing support for Bitcoin's rising price. At the same time, this has prevented speculators from trading Bitcoin in correlation with dropping stock prices. These same analysts say that two primary forces are driving Bitcoin's pricing, that is: speculative trading and HODLers' organic valuations. The latter is uncorrelated, rising, and is expected to continue displacing speculative trading.
Macro-analyst Willy Woo wrote: "Bitcoin will decouple from traditional markets soon, but driven by its internal adoption s-curve (think startup style growth) rather than changes in perceptions as a hedging instrument by traditional investors. Fundamentals of user adoption have already broken all time highs. Note that stocks may continue to rise, if that's the case the notion of de-coupling is not so important. What this test shows is that if stocks crash, Bitcoin powered by its large adoption s-curve, swallowing ever more capital, will present perfectly good safe haven properties." (via Twitter)
Along these same lines, Crypto Daily recently noted yet another critical factor regarding Bitcoin's rally: This is a cryptocurrency that's in a liquidity crisis. While the typical trend shows Bitcoin deposits increase through exchanges as prices rise, we're currently seeing the opposite happening, meaning that whales are 'hodling' their Bitcoin. 
In other words, despite the price of Bitcoin rising substantially last month, a declining amount of BTCs are hitting the exchanges. This has lead to a liquidity crisis on exchanges as they are lacking the necessary Bitcoin to service their users. Due to this difference in demand and supply, with the former being high and the latter being strained, there hasn't been an inconsiderable amount of buying pressure on Bitcoin's price. 
Looking back at historical data, Google trends have long been a marker of interest in crypto currency and other investment vehicles. Overall search volume makes up just 61% of the annual high back in May, with the demand for Bitcoin looking like it's coming more from institutional investors interested in getting on the Bitcoin bandwagon as opposed to the retailers who propped up bull runs of the past.
Ultimately, Bitcoin has managed to attract a substantial amount of investors over the past few years, and recent months saw the investments of some major institutional investors who have traditionally not backed Bitcoin and other cryptocurrencies. Beyond J.P. Morgan and PayPal, whose buy-in we discussed previously, Bitcoin has also welcomed large investors like MicroStrategy and Square.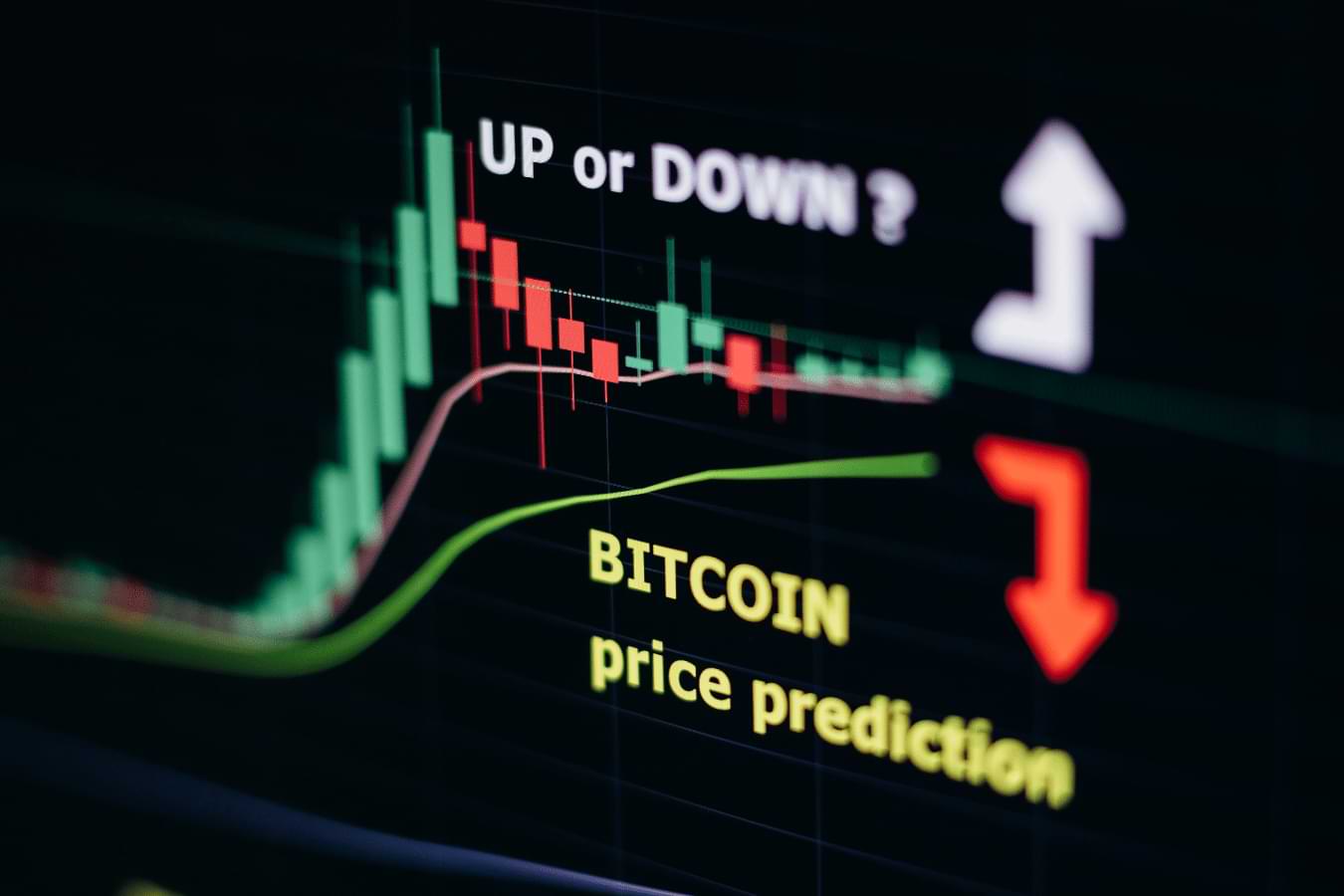 With this in mind, more recent analyses that have looked ahead to 2021 remain optimistic, with sources like Investor Place citing that the economy will be its primary driver as we enter the new year. They predict that a fast-improving economy will increase cryptocurrency demand across the board as risk-taking goes up, as is traditional in such a marker, and technical factors remain positive. With that, they're predicting a much more conservate price of $15,000 to $20,000 if all goes well.
Meanwhile, if we see a slowing economy into the new year, the opposite is expected with a reduced demand for cryptocurrency as investors take a flight to safety. In that instance, it's predicted that Bitcoin will fall to RSI resistance levels, with its price sitting between $5,800 and $9,000. 
To help determine which of these paths Bitcoin may take, the team behind Goldman Sachs' Global Research released a research note in August that helps reinforce the optimism. In their note, the research team held an upbeat tone for the 2021 economy, with Joseph Briggs stating: 
"We now expect that at least one vaccine will be approved by the end of 2020 and will be widely distributed by the end of 2021Q2 … We have incorporated this timeline as our baseline forecast, and now assume consumer services spending accelerates in the first half of 2021 as consumers resume activities that would previously have exposed them to Covid-19 risk."
Meanwhile, other analysts remain focused on how Bitcoin is expected to end 2020. The Coin Telegraph, for instance, re-emphasizes the over 30% price increase we've seen since late June, acknowledging the current strong rally along with the macro factors that hint at a positive outlook in the medium to long-term, agreeing with the economy being the driving factor as we move in to 2021.
However, they also suggest that, in the short-term, momentum is likely to fade as consolidation occurs. CEO of Ark Invest, Cathy Wood, discussed this in the In the Know podcast, mentioning that there is very little technical resistance between the current high rate and Bitcoin's all-time high of $20,000. With that, she posited that Bitcoin may be able to expect a new trading range hovering between $10,000 and $13,000, helping to establish a healthy consolidation phase to end the year.
"That $13,000 [level] is important because if we were to get through that, then in technical terms, there would be very little resistance and we would probably be on our way back to the peaks we saw in late 2017 — so, around $20,000. Now, we're not sure if that is going to happen. We could stay in a new trading range, just at a little bit of a higher level than the recent six to 10. Maybe we're in the $10,000 to $13,000 range. Nonetheless, a breakout," Wood states.
Of course, whether or not BTC will remain in this range over the months to come is uncertain. Again, looking historically, this is a cryptocurrency that has typically consolidated between September and October, with a rally coming mid-November. Given the activation of the block reward halving back in mid-May, the chance of an upward trend sticking throughout November and December is still high.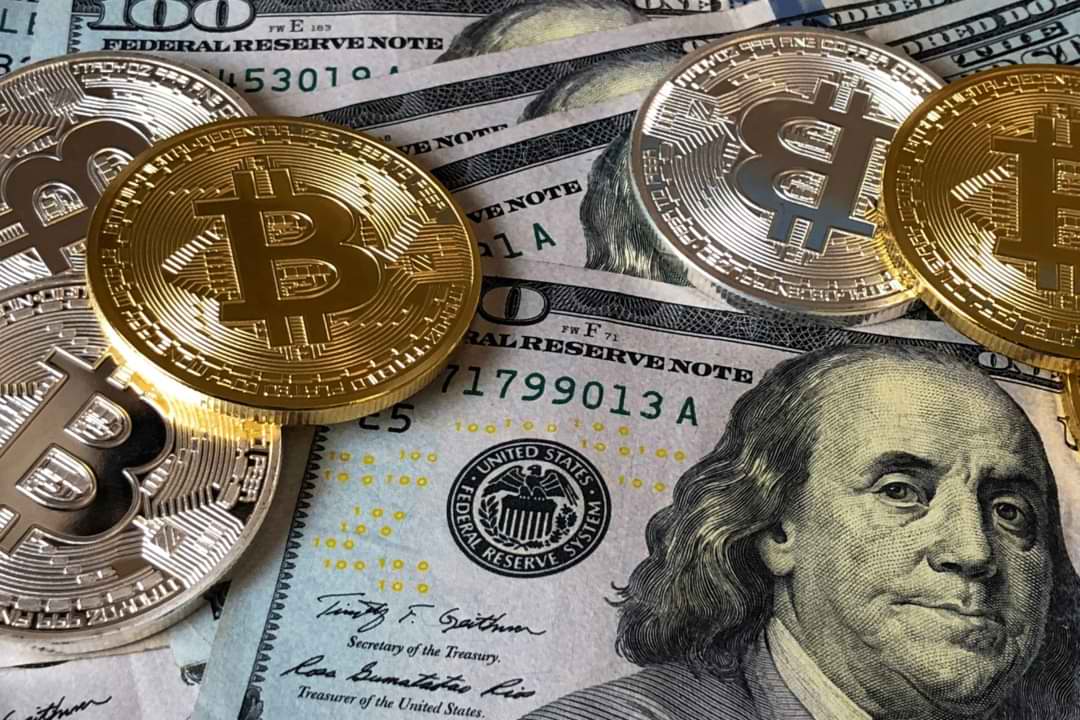 However, taking this information and looking ahead to 2021 and beyond again, there's been a continuous narrative revolving around BTC's long-term value and the continuing decline of the U.S. dollar. With the U.S. economy still struggling to open again, the face value of the dollar has fallen next to other reserve currencies.
Back in July, Mitsubishi UFJ Financial Group analyst, Lee Hardman, noted a "relentless" sell-off of the dollar. However, multi-asset strategist for Pictet Assessment Management, Supriya Menon, dismissed this, reminding that many macro factors (like the rise in COVID-19 cases) along with election questions have weakened the dollar. 
Bringing that into the perspective of a Bitcoin investor, chief strategy officer at CoinShares, Meltem Demirrors, said he believes that the economy uncertainty and weakness of the dollar should benefit Bitcoin, just as it does gold, adding: "If bitcoin's financialization continues, it will be unable to remain insulated from the financial system."
Whether or not the dollar's decline has already shown its complete impact on Bitcoin is unclear, but the U.S. dollar has hit a two-year low. Analysts say a near-term recovery is anticipated for the dollar, but Bitcoin investors should note that two variables could make it drop further, those being the EU's stimulus package and low interest rates all-around. In recent weeks, the Euro has been out-performing the dollar and Europe, overall, is seeing aggressive fiscal policies, further impacting the U.S. economy's recovery path. 
This could mean that investors are beginning to treat Bitcoin much like gold, and while that might not benefit BTC in the near future, the continued trend of treating BTC as a store of value and safe-haven rather than a risk-on asset is supported by the fact that more large-scale investors have been accumulating Bitcoin with a longer-term hold in mind. 
All in all, Bitcoin's outlook is optimistic, but whether or not we'll reach the astounding predictions stated during the middle of this year, though, is something that remains to be seen. In the meantime, we'll continue keeping a close watch on Bitcoin's continued adoption across markets, the moves major investors make, and the continuing trends in hodling and valuations compared to the S&P500's performance.
Leave a Reply
Fresh Content
Just add your email and hit subscribe to stay up to date.