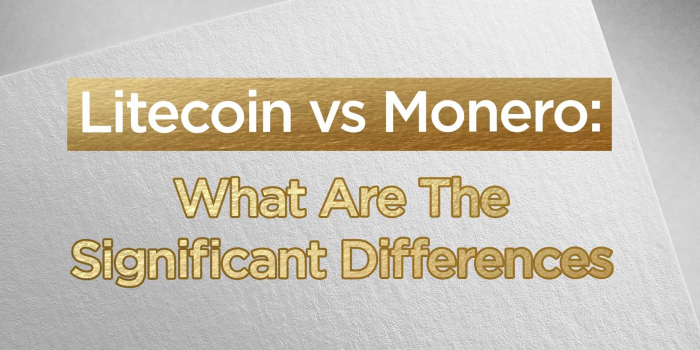 Litecoin vs Monero: What Are The Significant Differences
Reading Time: 9 minutes
Aside from Bitcoin currency, there are other cryptocurrencies in the market now that are starting to gain more prominence. Litecoin and Monero are among the top cryptocurrencies, like Ethereum, Stellar, Chainlink, and Tether. But of course, Bitcoin remains to be the de facto standard for cryptocurrencies, motivating an ever-growing army of followers and spinoffs, in addition to being a trendsetter.
In this article, however, let's look at how far Litecoin and Monero have come and their similarities and differences with each other. What do you think is the better cryptocurrency between these two? Let's find out below.
Understanding Litecoin And Monero
Before we get into the similarities and differences of Litecoin vs Monero, let us first understand these two cryptocurrencies.
Litecoin
Litecoin currency, which debuted in 2011, was one of the first kinds of cryptocurrency to follow in Bitcoin's footsteps, and has been dubbed the "silver to Bitcoin's gold." Charlie Lee, an MIT graduate, and former Google developer was the one who designed it. Litecoin is built on an open-source global payment network that is not governed by a single entity. The "scrypt" proof-of-work method is used by Litecoin, and it can be decoded using consumer-grade CPUs.
Although Litecoin is similar to Bitcoin in many ways, it has a quicker block creation rate and thus a faster confirmation time for transactions. A growing number of retailers, in addition to developers, accept Litecoin. Litecoin is the world's sixth-largest cryptocurrency, with a market capitalization of $10.1 billion and a per token value of $153.88, as of January 2021.
Monera
Monero currency is a safe, anonymous, and untraceable cryptocurrency. This open-source cryptocurrency was first released in April 2014, and it quickly gained popularity among cryptography aficionados. The development of this coin is entirely funded by donations and driven by the community.
Monero was created with a heavy focus on decentralization and scalability, and it uses a technology called "ring signatures" to provide perfect secrecy. With this method, a group of cryptographic signatures appears, at least one of which is genuine, but the genuine one cannot be identified because they all appear to be authentic.
Due to this, Monero has gained a shady reputation as a result of its extraordinary security systems, and it has been tied to illicit enterprises all over the world. While Monero is a good candidate for anonymous illicit transactions, the secrecy it provides is also beneficial to dissidents in authoritarian countries around the world. Monero has a market capitalization of $2.8 billion and a per token value of $158.37 as of January 2021.
Litecoin vs Monero: Similarities
One of the most notable similarities between Litecoin and Monero is the free usage that they offer to their users. They are also among the top cryptocurrencies next to Bitcoin. In terms of privacy or anonymity, they are also closer to each other although Monero is more private and secured as attested by many players. More so, Monero's reputation as such owes to the fact that it is more favored by even some criminal transactions due to its extremely secure mechanisms. Finally, both of them are also in demand in the gambling industry alongside other top cryptocurrencies like Ethereum and Chainlink.
Litecoin vs Monero: Differences
In the cryptocurrency world, Litecoin is known as the secondary Bitcoin in that it offers lower fees than Bitcoin. It is practically a Bitcoin with a much less secure network. Monero, on the other hand, is more private and has more desirable features than Litecoin.
Additionally, it's worth mentioning that scrypt Proof-of-Work is a memory-hard mining method used by Litecoin. It was developed to be a more equitable cryptocurrency than Bitcoin and to make mining easier by harnessing the computational power of home computers. The CryptoNote Proof-of-Work algorithm is used by Monero. The sender and recipients' public addresses are mingled with others and randomized, respectively, using the "Ring Signatures" and "Stealth Addresses" capabilities, making Monero entirely untraceable.
Furthermore, the "Ring Confidential Transactions" function can entirely conceal the amounts in transfer. Monero is likewise a simple cryptocurrency to mine with a single home device and is resistant to ASIC mining technology. Monero is fungible, which means that any coin can be exchanged for another. Litecoin, like Bitcoin, provides a pseudonymous ledger with a visible ledger history. Illegal transactions in Litecoin may be tracked and blacklisted in the blockchain, whereas Monero does not have this feature.
As a result, Monero is the favorite cryptocurrency among hackers and for Dark Web transactions. While both cryptocurrencies can be mined using a wallet, Monero can also be mined using browser extensions such as Coinhive. XMR mining was first offered as a lawful monetization strategy for internet services, leveraging the CPU power of website users to mine XMR for as long as they utilize the service. Hackers are using Coinhive to mine small amounts of Monero using several machines.
For the sake of comparison, let us also try to look at some aspects in which these two greatly differ, but mostly in terms of their respective acceptance.
Litecoin - Acceptance of Litecoin is highest in the Top 10K, Top 100K, and Top 1M sites.

Monero - Monero is the most widely accepted cryptocurrency on the internet.
Websites Categories
Litecoin - Acceptance of Litecoin is highest in Finance, Gambling, Adult, Lifestyle, and another category.

Monero - Monero Acceptance has a wider range of website categories where it is used. Computers, electronics, technology, and health, business, and consumer services, science, and education are among the 15 sectors covered.
Geography
Litecoin - Acceptance of Litecoin is at an all-time high in Russia, Turkey, Ukraine, Brazil, and 64 other countries.

Monero - Monero is the most widely accepted cryptocurrency in the majority of nations, including the United States, the United Kingdom, Italy, Germany, and 81 others.
Which Coin Will Perform Better In The Future?
It has been a wide talk recently among cryptocurrency users and enthusiasts that Monero may take the spot from Litecoin shortly because of its more promising features. Furthermore, Monero is the 26th-largest cryptocurrency by overall market value as of July 4, 2021, with a market cap of $2.8 billion. Because of that, Monero is starting to become a better cryptocurrency than Litecoin based on the current trends.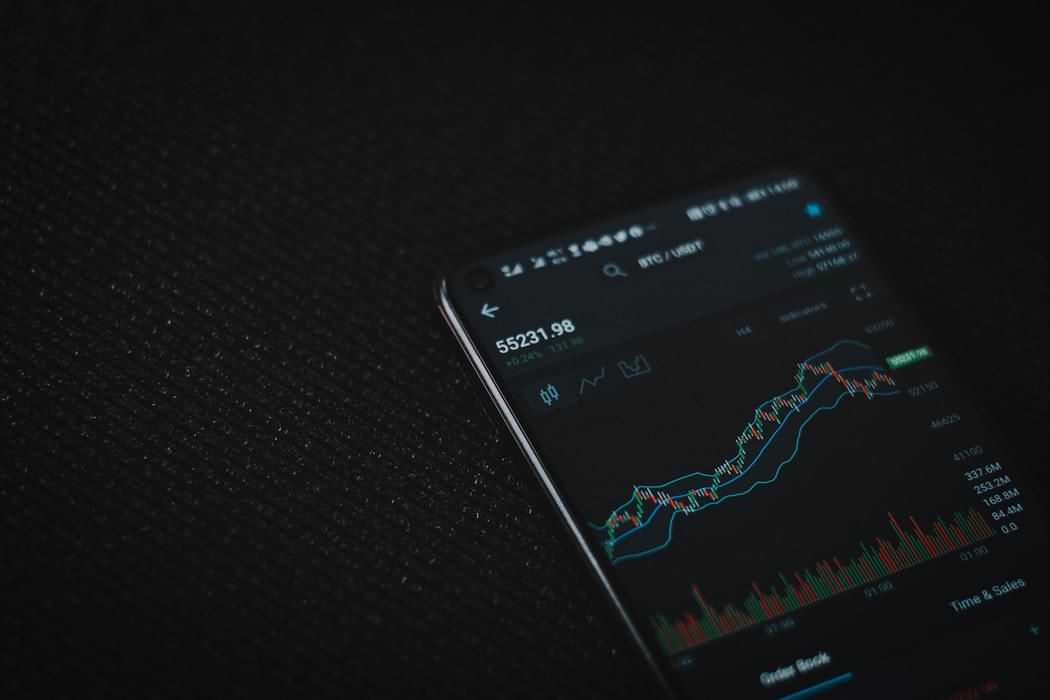 However, considering that Litecoin has exploded in popularity, including online LTC mining, serving as a testbed for emerging Bitcoin network advancements, Litecoin is still considered to be on top. The implementation of SegWit and the Lightning Network have given Litecoin respectability and positioned it as a top 10 cryptocurrency. Remember that Monero has been around since 2014, but it didn't gain traction until two years later when it was accepted as a payment option by the old Dark Web store Alphabay. With that said, Litecoin's potential continues.
Only 84 million Litecoins will ever exist, making it extremely rare. Monero, on the other hand, has an endless number of coins. Monero and Litecoin are both fast blockchains, with a 2-minute block time for the former and 2.5-minutes for the latter. The mining difficulty of Litecoin is reset every 3.5 days, while the difficulty of Monero is modified every block.
Finally, Litecoin is the most widely used cryptocurrency in terms of acceptance. It has a three-fold bigger market capitalization ($6 million) than Monero ($2 million) at the time of writing. The 24-hour volume transaction for Litecoin is around $400k, whereas Monero's is $46k. There are presently 56,925,873 LTC and 16,119,004 XMR in circulation, respectively.
Leave a Reply