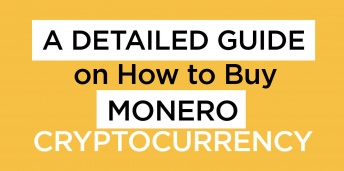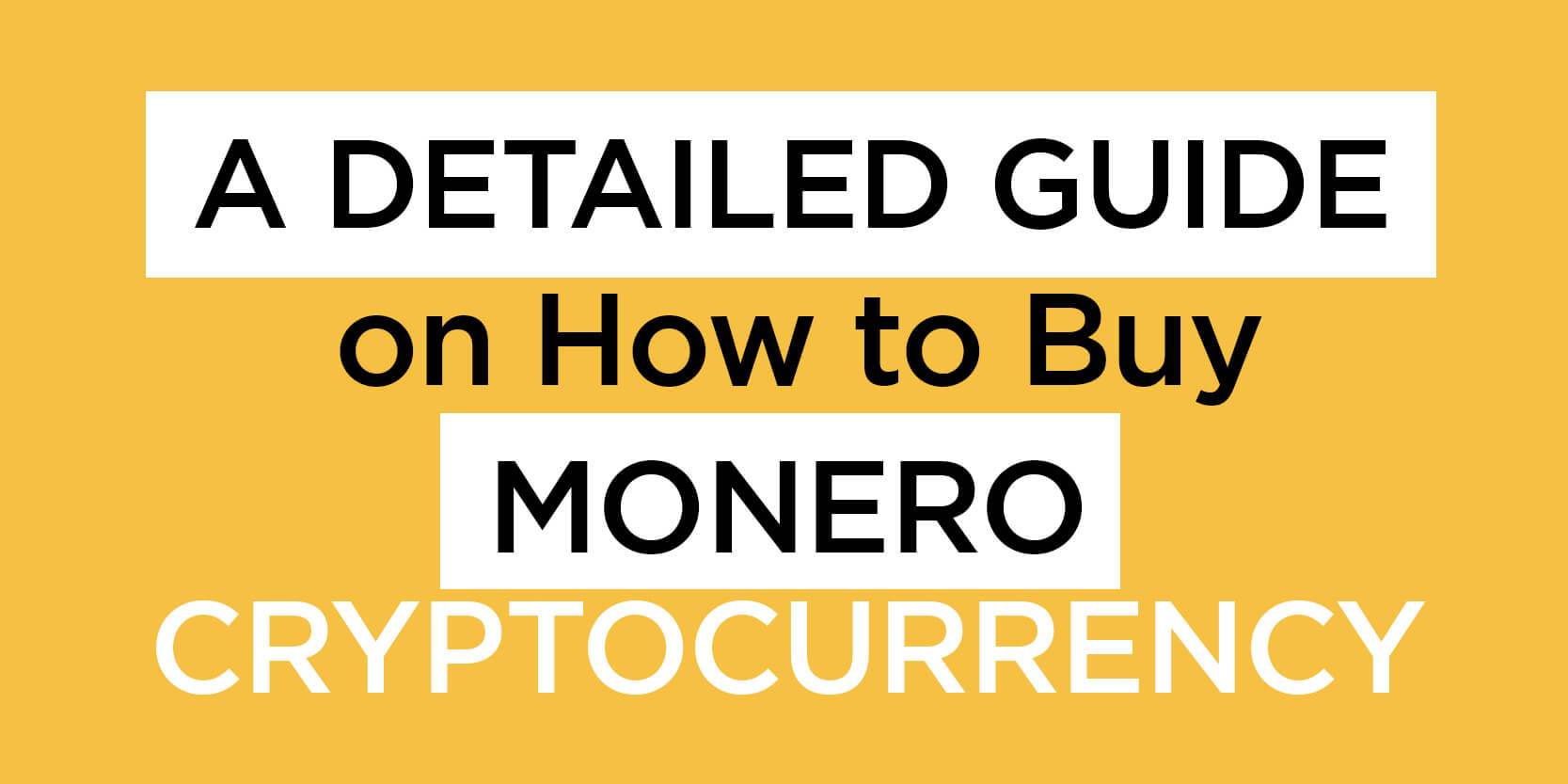 A Detailed Guide on How to Buy Monero Cryptocurrency
When it comes to investments, cryptocurrency is slowly becoming a preferable means. There are many types of them to choose from and one of these choices is Monero. So if you are thinking about starting your cryptocurrency portfolio and would like to buy Monero, this detailed guide is for you. Here, we will help you find out what, where and how to buy XMR Monero for your cryptocurrency investment.
What is Monero?
Monero is an open-source and privacy-focused cryptocurrency that was released in 2014. It implements an obscured public ledger which gives anyone the ability to use it for transactions without having any outside observer identify its source, destination and amount. It utilizes a proof of work (PoW) mechanism to issue new coins and to incentivize miners who validate its transactions and secure its network.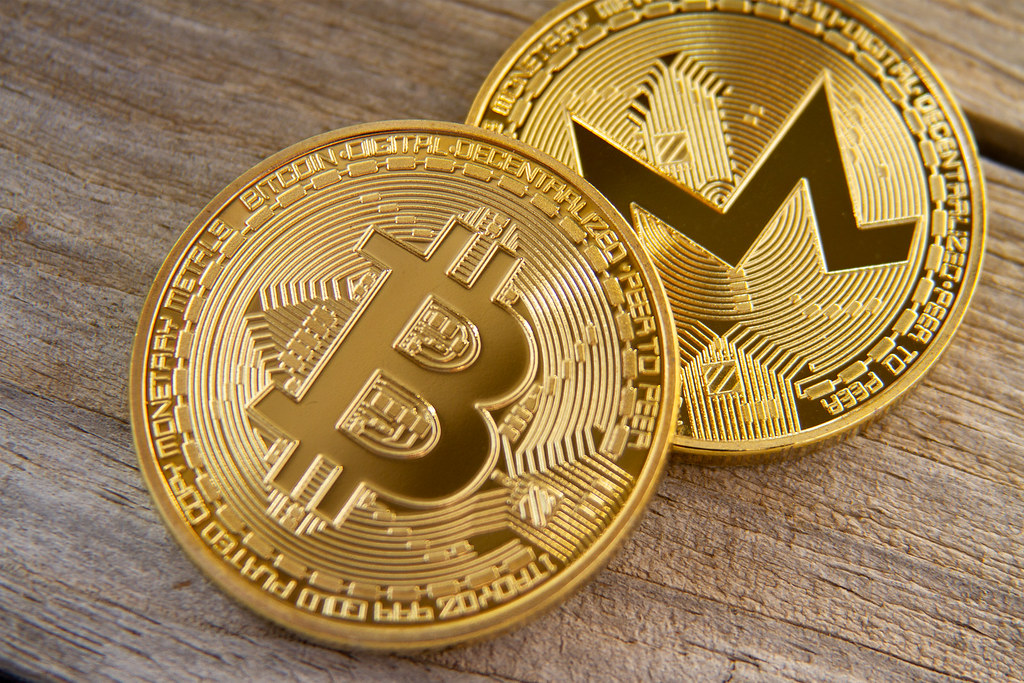 To ensure Monero is fungible and that its transactions remain anonymous, they utilize various privacy-enhancing technologies (PET). Given its anonymity, many cryptocurrency users who desire privacy have decided to buy Monero in place of more popular cryptocurrencies that do not offer the same privacy measures. 
The Value of Monero
Before deciding to buy Monero, you should first check out its value. You can learn more about Monero value (AUD, USD, EUR, BTC, etc.) by regularly checking out the price charts online. Keep in mind that just like any other cryptocurrencies, Monero is prone to price fluctuations. During its first few months in the market, Monero's all-time low value was at $0.213 on January 14, 2015. The price has now grown exponentially, with its highest at $495.84 (January 7, 2018).
Unfortunately, Monero value today has dropped by about 58.41%, and fluctuations still occur very frequently. For 2021, its highest price so far was at $283.48 (February 19, 2021). The best practice before deciding to invest in cryptocurrencies like Monero is to always check market fluctuations. See to it that you base your decisions on facts, so that whatever cryptocurrency you decide to mine or invest in, you are fully aware of all the probabilities of your investment.
Where and How to Buy Monero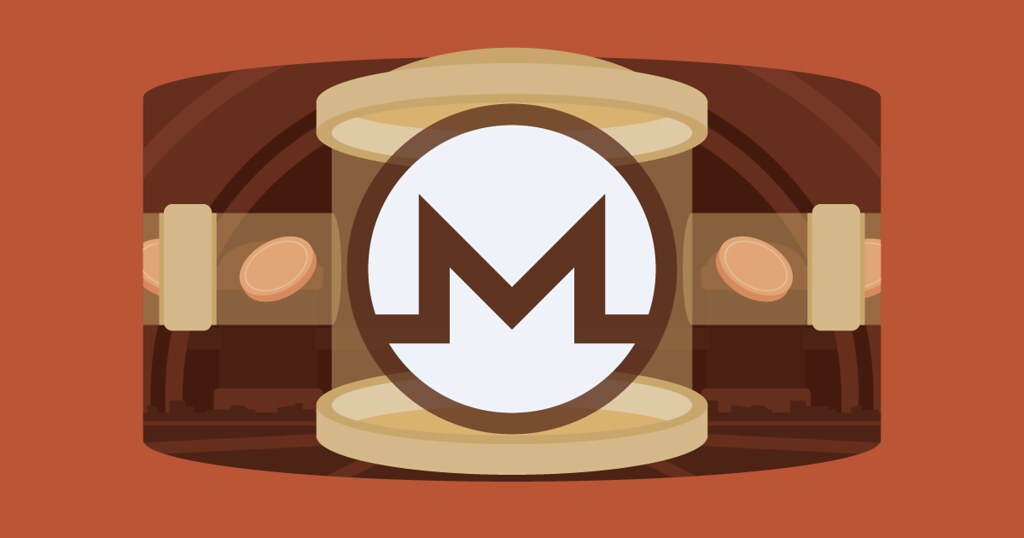 Have you made the decision to buy Monero to start or to add to your current portfolio? If you are planning to buy Monero with Bitcoin, USD, AUD or EUR, you should first know where you can buy it using your preferred currency. Here are some of the top places to exchange or buy Monero from.
1. Kraken
This US-based cryptocurrency exchange has been around since 2011. Kraken offers cryptocurrency exchanges across 177 countries, including the US and offers trades for 40 cryptocurrencies, including Monero. To exchange or buy Monero through Kraken, you should first sign up for an account, have it verified, then deposit crypto or fiat currency which you can use to buy your Monero cryptocurrency.
2. Binance
The world's biggest cryptocurrency exchanger, Binance leads the race when it comes to trading volume. With a trading volume of 28.85 as of February 2021, many cryptocurrency traders worldwide trust Binance. If you want to use this platform to buy XMR Monero, you should first register for a Binance account, verify it, then deposit either Ethereum or Bitcoin cryptocurrency into your account. Once your deposit has been confirmed, you can then use your funds to buy Monero.
3. Swyftx
As one of the most progressive cryptocurrency exchangers in Australia, Swyftx claims to offer better functionality for cryptocurrency exchanges and investments, with zero inflation, real spreads and low fees. To start buying Monero on Swyftx, you will simply need to create an account, verify your identity using email, phone and ID, then be able to send your deposit in AUD or BTC to be able to start trading or buying cryptocurrency.
4. ChangeNow
ChangeNow is a non-custodial cryptocurrency exchange platform that offers instant swap service with no need to create an account. It offers limitless exchange, wherein you can start to trade with as low as $2 worth of your choice of currency and be able to swap with no upper limit to worry about. To be able to exchange or buy Monero through ChangeNow, you can start by choosing the cryptocurrency pairing you would like to use, proceed to the exchange, and receive your Monero afterwards.
5. LocalMonero
Another flexible cryptocurrency exchanger for buying Monero is LocalMonero. They can support a variety of payment methods, such as Paypal, cash by mail, Venmo, credit/debit card or bank transfer, gift cards, BTC and others. With LocalMonero, you are dealing directly with another person. LocalMonero simply escrows the Monero from the seller and once payment from the buyer has been received, LocalMonero will then release the Monero to the buyer. You will first need to register for an account, verify your identity, choose your mode of payment, then start to buy Monero.
6. SwapSpace
SwapSpace, a cryptocurrency exchange aggregator, is another platform that offers instant crypto-to-crypto trade service without the need to create an account. If you want to buy Monero, you can start by simply choosing your choice of cryptocurrency pairing. For example, you will trade BTC with XMR. Simply choose your pairing then type your BTC amount in the 'You send' field, then select XMR on the 'You get' field. Once you have chosen your exchange pairing, you can click on the View offers and SwapSpace will provide you with a list of offers, both fixed and floating exchanges. You can then choose which offer you'd like to go with, then type the recipient's wallet address, transfer your funds by sending your payment to the address that will pop up on your screen, and finally, wait for the exchange to be processed.
Conclusion
Learning about your preferred method to buy Monero or any other cryptocurrencies is a crucial first step. Before you start trading or buy Monero, see to it that you fully understand what you are investing in and are prepared for its outcome. With Monero becoming a preferred cryptocurrency for its higher levels of privacy, you can always learn about how to exchange or buy it by checking out our guides and predictions here at The Top Coins.
Leave a Reply