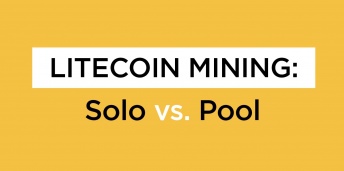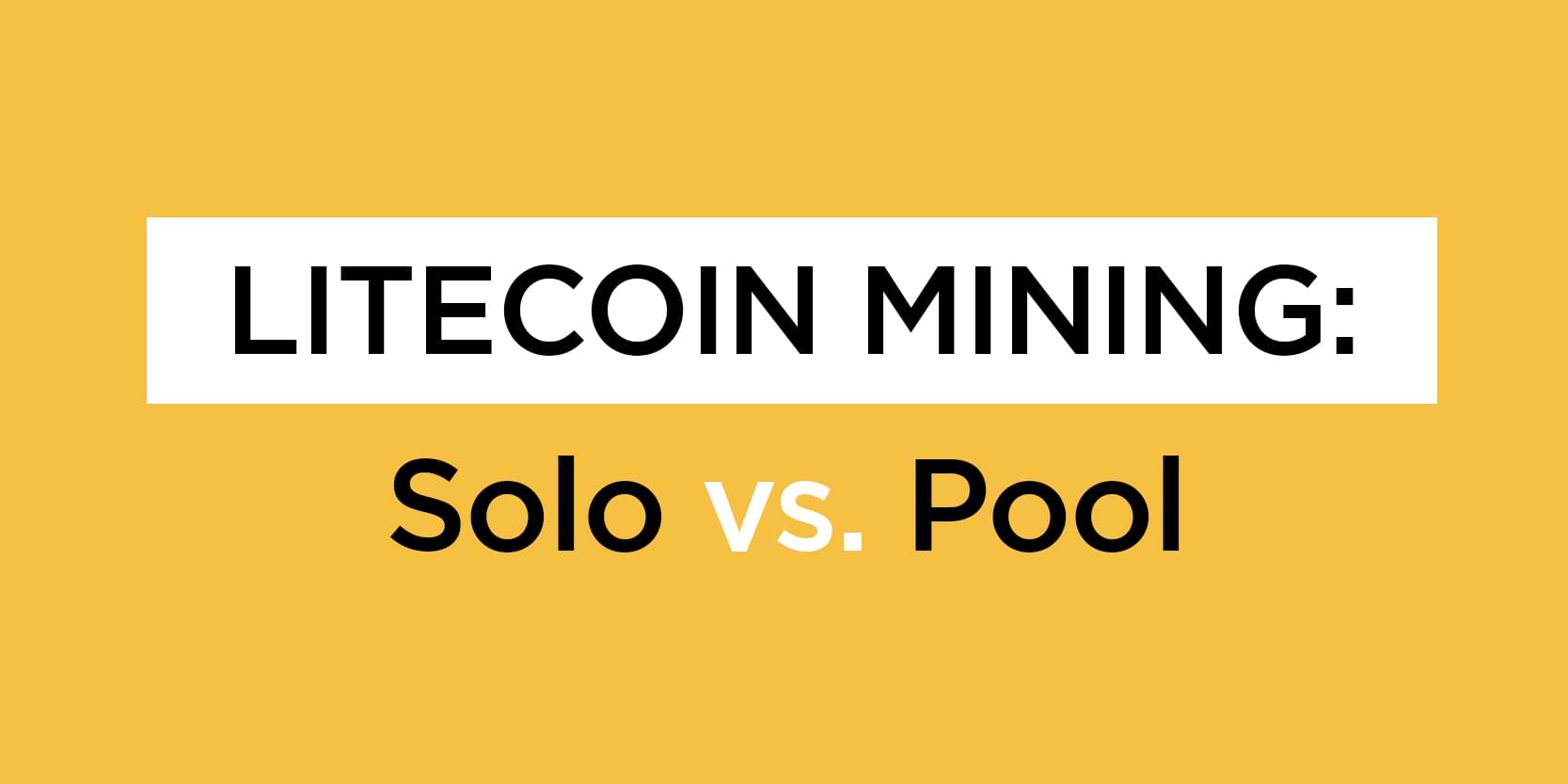 Litecoin Mining: Solo vs. Pool
Reading Time: 7 minutes
Having heard and consequently researched cryptocurrencies, you have decided to opt for Litecoin mining. After all, it is indeed a profitable decision. Perhaps, Bitcoin crypto trading did not prove to be fruitful enough earlier. Despite being certain about this silver crypto, you aren't really sure about which Litecoin mining type to choose – solo or pool.
After it was introduced in October 2011, Litecoin cryptocurrency took the market almost instantly. In 2014 itself, the crypto showed a tremendous market growth of about 400% within one week. This was a ground-breaking record as it beat the ultimate coin – Bitcoin, at the growth game.
While Litecoin excels in multiple aspects, you need to choose between solo and pool. Both of these have their respective benefits along with certain limitations, leaving you in a fix.
Let this blog walk you through Litecoin mining (LTC mining) and its different types to help you pick the best!
What Is Litecoin Mining?
Mining refers to calculating the correct hash from the large pool of data to complete the block. The miner or node that does it first gets the new block worth 12.5 coins. Voila! But it's not that simple.
When it comes to Litecoin, you need to use application-specific integrated circuits (ASICs) as the hardware. Litecoin's founder based it around the Scrypt function instead of the SHA-256 that Bitcoin follows.
You can use various ASICS such as the Antminer L3+ by Bitmain and Apollo LTC Pod. But most of the latest ones are expensive, running at least $2000, and might sell out before you know. On the other hand, the older ones may not be proficient enough to beat the current competition. 
In that case, you might as well choose to mine from a CPU or GPU as these are relatively cost-effective alternatives. However, you are required to pick a software of your choice (ASICS come pre-installed with the software).
Conduct thorough research and choose the software that is easy to use, highly secure, and viable for you.
Why Mine Litecoin?
Now that you are aware of what it is all about, you may still wonder why opt for LTC mining?
Charlie Lee, the computer scientist who created Litecoin, introduced this very currency to overcome the limitations of its counterpart – Bitcoin. As a result, he developed LTC, which:
Processes a block every 2.5 minutes as against 10 minutes of Bitcoin

Uses a Proof-of-Work (PoW) algorithm, which requires more memory

The maximum number of LTC emission is 84 million, while for Bitcoin, it is just 21 million

Has a greater reward of 12.5 coins for every block.
That and multiple other features make Litecoin a more profitable option than Bitcoin and other digital currencies. Despite the numerous benefits, one major limitation that Scrypt has in comparison to SHA-256 is it's not as secure as Bitcoin's function.
All things aside, Litecoin is one of the top 10 cryptocurrencies to invest in right now. Moreover, Litecoin mining is quite profitable, given you have the right set of hardware and software set up. It had a profitability rate of 5.22% in March, and its current price is $178.89/coin.
Check out the future predictions of Litecoin from 2021 to 2025.
| | | |
| --- | --- | --- |
| Year | Mid-Year | Year-End |
| 2021 | $261 | $378 |
| 2022 | $491 | $601 |
| 2023 | $547 | $629 |
| 2024 | $559 | $588 |
| 2025 | $647 | $695 |
                                      Source: Coin Price Forecast
Pool or Solo: How To Mine?
Litecoin mining can prove to be highly profitable, but only if you choose the right equipment (software and hardware) and method. Still, with the ongoing hash rate of around 354.49 TH/s (trillion hash per second), you can undoubtedly expect a rewarding deal.
Compared to Litecoin solo mining, pool mining offers a steadier income and breaks down losses. On the other hand, solo mining allows you to enjoy greater earnings whenever you earn, along with no transaction fees.
Let us take a deeper look at each of the ways.
Solo Mining
Solo mining refers to calculating and finding the correct hash to win the block all by yourself. It requires you to purchase all the equipment, including hardware and software, and conduct the processing independently. That being said, you will also get to keep the entire profit to yourself. Sounds interesting, doesn't it?
Pros
Does not face the risks of outages

Free from any fees

One miner gets the entire earning amount
Cons
The income is not steady

Setup can be expensive
Note: You can only enjoy a hefty sum of earnings if you have multiple efficient ASICS. Using the CPU or GPU offer minimal chances of earning coins.
Pool Mining
Does solo mining seem a little too expensive? You can easily join one of the multiple Litecoin mining pools out there. These are groups of miners like you who share the equipment, responsibilities, and losses resulting from LTC mining. Sounds worthwhile?
Check out the list of potential benefits and limitations of Litecoin pool mining.
Pros
Lesser equipment and set up cost

Consistent earnings over the long run

Losses are split between multiple miners

Income is relatively higher than solo mining
Cons
There is a specified pool joining fee (sometimes)

You cannot enjoy the profits all by yourself

Might face outage interruptions
Some of the more prominent Litecoin mining pools include Antpool and Litecoinpool, among others. Choose wisely!
Conclusion
Did you know Litecoin exhibited a growth of 600% in 2019? Well, it also hit its all-time high in May 2021, reaching a whopping $384.67. Impressive, right?
Well, it is projected to increase even more in the coming years, reaching $695 by 2025!
From online trading platforms to several national exchanges, you can trade Litecoin on multiple platforms. However, what you need to ensure is picking the method that suits you and starting slow. Irrespective of whether you choose solo or pool, consider the risks, software, and hardware options thoroughly to ace the Litecoin mining game.
Leave a Reply