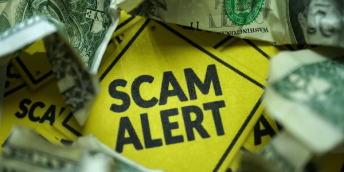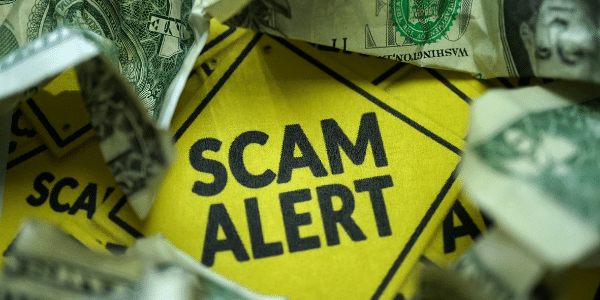 6 Cryptocurrency Scams and How to Avoid Them
Reading Time: 6 minutes
Reading Time: 4 minutes
Cryptocurrency is on the rise–there is no denying that. By 2030, Bitcoin will be worth almost $400,000. Even mainstream companies like Paypal want in on the share of the profit. With the surge of interest comes an influx of newcomers, who, against the practical advice of professional cryptocurrency traders and owners, might fall victim to malicious cryptocurrency scams waiting to prey on their naivete. 
Regardless of how long you have been into crypto, cryptocurrency fraud and cryptocurrency trader scams are a perpetual threat. After all, the only thing worse than losing your hard-earned coins is losing it to a scammer.
Common Cryptocurrency Scams
1. Fake Wallet Scam
Fake wallet apps and sites are some of the most ubiquitous cryptocurrency scams out there. People sign up for these wallets and deposit coins that they will never get to access again. Fake wallets are prevalent–they even appear on Google searches. To avoid falling victim to this crypto scam, make sure to get wallets only from official sites. For instance, if you're interested in using the Exodus wallet, make it a point to download it from the official webpage and not a third-party distribution site. Still deciding which wallet is best? Refer only to lists and articles from trustworthy review sites.  
2. Fake Exchanges Scam
Nothing good ever comes easy, and fake exchanges scams are an example of this. This scam features an exchange that promises high returns, only for it to disappear after a few months, along with the entirety of the funds in its holdings. Whether you're a new or seasoned crypto trader, make it a point to only transact in reputable exchanges, which industry specialists have verified. 
Now here's a big question–is cryptocurrency legal in your country? If it isn't,  it may be best to lie low as it would be almost impossible to find a legal exchange that can guarantee you transaction safety. 
3. ICO Scams
Cryptocurrency is, at its core, a place of endless innovation. While hosting an Initial Coin Offering (ICO) is one of the most effective ways for entrepreneurs to raise capital for their cutting-edge projects, on the flip side, it's also a convenient avenue for cryptocurrency frauds to let loose and scam investors. 
By creating a seemingly-legitimate website that looks like an actual ICO, scammers can trick people into depositing coins. Sometimes, as is in the case of Centra Tech Inc., fake coins and ICO scams can be so intricate that they involve celebrities, a phoney team, and an imaginary product. When investing, remember: the key is the whitepaper. Read, analyze, and research.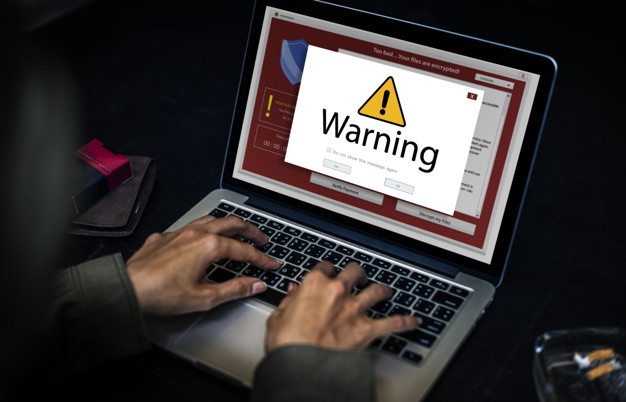 4. Phishing Scams
Phishing has probably existed for as long as the internet's been around. In cryptocurrency, phishing takes the form of emails and fake websites. To dodge this bullet, don't trust emails that ask for private information, never install software from untrusted sources, and always check for HTTPS. This advice sounds like a no-brainer, but remember: scammers are getting more and more sophisticated–fake coins, emails, and websites can look exactly like the real thing. 
5. Cryptocurrency Ponzi Schemes
Cryptocurrency Ponzi schemes are just like the offline ones–offering people high returns for deposits. The story goes like this: the more you deposit, the more they claim you'll earn. People receive commissions from recruiting or selling to others–like a classic multi-level marketing scheme. OneCoin is probably one of the most high-profile examples of such cryptocurrency ponzi scams. To avoid, simply be a good crypto trader and don't participate! 
Yes, social media is a great place to learn more about cryptocurrency and stay up-to-date with the latest cryptocurrency trends, but it's also a hotbed for cryptocurrency fraud to coexist with scammers. Scammers have hijacked well-known channels, such as SpaceX and FrontpageTech, and promoted Bitcoin scams in the form of giveaways. It's best to steer clear of these giveaways, regardless of who's broadcasting it, as you never know when a hacker from the dark web has taken hold of your favourite crypto trader's socials. And while you're at it, do your part and report a Bitcoin scammer when you catch one red-handed! 
Cryptocurrency Scams: Spotting the Red Flags
Frauds who specialize in cryptocurrency scams are cunning, but it's possible to always be one step ahead. Some of the most common flags that cryptocurrency owners and traders need to look out for are sites/exchanges that:
Offer temptingly high returns,

Have scam reports in forums,

Offer incentives for inviting new users, and

Are asking for private keys and personal information.
Remember the golden rule: if it's too good to be true, it probably is. Protect yourself, and protect the community by reporting Bitcoin scams, fake coins, and malicious sites and companies.
Have you, or anyone you know, been a victim of cryptocurrency scams? Share your experiences in the comments section below.
To track your chosen crypto's price, click here and use our crypto price tracker.
Leave a Reply