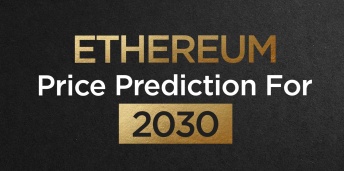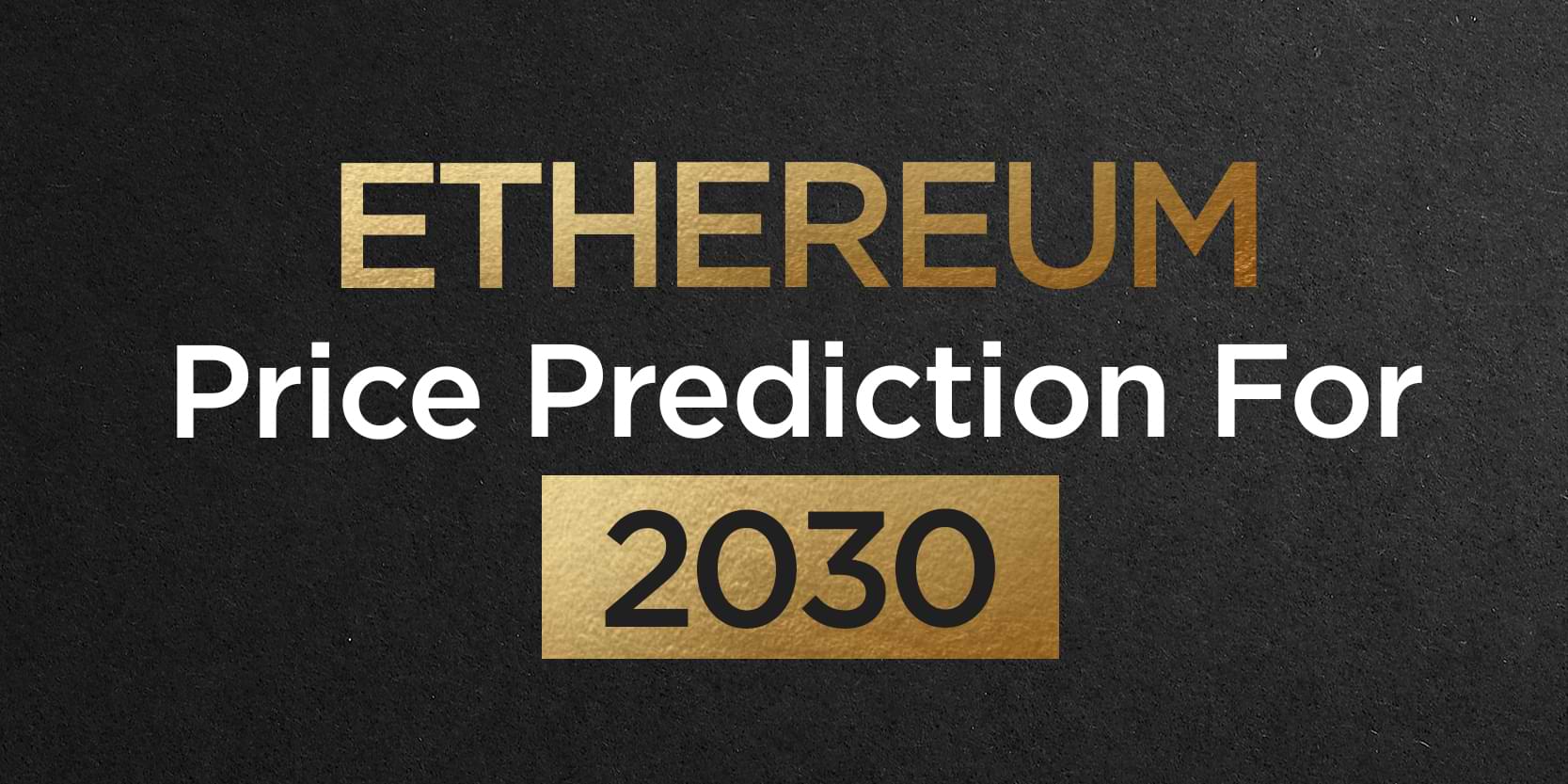 Ethereum Price Prediction For 2030
Reading Time: 7 minutes
It's difficult to ignore Ethereum's recent market hit, where prices took an unexpected upward turn after three years at the bottom of the graphs. In the past year, the blockchain's native ETH coin has gained over 2,080%, boasting an all-time high of $4,145 from its initial $188 low. Ethereum's has always been the leading altcoin, consistently maintaining its spot in #2—second only to Bitcoin. 
But a recent string of positive mainstream feedback—from announcements of Ethereum 2.0 to the explosive popularity of NFTs—has brought institutional interest to ETH. Just two months ago, the coin was at $1,800. Now over two times greater at $4,000 per ETH, and still going up, and with so many exciting things in store for the blockchain, there's a lot early investors and newcomers can look forward to in the long term. 
Ethereum: Then And Now 
A group of developers released Ethereum in 2015, but it's often associated with Vitalik Buterin, the primary brain behind the blockchain's ambitious project to decentralise the internet. Unlike its predecessor, Bitcoin currency, Ethereum has always aimed to be more than just a peer-to-peer transaction network. 
At its core, the blockchain offers a platform that empowers developers to create decentralised applications (dApps), which have been strongly attributed to progressing the decentralised finance sector. It does so through smart contracts, a function that enables programmers to write "if-then" actions, wherein action A may automatically trigger action B. 
This technology has plenty of real-world uses and applications, including minting other tokens through the ERC-20 standard, opening doors for EOS and other altcoins to gain leverage through this parent platform. It's also the software behind non-fungible tokens (NFTs), which have been making waves in the digital art community through non-replicable virtual file ownership. 
From its inception, Etheruem has shown the world that it's a robust and highly useful platform beyond the cryptocurrency sphere. As the pioneer for blockchain-based innovations, it lived in Bitcoin's shadow until recently, when institutional investors have started taking notice and are likely causing ETH to surge in value. 
Is it Worth Investing in Ethereum? 
Out of all altcoins, the future of Ethereum is one of the brightest because of the network's useability outside of peer-to-peer transactions. It's safe to say that the blockchain had something to do with plenty of decentralised innovations over the past six years. And because ETH powers all Ethereum-based transactions and use cases, the coin will remain useful even if its value decreases. 
As a result, Ethereum was generally seen as a safe investment and was the top altcoin of choice for investors who wanted to diversify their portfolio with the most straightforward option beyond Bitcoin. However, now that ETH has rallied to new heights, some are wary that it may become the next BTC—relevant today and on the verge of collapse in a few weeks. So while ETH is still a safer investment compared to highly speculative altcoins, we highly advise trading with caution. 
Past Ethereum Predictions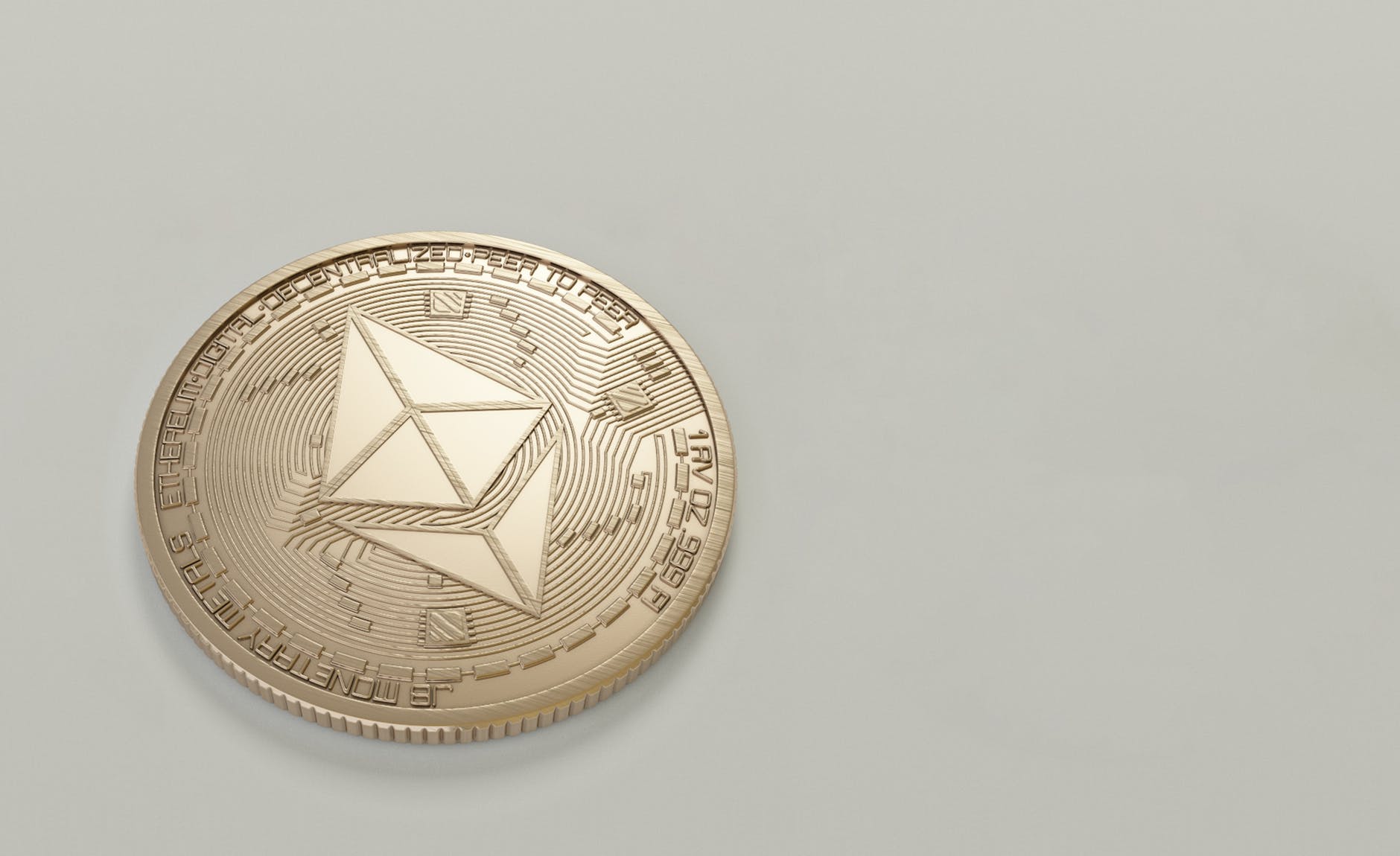 In 2020, TradingBeasts predicted that Ethereum could close at a maximum of $1,426.24 by the end of 2021—a forecast that was realised ten months too early, as ETH was able to spike beyond this value by February. Since the coin's recent rally, TradingBeasts has adjusted its prediction to a maximum of $4,385.46 by the end of the year. This value aligns with the site's generally conservative predictions. 
Meanwhile, Longforecast believed that ETH would end the year at $2,584 and will reach the $3,000 milestone in a bullish run in 2022. However, that forecast has, once again, been debunked by the coin's $4,000 breakthrough this past weekend. It was $3,000 just a week ago. Longforecast has since adjusted its predictions, citing a massive $6,935 to $8,045 close by June of 2021. 
Until recently, most economists wrote conservative forecasts for Ethereum. But now that the coin has gained mainstream interest, it's expected to grow on a much larger scale. No more hundred dollar-a-year forecasts—the next few months and years are expected to be extremely bullish if all goes well. 
Ethereum's Recent Price Performance
Since the start of 2020, Ethereum has been on a consistent upward trend, opening the year at $740 and now boasting a $4,100 price tag. From January to the end of March, ETH stayed within the $1,000 range, breaking through $2,000 in April before quickly taking off to $3,000 in May. In the past week, the coin grew by another $1,000—thanks to institutional interest pouring in. The current scenario reflects Bitcoin's success earlier this year when Tesla's support poured thousands in gains for lucky early investors. While the BTC hype has quieted down with crypto regulations forcing some investors to pull out of the industry, the coin still trades within the $55,000 to $60,000 range—a scenario unlike the massive deflation in 2017. 
Analysis of Ethereum Experts 
Amid ETH's recent string of successes, experts are bullish about the coin's growth over the next few years, especially as the Ethereum 2.0 upgrade continues to bring in waves of excitement. In particular, Coin Price Forecast expects a year-end close of $12,000 in 2021. If the same incremental pattern were to follow over the next five years, they see a $41,000 close in 2025 and up to $76,800 in 2030. 
Meanwhile, PrimeXBT predicts even more massive gains. By analysing ETH's historical graphs, they predict that the coin can rise to up to $22,000 by the end of the year. Fast forward to 2025, and they forecast a $70,000 max if ETH continues on the same bullish trend. However, in the worst-case scenario, experts also believe that ETH could close to as low as $3,500 in four years. 
Common bullish indicators show that Ethereum isn't about to lose its lustre anytime soon. However, it's challenging to predict where the coin would go beyond this year, as factors such as government regulations and blockchain adoption will inevitably face the market in the near future. These can cause a parabolic turn of events—whether for better or for worse. 
Leave a Reply