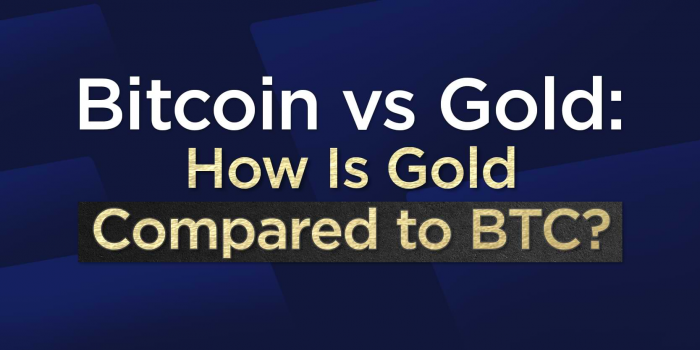 Bitcoin Vs. Gold: How Is Gold Compared to BTC?
Bitcoin has been a financial asset for some time now, and many people are wondering about its value. Some have even started to ask if it will replace gold as a form of currency. Old is an old-fashioned investment that dates back thousands of years. It also happens to be one of the best forms of protection against inflation, given its stable value. 
In this blog post, we will compare gold vs bitcoin. Where should you invest? Bitcoin or gold? Read on below to find out! 
Difference Between Bitcoin and Gold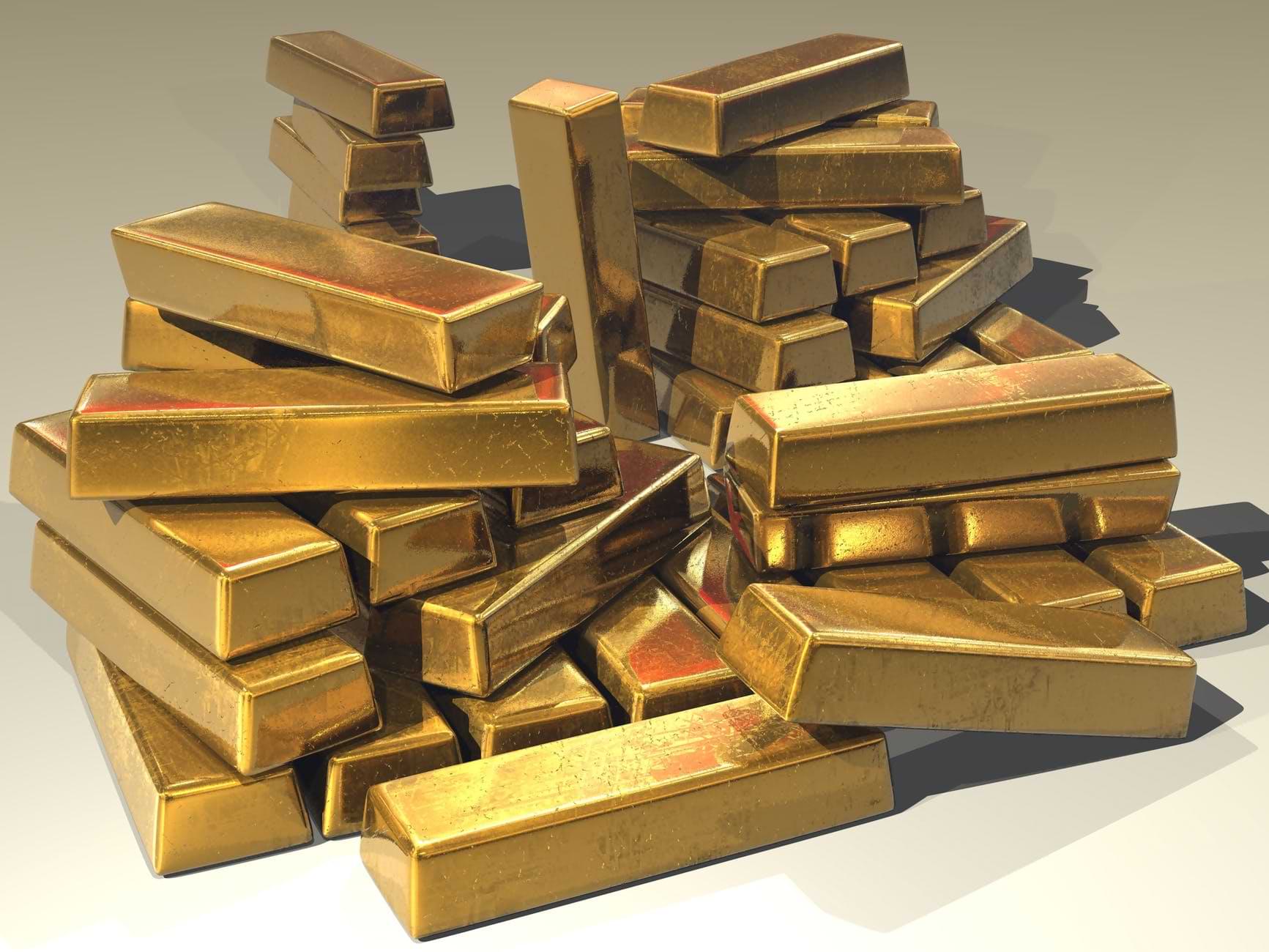 In 2020, people were flocking to Bitcoin in droves due to economic threats and personal perspectives about banks. Experts say that economies across the world could soon be facing a recession, which is why many are turning to cryptocurrency as an alternative way of saving themselves from financial ruin. Hence the thought, could Bitcoin surpass gold?
Overview of Bitcoin 
Bitcoin currency is the most famous and most prominent cryptocurrency in the world today. It is an online currency and payment system created in 2009 by Satoshi Nakamoto.
Bitcoin is the most popular cryptocurrency in circulation. This type of currency exists only on a digital level, as balances are kept on public ledgers and verified by large amounts of computing power. 
Bitcoin has no physical form because it's not backed or issued by any banks or governments. Instead, its value comes from being traded for goods and services worldwide as stocks do with traditional currencies such as USD.  Many cryptocurrency investors have relied upon the use of this new global currency. 
Bitcoin is an intangible form of currency that can be used to purchase goods and services. Retailers may post signs promoting the use of Bitcoin, where customers would pay with their smartphones or from an app on their computer. The retailer will then convert bitcoin into its local fiat currency for deposit in their bank account. 
The transaction leaves no traceable data behind as it flows between two parties, making it ideal for privacy advocates wary of government surveillance tactics. 
Overview of Gold 
Gold has been used as a form of currency across the world in the past and is currently valued at $1,780.00 per ounce. Despite its long history, gold prices have significantly fluctuated over time due to inflationary pressures from governments printing more money than they can account for.
Many currencies around the world are pegged to gold prices, as they are considered stable and secure. Countries such as the U.S., which is currently printing more money than it can account for, have a gold reserve of 8000 metric tons, which pales compared to physical resources held by other countries.
Gold trading is a risk-filled yet lucrative venture for those who make wise decisions. With gold futures and exchange-traded funds (ETFs) being the most popular forms of speculation in this market sector, it can be said that with these investment choices. You have to know exactly what type of trader you are: long or short term; bull or bearish on the price movement.
Gold trading is an old and popular method for hedging oneself against more volatile assets such as Bitcoin. Though its price fluctuates just like any other asset's does when supply or demand changes happen in response to outside events, gold remains a great choice because of how rare it is. It can be profitable if you have the time, patience, attention to detail to do well with this investment strategy.
Bitcoin vs Gold: Is BTC a Digital Gold?
Bitcoin and gold have been used as a store of value in various cultures for centuries. However, since cryptocurrency investors consider BTC as digital gold, more debates around gold vs. Bitcoin arise.
Bitcoin vs Gold Value 
Fundamental economic value is subjective. While gold vs. Bitcoin differs in value, both remain to be profitable. Gold has had industrial use for years and can be said to have 'intrinsic value' in that scenario. At the same time, Bitcoin does not currently offer any such utility, meaning it cannot yet be regarded as having intrinsic worth. However, internet users tend to consider Bitcoin as digital gold.
Bitcoin vs Gold Price
The price of gold and Bitcoin fluctuates almost every day. Some days the price goes up. Other days it drops down. Gold is still a tradable commodity, with its value being determined on the open market. To better understand Bitcoin, here are some Bitcoin FAQs. 
The current value of gold as of August 2021 is $1,780.00 per ounce. Bitcoin, on the one hand, is around $46,872.32. 
Bitcoin vs Gold Chart
Gold and Bitcoin both change in value. The most important thing regarding the price of gold is that it has been on a downtrend since its high in 2012. The price of gold hit its lowest in December 2016 at $1060. However, since 2019, the gold has slowly recovered. In fact, it reached around $1900 per ounce in August 2020.
In 2013, the backwardation of gold's futures price in COMEX was quite significant, and it decreased the interest in Bitcoin also had a significant downtrend in 2014 but has recovered well since January 2015. The price of 1 BTC reached $313. However, as BTC becomes more popular, its price continues to rise exponentially. It reached its all-time high in April 2021 at around $65,000. 
When comparing gold vs. Bitcoin in terms of volatility, BTC has more extreme price fluctuations. 
Advantage Of Investing In Bitcoin
Investing in Bitcoin can be a great way to diversify your portfolio and get exposure to another digital currency. Bitcoin's high liquidity makes it an excellent investment vessel if you're looking for short-term profit, while its long-term potential is since there's no other cryptocurrency like it on the market right now.
Furthermore, the thriving community and internet culture of Bitcoin is one advantage to invest. It proves that more and more cryptocurrency investors support Bitcoin as time goes by. The open digital economy is one particularly interesting aspect of Bitcoin. The centralized digital assets an investor has when is one reason why cryptocurrency users hold their coins up until now.
Trading Bitcoin is quick and easy. The blockchain is a revolutionary way to conduct transactions from anywhere in the world. It's fast and safe because it can't be falsified or duplicated. Every blockchain transaction remains anonymous until it reaches its final destination address.
Bitcoin has done more than just make money accessible to the masses. It allowed anyone with a connection and an internet-capable device, like smartphones or tablets, the ability to take part in cryptocurrency exchange.
Entrepreneurs Perspective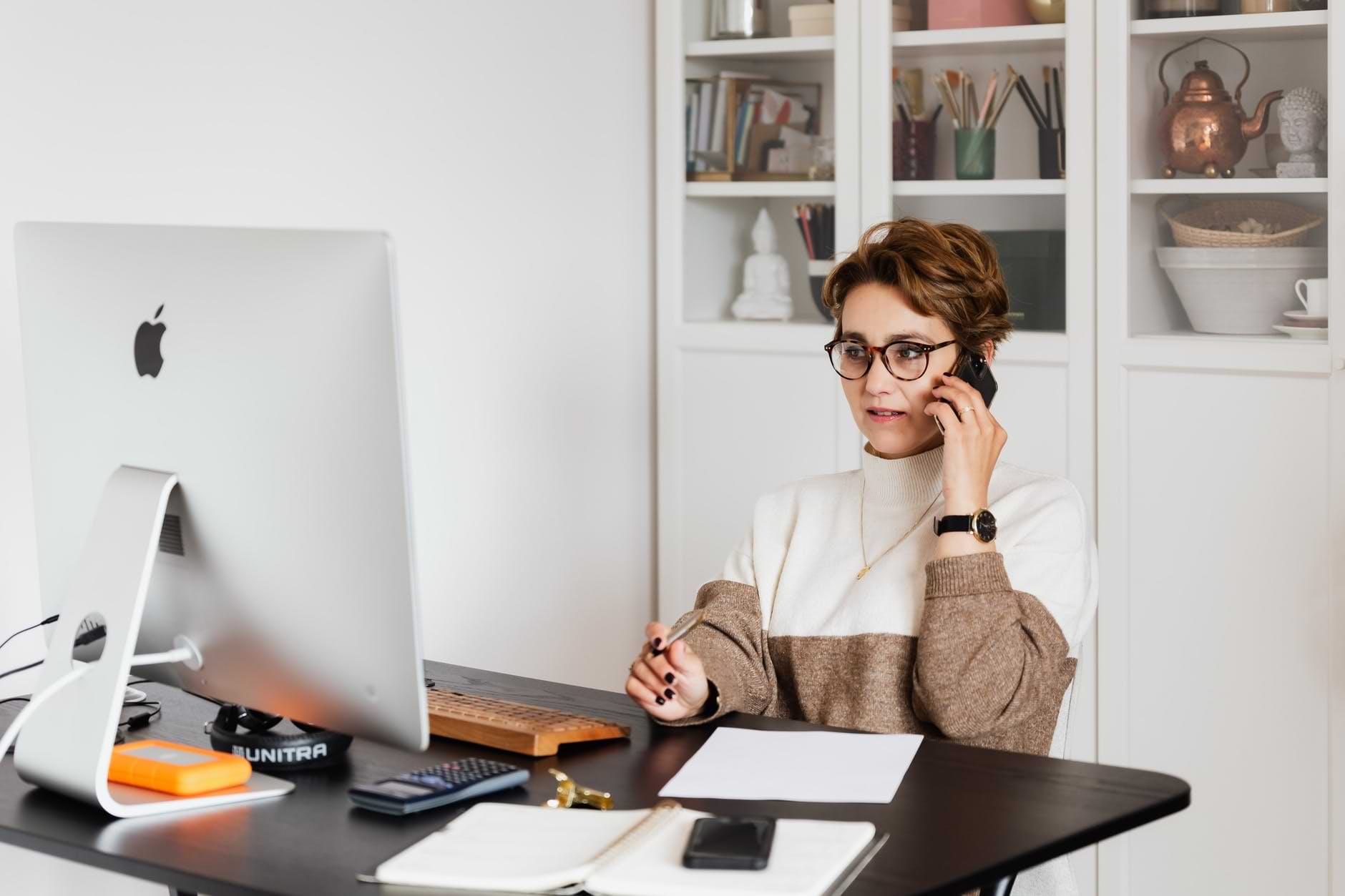 According to Troy Osinoff, the decentralized nature of the blockchain ledger has propelled Bitcoin to new heights in recent years. The potential for this system is not lost on many as global economies continue to grow more interconnected and distributed. 
As with any technology that changes how we do things, there are still many unknowns about what will happen once these systems go mainstream - but one thing's certain: it's going to change everything.
As the majority of our lives are digitized, people have turned to Bitcoin and other cryptocurrencies as a means for storing their wealth. People now place their trust in decentralized networks rather than centralized ones that can be easily hacked and compromised due to political and economic uncertainty. 
As more blockchain-oriented startups come into existence, these global financial markets will need to provide solutions tailored towards this new financial system to protect financial privacy and maintain economic functions.
Final Thoughts
Bitcoin vs. gold are both valuable investments that have their advantages. Gold has long been a hedge against inflation, but as Bitcoin continues to grow and gain popularity in the digital world, it's worth considering whether gold still holds its place. The future of both is uncertain, but if you're interested, you should invest your money into either one for stability or speculation purposes; now might be an excellent time.
Leave a Reply