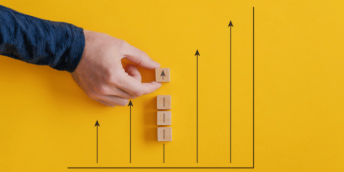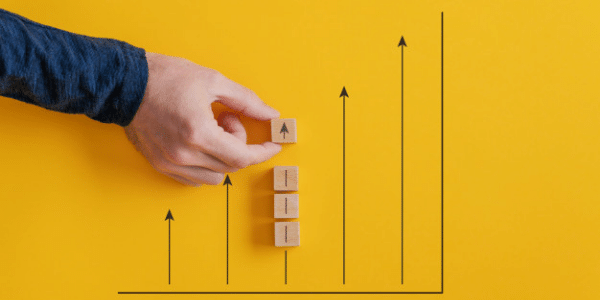 Best Time to Invest in Cryptocurrencies
Reading Time: 6 minutes
The latest saga in the Bitcoin evolution may have you thinking: is now a good time to buy Bitcoin? There's no doubt that the coin's recent rally of successes has brought all eyes to the crypto market–and now everyone's looking into how to invest in cryptocurrency. The Bitcoin price surge in Q4 has only fueled 2021, recently breaking the $51,000 mark (updated February 19, 2021) and making waves in the financial sector. 
But before deciding to invest in cryptocurrency, it's important to get familiar with the basics–one of the most essential being timing. Timing your investment right will give you a massive opportunity to purchase coins at their lowest price so you can reap the highest profits. 
When to Buy Bitcoin and Other Cryptocurrency?
Cryptocurrency trading and buying is all about timing. Many cryptocurrencies, including Bitcoin, can be quite volatile and may fluctuate in value rapidly. So if you invest at an unfavourable time, the chances are that the altcoin or Bitcoin price will continue on a downward trend and may not spike again for some time. Because of this, many cryptocurrency investors choose a particular time to initiate and close trades. 
There are plenty of ways to determine when to buy Bitcoin and other coins on the market, such as Ethereum and Ripple. One, if you have prior investment experience, you may be familiar with making decisions based on historical data. You can check out cryptocurrency charting platforms to get a good idea of how a coin has performed over the years and decide on timing based on your findings. However, do note that because crypto is a lot more volatile and unpredictable than traditional assets, such as stocks and Forex, you will need supplementary information to guide you. 
Two, the latest news is your best friend. Cryptocurrency gains value with the public's interest. So when a major Fortune 500 company announces that they're on board the crypto bandwagon, it's a sign to buy Bitcoin now–and fast–as prices can inflate within a few hours. It's also important to look at expert forecasts, from the Bitcoin price prediction to the XRP price prediction and analyses for other coins on the market. It'll help you decide which cryptocurrency investment aligns best with your goals and preferences. 
Is Now a Good Time to Buy Bitcoin?
This year, 2020, is arguably the best time to invest in crypto. It's not just because it's becoming easier to trade with all the free, reliable wallets and exchanges that support thousands of cryptocurrency. But it's also because the market is currently on one of its most successful bull runs yet. The Bitcoin price breached $29,000 at the end of the year. And in Q1 of 2021, the Bitcoin price has skyrocketed to over $51,000 (updated February 19, 2021). Altcoins, such as ETH and DASH, rode along with the bearish market, now practically double what they were just a couple of months ago. 
Due to this overwhelming success, the Bitcoin price prediction for the end of the year is an optimistic $100,000. Even sources like the Crypto Research Report believe that the coin can spike to over $400,000 by 2030–an already conservative prediction amidst economists who forecast a $650,000 value in the next five years. 
While Q1 of 2020 saw massive dips in cryptocurrency prices due to panic selling amid the initial COVID-19-induced lockdowns, the market made a huge comeback in Q4 and is still lavishing in its successful high. As a result, the investment dilemma is no longer "will Bitcoin go up," but rather "how much higher will Bitcoin go." The same goes for altcoins, such as Ethereum, and stablecoins like TPR. The greater the interest for cryptocurrency, the higher the market volume will be, and the better coins will fare.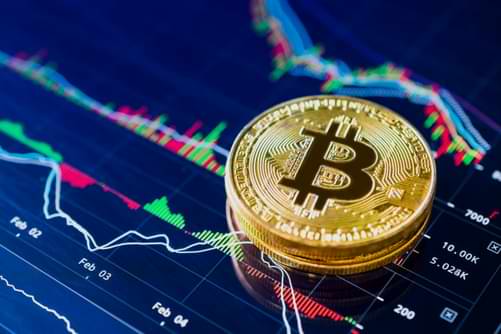 Now, what makes this year different than last?
Currently, people are out of work. Due to COVID, people are now looking for a new way to make money from the safety of their home, and while stocks were once the preferred option. It can be challenging to get into as the top stock market investors do not tend to share their secrets. However, cryptocurrency investors are much more inclined to help those who are new to the art of buying and selling cryptocurrency. Many of the top investors have various videos and blogs that walk people through the processes of crypto. They also answer all the hard questions that some beginners have.
2020 has been a great year for crypto. Not only have more people started to get interested in crypto, but also we just had the Bitcoin halving event which takes place every 4 years. This means the price of Bitcoin did go up this year. The next halving event will be in 2024 where the price is predicted to go up again. So, investing in Bitcoin now is something the experts are recommending.
Interesting information
The Bitcoin halving event makes it harder for miners to get Bitcoins.
Bitcoin is sitting around $15,000 USD at the time of writing.
Stock values are linked to outside factors while cryptocurrencies are reliant on themselves.
Cryptocurrency is easier than ever to get into with so many resources available to beginners.
You want to learn more? Check out this video from The Top Coins Youtube:
Leave a Reply