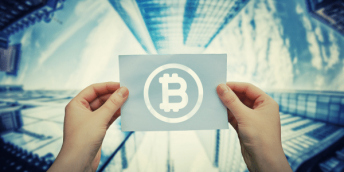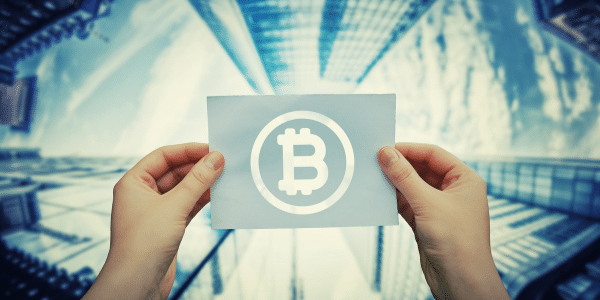 5 Best Places to Buy Bitcoin (BTC) In 2020
Reading Time: 7 minutes
Bitcoin is the first blockchain-backed cryptocurrency that launched in 2009. The Bitcoin Evolution spearheaded the existence of similar currencies––called altcoins––that hold a store of value through consensus. Despite there being thousands of altcoins on the market, BTC always stayed on top with the largest market share and highest value. In mid-March of 2021, the Bitcoin price rallied to an all-time high of $60,743 before settling to $55,000 at the time of writing. 
It's not rare for new investors to set their sights upon Bitcoin, which has the most mainstream recognition among cryptocurrencies. Navigating through this ecosystem can be challenging for newcomers, but we're here to help with a list of the best places to buy Bitcoin, plus tips on how to buy Bitcoin safely.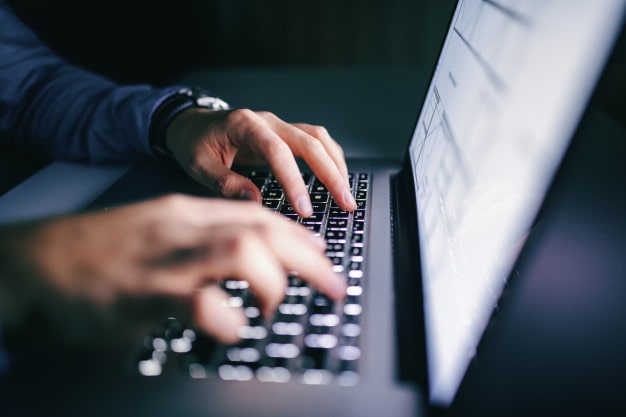 Where to Buy Bitcoin Online? 
You can buy cryptocurrency, such as Bitcoin, online through dedicated platforms known as exchanges. These are essentially Bitcoin trading platforms where you can buy, sell, and trade coins. It allows anyone buying Bitcoin to pay through credit card, bank account, and occasionally Paypal, so you don't have to obtain crypto through alternative means––even if you're a first-time investor. Alternatively, you can also purchase BTC with other tokens, such as ETH, XRP, and more. 
Best Bitcoin Exchanges
Some of the best places to buy Bitcoin online include:  
Coinbase 

Coinbase Pro 

Cash App

BuyBitcoin

CoinSpot
1. Coinbase 
Coinbase is one of the most trusted cryptocurrency exchanges online, with over 35 million users who rely on its robust platform. It enables anyone to buy, sell, and trade coins while offering an in-house cryptocurrency wallet––so you don't have to leave the platform for all your trading concerns! 
Coinbase is available in over 100 countries, with limited functions depending on your location. It's a great all-in-one website for beginner and veteran traders! 
2. Coinbase Pro 
Coinbase Pro is a step up its entry-level platform, with a professional user interface and high-level functions––perfect for seasoned investors. It was specifically made for active traders who trade cryptocurrency daily. You can enjoy lower transaction fees and cryptocurrency insurance protection of up to $250,000. 
However, note that Coinbase Pro has no mobile app, so you can't monitor your trades on the go. It's also not a beginner-friendly platform, so you may want to try the beginner Coinbase first before exploring higher grounds. 
3. Cash App (VPN Required)(Available on IOS and Android devices)
Cash App is a popular instant money transfer application in the US and the UK. Think of it as a faster and more user-friendly version of Paypal. Beyond fiat transfers, however, Cash App allows you to purchase Bitcoin directly from your balance. You'll also receive a free VISA debit card to spend BTC on purchases. It's a super-convenient way to get into cryptocurrency, especially if you're still on the fence about really committing to a big exchange. 
While Cash App isn't officially available in Australia, you can circumvent this issue using a VPN to access the platform. It's one of the fastest ways to buy Bitcoin!
4. BuyBitcoin
BuyBitcoin is an Australian exchange that offers one of the most trusted and reliable platforms for local Bitcoin purchases. Unlike other exchanges, they don't charge transaction fees and, instead, allow you to provide any wallet address to transfer your purchases to. The only caveat to this platform is that they take a 3.9% commission, plus a surcharge depending on your payment method. View their fees table to better understand how much you approximately have to pay for a specific purchase. 
BuyBitcoin allows you to buy and sell BTC and buy Ether but currently doesn't support other altcoins. They also offer investment services––though for niche circumstances. 
5. CoinSpot
CoinSpot has been around since 2013 and has since become a favorite among Australian investors. It's a trusted exchange with super-fast trades and a high level of security. It supports over 270 coins, so you have plenty of options apart from BTC. CoinSpot also offers a cryptocurrency wallet for free, with some of the fastest AUD withdrawals on the market. 
A big upside to CoinSpot is that it's fully supported in Australia, which means that you can enjoy the full array of functions and don't have to use a VPN! 
Which Cryptocurrency Exchange is Best For You? 
While the five above are some no-brainer options if you're looking into where to buy cryptocurrency, there are more exchanges on the market. Choosing the perfect platform for you all boils down to personal preference. As most exchanges are free-to-use, you can give each one a try until you find your favorite! 
But beware––the internet is full of scams, so tread carefully and only consider trusted websites with positive feedback. 
How to Buy Bitcoin? 
Step 1: Get a Bitcoin wallet––free to use options include Coinbase and Exodus. 

Step 2: Go to a cryptocurrency exchange, such as Coinbase or CoinSpot. 

Step 3: Purchase Bitcoin with a credit card, bank account, or exchange other tokens for BTC. 

Step 4: The BTC should reflect in your account within minutes! 
And as a newcomer to cryptocurrency investments, it's important to understand that any investment you make inherently comes with risks. Take the time to look into Bitcoin and other altcoins, and adequately prepare yourself before taking the plunge. There's no harm in playing it safe while you're still new to cryptocurrency! 
Stay on top of the latest movements in cryptocurrency prices by utilizing the tracker on our main page. 
Leave a Reply