Home
>
Latest News
>
The Bitcoin Evolution - or should it be - The Lack of Evolution...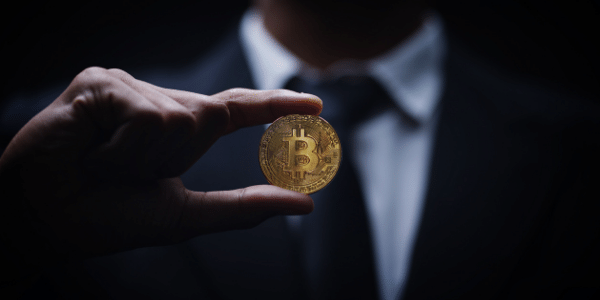 The Bitcoin Evolution - or should it be - The Lack of Evolution...
Reading Time: 4 minutes
As Elon Musk's company, Tesla, buys $1.5 Billion in Bitcoin and teases that the company may soon start accepting the coin for payment, one has to wonder why isn't Tesla accepting the coin already?
Is this merely a result of the only recent bullish Bitcoin price, or is it the lack of concrete Bitcoin evolution that's about to be radically exposed? 
With respect to accepting Bitcoin for payment...
Could it be that it takes time to consider and implement? One could imagine that there would have been plenty of time taken and much calculation considered before the $1.5B purchase pushed through. 
Discussions surrounding the acceptance of Bitcoin for payment could have been done at the same time. 
For those that are bullish for this new era of Bitcoin evolution, it's important to know that there may be a blind-eye approach to the reality of Bitcoin's capacity to evolve to a viable digital currency. This is not to dismiss its identity as a store of value. But the current Bitcoin price is what drives this idea–it has simply become an investment asset. 
The suggestion that Tesla would accept Bitcoin for payment poses an increasingly important question...
...Can Bitcoin make it as a currency?
...It started as a currency.
...Didn't it fail to perform well as a currency?
1) To slow to transact - the Bitcoin transaction speed has fallen behind the times. Ten minutes is the norm for a single Bitcoin transaction. 
*For perspective - Visa can handle over 65,000 transactions per second. 
*The Lightning Network has been proposed as a solution to the Bitcoin transaction speed issue, but for years, it hasn't manifested into much more than potential for the future.
2) Too expensive per transaction.
3) Too volatile.
The Bitcoin price is rising, but not without tremendous volatility. 
As a company...
Would Tesla really tolerate the slow Bitcoin transaction speed and Bitcoin price volatility?
And perhaps more importantly...
- Could the average business tolerate it?
The latest Bitcoin evolution does bring up many important questions–and even opportunities. 
-- If indeed Bitcoin will struggle as a currency (as it always has and is likely to continue)
-- If indeed, Bitcoin experiences increasing popularity (as it always has and is likely to continue) 
-- More and more businesses are likely to consider–and even try–transacting with Bitcoin, only to be disappointed (as so many businesses were in 2017).
And this will lead to businesses and customers seeking a transactive coin that isn't slow and expensive and volatile. 
There is merit to the Bitcoin naysayers who are now revealing this weakness.
Professor of Economics, Nouriel Rubini, was recently quoted...
"Unlike other assets like stock, gold or real estate, bitcoin fails to achieve its fundamental value proposition as a payments system."
Likewise, Andrew Bailey, Governor of the Bank of England recently said...
"Have we landed on what I would call the design, governance and arrangements for what I might call a lasting digital currency? No, I don't think we're there yet, honestly. I don't think cryptocurrencies as originally formulated are it." 
And here lies the opportunity...
- Will Tesla adopt Crypto?
Yes - DONE.
- Will Tesla actually transact with Bitcoin for payment?
Doubtful.
- Will a new coin emerge to meet the requirements to become a viable, transactional currency?
VERY Likely.
- What coin or coins shall do so?
One to watch is...
Leave a Reply
Fresh Content
Just add your email and hit subscribe to stay up to date.