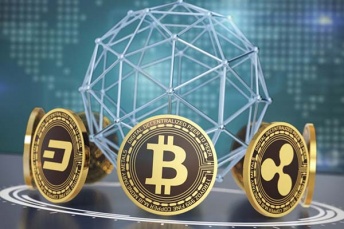 3 Best Cryptocurrencies to Buy in 2020
Reading Time: 6 minutes
2019 was a rather lukewarm year for cryptocurrency, as most major tokens either took an unimpressive downward trend or stagnated in value. Bitcoin plunged to the $3,500 mark at the start of 2019 after its $16,000 end-of-2017 bubble but was able to make a swift recovery to over $8,000 by mid-2019. That sent a signal flare for investors to stay optimistic about crypto prices–and that shimmer of hope didn't disappoint. 
When global COVID-19 lockdown measures were put in place in March 2020, the cryptocurrency market plummeted due to panic selling, with an over 40% drop in BTC prices. But the coin made a major rebound in Q4 when prices soared to almost $30,000 in December. And whenever Bitcoin makes a bullish run, everyone else follows. 
With all the hype surrounding cryptocurrency and bullish predictions across the board over the next 3-5 years, more and more investors–both new and old–are looking into the best cryptocurrency to buy in 2020. 
Factors to Consider When Buying Cryptocurrency
Generally, when you are looking for the best cryptocurrencies to invest in, two main factors that should lure you in: 
1. Market Capitalisation
This refers to the sum value of BTC or altcoins circulating in the market. You should opt to buy a cryptocurrency with a high market-cap as it signifies that the coin has a high trading volume, which is a positive sign. It means that more people are exchanging, purchasing, and selling the token in the crypto exchanges. 
A top cryptocurrency will often hold a higher position in the coin charts by market cap. However, it doesn't mean that an altcoin below the 20th place is necessarily a bad cryptocurrency investment. After all, the market cap is only one factor that can help you make a purchase decision. But if you're a beginner, it may be a good primary basis to get you started as a token's relevance (evidenced by a high market cap) lowers its risk from losing value due to public disinterest. 
2. Liquidity level
The liquidity level indicates how easy and fast it is to exchange cryptocurrency tokens for cash or a different type of digital currency. A coin's liquidity increases if it has a high trading volume, is widely accepted, and isn't heavily restricted. Generally, any token in the major exchanges qualifies for this factor. You may want to be concerned about lesser-known altcoins when investing in cryptocurrency, as crypto exchanges might not support these assets yet. 

Top 3 Cryptocurrencies to Buy in 2020 
1. Bitcoin (BTC)
Bitcoin is one of the top cryptocurrencies to invest in due to its novelty and popularity among independent and institutional traders. Most altcoins were created as a response to the gaps in the Bitcoin evolution, but none has acquired the hearts of the mainstream market at the same level as BTC
More and more billionaires and large companies are putting trust into Bitcoin as its price has continued to rally upward over the years. Its astronomical performance in 2020 (with its massive end-of-year bull run) triggered optimistic forecasts over the next five years. Some analysts believe that Bitcoin may peak at $100,000 by the end of 2021, making it a no-brainer choice if you're looking into investing in cryptocurrency. BTC is currently sitting between $36,000 to $39,000 but has peaked to over $40,000 in mid-January 2021. 
2. Ethereum (ETH)
Ethereum is an extremely robust platform that offers more than just a peer-to-peer payment solution for digital currencies. It's an open-source network that developers can use to write smart contracts, build decentralized applications, and create cryptocurrencies. In fact, a good chunk of altcoins, including EOS and VeChain, started as tokens on Ethereum's blockchain. 
The network also recently began its transition to Ethereum 2.0, aiming to address its biggest issue: scalability. The first phase occurred in December, coinciding with the Bitcoin-led bull run and giving ETH the leverage it needed to break through the $1,000 milestone. It has only grown in value since then–sitting at over $1,600 as of February 2021. 
While Bitcoin has remained in the spotlight as the top cryptocurrency, investors are increasingly interested in altcoins, which are more scalable to adopt into digital currency. Out of hundreds of altcoins on the market, Ethereum remains the number one choice, second only to Bitcoin by market cap. 
3. Ripple (XRP)
When deciding what's the best cryptocurrency to invest in, most novice traders look only at big numbers. But because cryptocurrency is a relatively new concept, some altcoins tend to be undervalued due to not receiving constant mainstream coverage. Ripple ranks #5 by market cap, but only holds a $0.44 value as of February 2021. Even so, the blockchain has secured major partnerships with financial institutions worldwide in hopes of bringing XRP to a wider market. 
While Ripple's prices suffered at the start of 2021 due to an SEC lawsuit, it recovered by over 100% in less than a month–up from $0.2 to $0.44. Economists predict that prices may go up to $0.95 by the end of 2021, making it one of the best cryptocurrencies to invest in if you're looking to purchase a larger number of coins. 
Leave a Reply