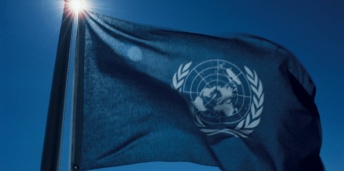 Reading Time: 4 minutes
It's been 75 years since the United Nations was founded in  1945. After World War 2, 51 countries united with a goal of peace, equality, and to maintain friendly relations. The United Nations is now made up of 193 countries as an intergovernmental organization. This last Saturday, on October 24th, we celebrated the 75th anniversary of the organization and all that it stands for.
The United Nations have played an integral part in creating goals. These are for a more sustainable, ethical world and creating standards for practice. For example, The Top Coins corporate social responsibility policy includes the United Nations Global Compact & its 10 principles. This compact includes principles covering human rights, sustainability and ethics which have been implemented in businesses all over the world. It's actually great to have world leaders discussing the world issues and creating global standards.  
3 Ways to Celebrate United Nations Day 
Appreciate Culture: The United Nations is a beacon for unity among the globe. A crucial step in building bridges between cultures is the appreciation for one another. Why not try food from a cuisine you've never had? Listen to music in a foreign language, take a cultural dance class, admire forgiven art and or watch a film from another country. The more we learn about other cultures, the more acceptance, empathy and unity is created.                                                   

Don't waste water: The 13th goal on the United Nations Sustainable Development Goals list is Climate Action. Sustainable water consumption is equally double as it is effective! Check out our previous blog about The Top Coins water conservation challenge.

Know Your Rights: Education is empowerment! We all have rights but not all of us know what they are and or how they affect our lives. In 1948 the United Nations adopted The Universal Declaration of Human Rights. Every single human being has these rights but nowhere near enough people have the ability to exercise them. Know your rights to empower yourself but to also empower others.                                                                                                                                       
It is amazing to have the majority of countries coming together under the umbrella of the United Nations for the betterment of humanity. However, it's important to remember that it's not up to a few people in these leadership positions to make the difference. It's up to every single one of us to "be the change we wish to see in the world" (Gandi) in order for these goals and ideals set out by the United Nations to come to fruition.
Leave a Reply