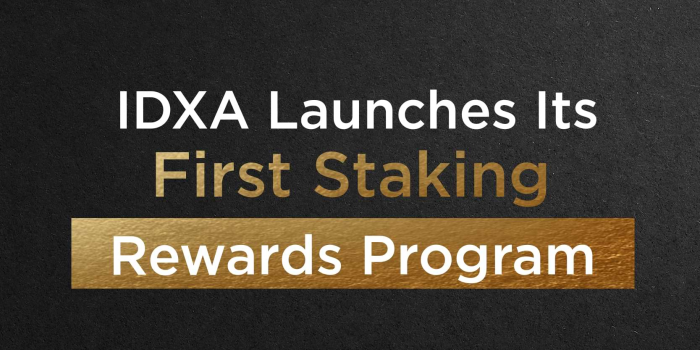 IDXA Launches Its First Staking Rewards Program
Reading Time: 6 minutes
IDXA has decided to reveal its first staking rewards program in collaboration with Ascendancy Management Limited. 
International Digital Xchange Alliance or IDXA considers itself an advanced crypto exchange and trading platform. The state-of-the-art trading platform offers various digital currency trading options with the ultimate digital assets – Bitcoin and Ethereum. 
IDXA strategically made this move at a time when the crypto market value hit. With Ethereum currency climbing past the $300 billion market cap, the crypto market has hit a record high value of $2.5 trillion.
IDXA is not the first to launch a rewards program. Other crypto rewards programs have also launched to capitalize on this growth opportunity in the digital assets space. 
So what's special about IDXA's staking rewards program? It allows users to earn reward points simply by holding their AMLC tokens in an additional avenue through IDXA.
Read on to get a clearer understanding of how this reward supply will benefit you. 
What Will the Launch Bring Customers?
The concept behind IDXA's reward supply program is quite simple. 
The users will have their staked tokens under the control of the platform at all times. That is common among most crypto exchange platforms.
In return, IDXA will allow these users to earn rewards as high as "20% per month". Through these rewards, users can maximize the value of their AMLC holdings. 
This program eliminates the inherently volatile nature of the cryptocurrency markets. So participants can enjoy not only attractive but stable reward supply as well. 
Under the AMLC staking rewards program, the staking cycle will be a 7-day period. Since rewards get distributed at the end of each cycle, you can expect weekly rewards.
This launch comes at a time when the prices of main cryptocurrencies like Bitcoin are running high. Such staking reward programs have been introduced by Binance, Bitfinex, and Coinbase as well. 
As such, the crypto exchange platform has gained a lot of traction.
Industry experts believe that IDXA and Ascendancy made this move to take advantage of the current crypto market trend. Based on the current trend, the companies should maximize the value for their stakeholders through this launch. 
AMLC Tokens' Debut in the Crypto Market
IDXA's rewards staking program also represents the debut listing of AMLC tokens.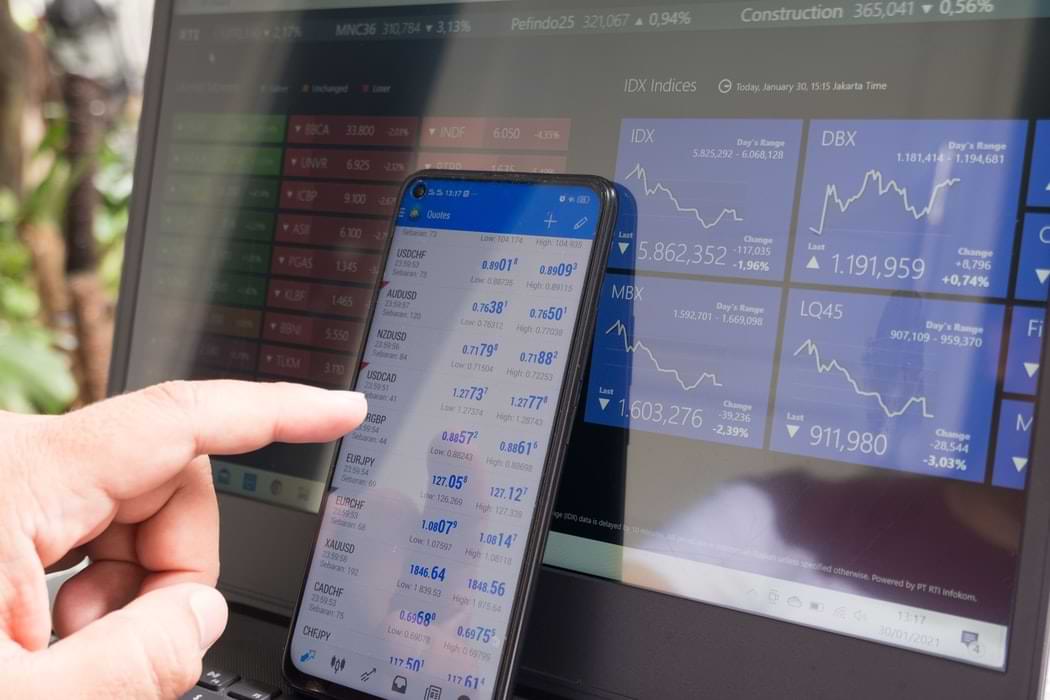 Ascendancy Management Limited is a visionary multinational fin-tech firm that deals with financial analytics. They launched AMLC tokens to spearhead the company's entry into the Decentralized Finance or DeFi realm.
Through its ALMC token launch, the firm aims to sustain and incentivize an ecosystem that uses AMLC as the native token. 
It will serve two purposes here: 
As payment currency for transactions made on platforms like IDXA 

As an asset that you can freely trade and acquire on crypto exchange platforms. 
In a statement from Ascendancy Management Limited's Chief Executive Officer, Mr. Jusuf Kalla, he said, "We are pleased to collaborate with IDXA Exchange to bring new products and innovations to the wider cryptocurrency community as well as enable easy, secure participation in the crypto-economy."
Given the firm's technical competencies and ability to drive innovation, many expect the AMLC tokens' value to start amplifying. 
Security of Your Digital Assets
IDXA assures participants that their AMLC holdings will remain secure and safe. The platform has shown complete transparency in its security measures. 
Platforms like IDXA that come under AMLC's ecosystem have safe custody services in place for regulated digital assets. 
Most of the security procedures are highly automated, with IDXA's state-of-the-art technology. Their security measures include PCI scanning and secured sockets layered (SSL) encryption technology. 
The trading activity on the platform gets regularly analyzed through cookie data. That has allowed IDXA to prevent any suspicious behavior from getting out of hand and causing loss of funds. 
It requires minimal participation from you, letting you maintain the utmost anonymity. The only exception would be giving some identification verification.  
All that you have to do then is hold ALMC tokens and submit the participation request on the exchange when needed.  
Summing It Up
The growing interest in blockchain technology and cryptocurrencies across the world has resulted in a revolutionizing financial system. The DeFi sector is poised to attract new investment opportunities as years go by.
So 2021 is bound to witness a lot of developments for the AMLC tokens through the new staking rewards program. AMLC's listing on the IDXA ensures liquidity as well as exponential growth for both. 
Rest assured, the cryptocurrency community looks forward to IDXA's and AMLC's growing presence in the DeFi realm. 
Leave a Reply