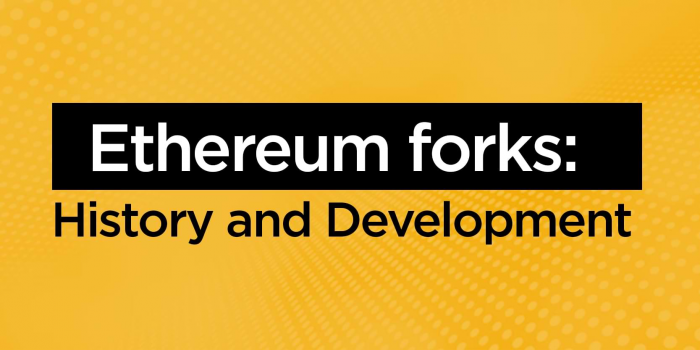 Ethereum forks: History and Development
Reading Time: 8 minutes
Ethereum has been with us since 2015, with only six years with Ether as its native digital currency has managed to become the largest after Bitcoin in terms of market capitalization. Ethereum is also the most actively used blockchain with many Fortune 500 companies and startups that adopted Ethereum. 
We can't help but wonder how did it become what it is now today. As far as we know, there are other blockchains that are older and have more experience using various DeFi protocols than Ethereum like Litecoin but couldn't compete any further closer to Bitcoin-like status.
ETH blockchain has seemed to have the capability and market proof to become the next bitcoin. Aside from having solid systems and network scalability, its founding members are also having hands-on support providing innovative forks to counter hacking and other security issues that may cause catastrophic bugs on blockchain space.
History and Development
Ethereum has been conceived in 2013 by Vitalik Buterin in a white paper with the goal to create a decentralized application that could hold real-world assets besides money. In order for this to happen, it needs to be written in a robust language for the development of the blockchain that could also hold assets such as stocks and property. 
Following the brief work with eToro CEO Yoni Assia working on Colored Coins, Buterin drafted its white paper with an outline for which blockchain technology could be used for other additional purposes. 
With some disagreements on how the project should proceed, he then proposes the development of a new platform with a more robust scripting language called Turing-complete programming language which in the end becomes Ethereum.
Ethereum's name is derived by the author from a sci-fi section on Wikipedia that had the word "ether". Other upgrades such as smart contracts that automatically execute a transaction after reaching an agreement have been implemented by Ethereum's co-founder, Gavid Wood. 
Before its launch in 2015, the Ethereum Foundation developed several codename prototypes as part of their proof-of-concept series in Ethereum history. These network upgrades have been implemented as a necessary milestone to provide solutions to the problems that occur in the Ethereum chain.
Ethereum Blockchain Hard Forks
Ethereum has implemented several intentional hard forks that change the Ethereum protocol, the first public fork was in a code name "Frontier" in its initial release in 2015. Followed by, "Ice Age" with a release block of 200,000 in the same year. 
In 2016, Ethereum release four forks which are the following, "Homestead" on March 15 with 1,150,000 release blocks; "DAO Fork" on July 20 with 1,920,000 release blocks; Tangerine Whistle on October 18 with 2,463,000 release blocks; and Spurious Dragon on November 23 with 2,675,000 release blocks.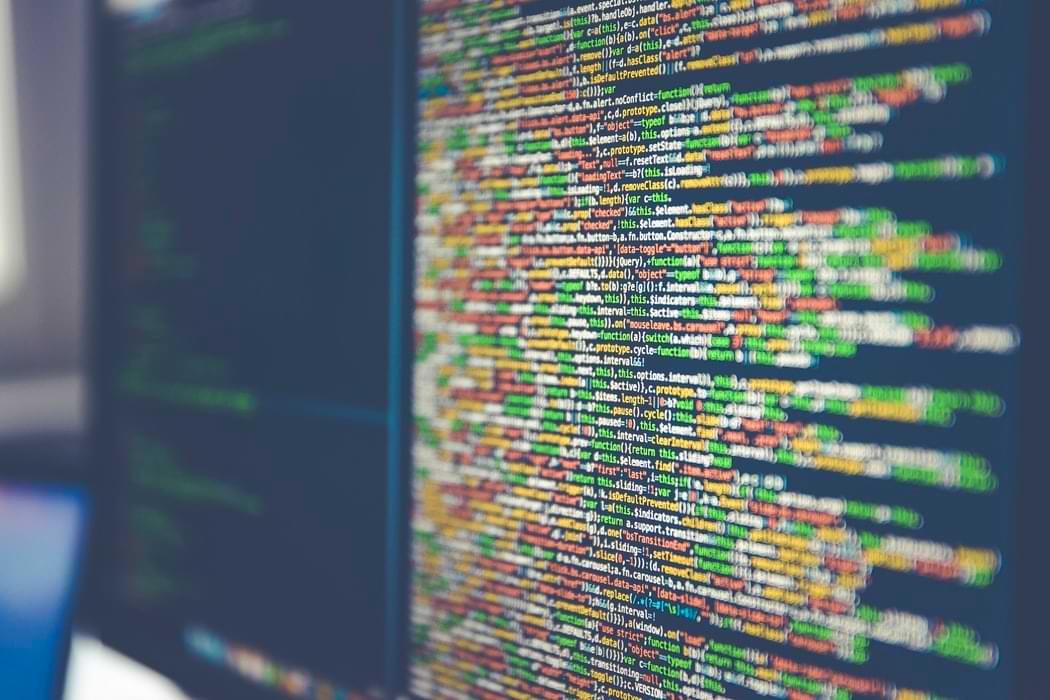 While in 2017, only one fork was implemented code-named "Byzantium" on October 16 with a release block of 4,370,000. The year 2018 has no fork but in 2019 it has three, with twins code-named "Constantinople Fork" and "Petersburg" on February 28 with 7,280,000 released blocks. The last was "Istanbul Fork" on December 8 with 9,069,000 released blocks. 
On January 2, 2020, with the advent of the Covid 19 crisis, only one fork upgrade was done named "Muir Glacier Fork" with 9,200,000 released blocks. While 2021 has done two upgrades at the time of writing, with "Berlin" on April 15 with 12,244,000 released blocks and "London" on August 5 with 12,965,000 released blocks.
Ethereum Classic
With all these fork events in the Ethereum ecosystem, the DAO incident is the most controversial, as there has been a hacking incident that cost $50 million DAO tokens stolen by an unknown hacker. The DAO attack has made blockchain news on how to take back the DAO funds which have been stolen or if has a refund contract for hacked funds.
The DAO hard fork created a split of the transaction history in the main Ethereum chain and created a rivalry between the two networks which is the Ethereum classic that has the original chain and the other Ethereum that has the restored token apart from the old chain. 
Ethereum Network vs Bitcoin
If we compare Ethereum vs Bitcoin, there are reasons why the Ethereum network fork has become the most popular blockchain together with its top rival Bitcoin currency. In terms of technology, the creators of Etherium are not anonymous, unlike Bitcoin's Satoshi Nakamoto. 
These blockchain platforms have done several forked upgrades, some of these upgrades provide solutions to problems such as inflation fees, scalability issues, mining efficiency, and more. Some fork can also create another digital currency such as Bitcoin Cash and Litecoin currency which all came from the Bitcoin fork. 
Many say Bitcoin has some perceived flaws like the BTCs proof-of-work which affects the speed of transaction, scalability, and carbon emissions caused by BTC mining. While Ethereum provides compensation for these perceived flaws in the BTC blockchain, with the latest hard fork "London" which is said to be the first step towards greener cryptocurrency. 
Ethereum Community
The Ethereum platform has attracted several organizations, startups, and Fortune 500 businesses. They created the Enterprise Ethereum Alliance (EEA) in March 2017 with 30 founding members and in just two months this non-profit organization has had accumulated 116 enterprise members including Microsoft, Intel, and J.P. Morgan.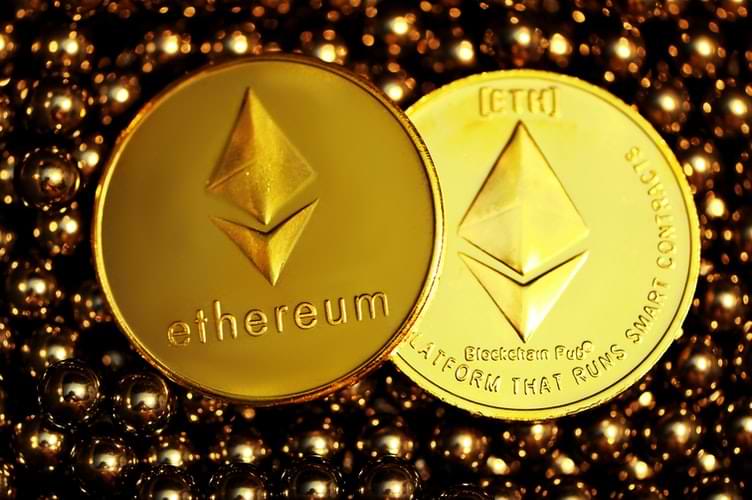 And by July 2017, it grows to 150 members which include Cisco Systems and Mastercard. Visa Inc. also announced to be involved in the stablecoin financial services using the Ethereum platform. In April 2021, banking companies such as JP Morgan Chase, UBS, and Mastercard announced a $65 million investment for ConsenSys, a software development company that builds infrastructure in  Ethereum.
Ethereum continues to grow that even though it used the DeFi network, many banking companies are still willing to invest in its infrastructure. Taking advantage of its smart contract protocol, scalability, and the Ethereum Foundation which can provide better accountability and control towards its forks than the Bitcoin ecosystem.
London Fork - the Ethereum Fork for Greener Future 
The latest Ethereum project is the London upgrade which can be a game-changing hard fork towards ETH 2.0 network or Serenity. It featured the Ethereum Improvement Proposals ("EIP") 1559, which introduced reduced transaction fees since Ethereum's blockchain provides a block reward system to the miners.
There is a transaction fee in the Ethereum Virtual Machine (EVM) with a unit account called "gas", it is used as a reward system for miners. A gas cost is a necessary fee for mining power that helps create blocks in the ETH blockchain. However, there is a required system called a "difficulty bomb" that limits the miners to mine blocks in order to avoid an infinity loop transaction. 
The Serenity project can affect the future of the Ethereum blockchain as this update includes proof-of-stake beacon chains, shard chains, and more. Which, according to its founder, can reduce gas fees and carbon emissions up to 99 percent. This is the answer to the criticisms on mining crypto having a high electricity cost and carbon emission that can harm the environment.
Leave a Reply