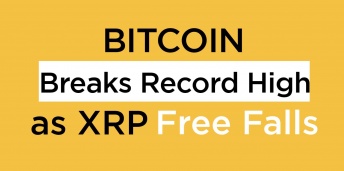 Bitcoin Breaks Record High as XRP Free Falls
Reading Time: 7 minutes
In a starkly contrasting turn of events, Bitcoin is skyrocketing to unprecedented highs as XRP plummets to really alarming lows. 
Is the Bitcoin rush the same as the 2017 bubble burst? 
Will XRP recover after its staggering fall last December? 
Read on and find out.
Bitcoin at a Record-Breaking High at $30,000
Up 77% this month and more than 300% over last year, Bitcoin continues to be a shining beacon to all cryptocurrency owners and traders out there. While there's an air of celebration and excitement (especially among Bitcoin holders), others can't help but point out the fact that the surge is reminiscent of the one Bitcoin had in  2017, where it leapt from $1,000, peaked at $19,000, and then dived to a whopping $3,600 not even a year later.
Regarding this, Bitpanda founder Eric Demuth told CNBC: 
"This run is completely different to the one in 2017. Back then, the price was driven by mainly retail investors. Now, we additionally have billionaires praising bitcoin and investment funds securing significant positions worth hundreds of millions. The big players that were once very distant from bitcoin and were outspoken critics are now joining in with the run."
Bitcoin Setting the Trend for Crypto Future
As Bitcoin price soars, other currencies are getting pulled up as well. Ether (ETH) has surpassed $1,000 (up 30%) and Litecoin (LTC) traded to around $155 (up 10%). Major players like Paypal and VISA are contributing to the widespread adoption of cryptocurrency.
However, Bitcoin's price volatility and transaction speed is still a major hurdle for widespread adoption. Bitcoin is difficult to scale, and when it comes to technologies, it's always been a game of survival -- the best always wins.
Ethereum (ETH), for example, is at the forefront of providing decentralized app building platforms, and they just launched Ethereum 2.0 with the end goal of increasing the transaction speed from 15 transactions per second to up to tens of thousands per second (compare that to Bitcoins 4.6 transactions/sec!) Stablecoins such as Tether (USDT), Terra (LUNA), and USD Coin (USD Coin) are designed to address cryptocurrency's notorious price volatility by tying the prices to stable assets. Other currencies, on the other hand, such as Helium (HNT) and Iota (MIOTA), are designed to optimize the world through the Internet of Things (IoT).
Will Bitcoin adapt? Will it become an investment asset (akin to gold)? Or will it eventually get overtaken by more innovative and scalable currencies? Only time can tell. 
SEC and Tetragon Files Lawsuit, Forces Down Ripple Value
While Bitcoin and other altcoins are enjoying an almost-endless stint on the upswing, XRP value has nosedived (down 55%) following the Securities and Exchange Commission (SEC) lawsuit against Ripple Labs, Inc. and two of its executives, Bradley Garlinghouse and Christian A. Larsen. SEC claims that Ripple, Garlinghouse, and Larsen "raised over $1.3B through an unregistered, ongoing digital asset securities offering." 
A quick background: all XRPs that will ever exist (100 billion XRP) has already been pre-mined, and Larsen (founder of Ripple Labs) owns around 6 billion XRP plus 17% of Ripple Labs while Garlinghouse (the current CEO of Ripple Labs) owns an undisclosed but significant amount of XRP and 6% of Ripple Labs. The kicker? Ripple Labs own 60% of all XRPs that will ever exist. This has stirred up questions regarding decentralization.
The question then is whether XRP is a security or a currency. In the landmark 1946 Supreme Court Case SEC v. W. J. Howey Co., investment securities were defined as when "a person invests his money in a common enterprise and is led to expect profits solely from the efforts of the promoter or a third party." SEC cited Ripple's 2016's declaration to the New York State Department of Financial Services, where they said that buyers were "purchasing XRP for speculative purposes".
Tetragon, Ripple's lead Series C investor Tetragon Financial Group Ltd. also filed a lawsuit against Ripple Labs, seeking to "enforce its contractual right to require Ripple to redeem Series C preferred stock."
Garlinghouse's answer is clear: "We are not only on the right side of the law, but we will be on the right side of history."
Garlinghouse (Ripple Labs CEO) is adamant that the SEC is severely overstepping its bounds. "XRP, the third-largest virtual currency with billions of dollars in trading every day, is a currency like the SEC has deemed Bitcoin and Ether, and is not an investment contract. This case bears no resemblance to the initial coin offering cases the SEC has previously brought and stretches the Howey standard beyond recognition," he explains in his blog, "We are not only on the right side of the law, but we will be on the right side of history." He sees the lawsuit as opening fire against the cryptocurrency community as a whole.
According to Garlinghouse, XRP is a currency and not a security since people bought XRP without expecting a share of Ripple's profits. Regarding the decentralization issue, Garlinghouse claims that XRP is decentralized by its proprietary consensus protocol.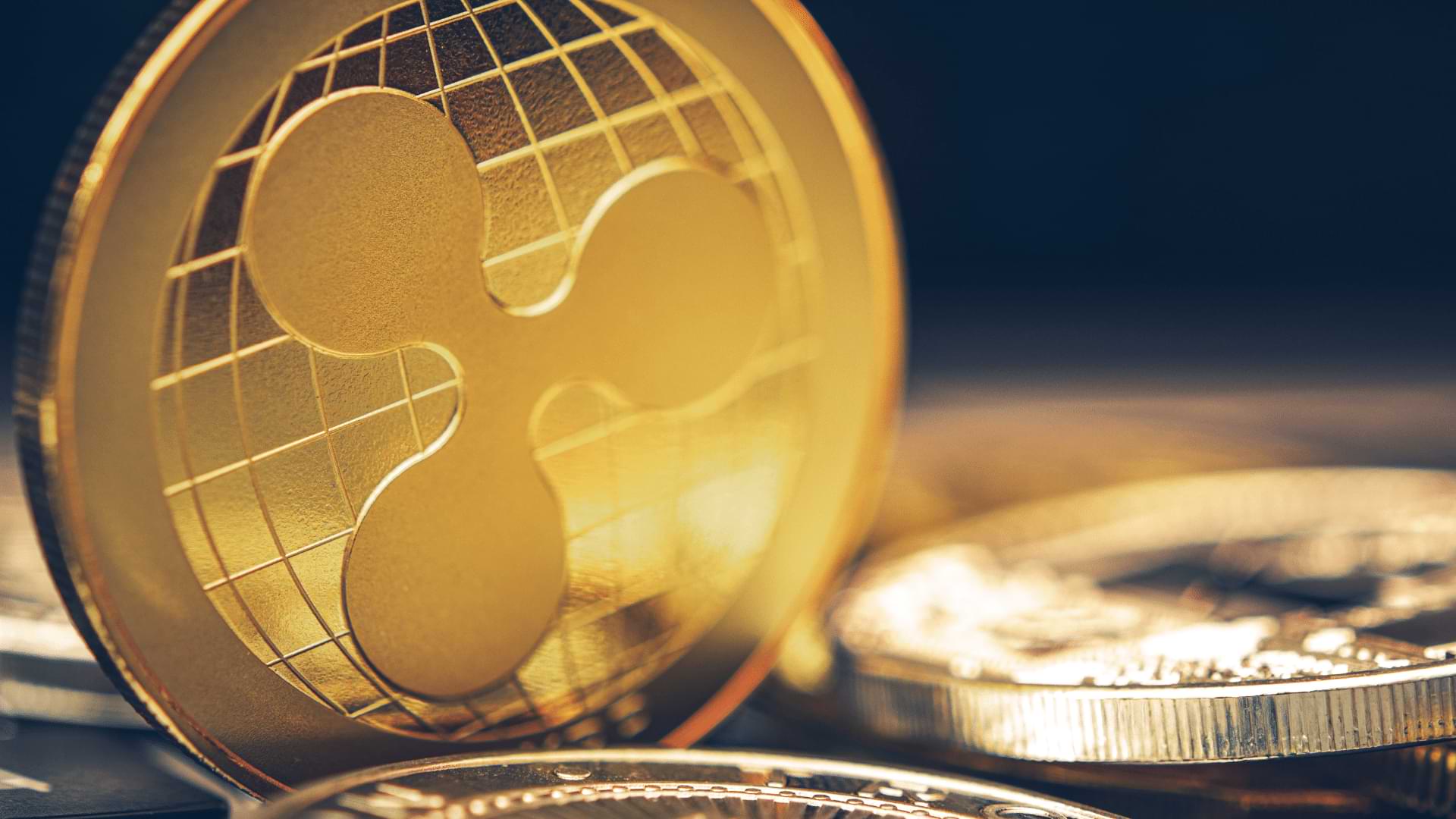 Future of Ripple Uncertain as Whales Abandon Ship
Things are looking bleak for Ripple as the number of its whales (addresses with more than 1M XRP) decrease significantly. According to data provider Coinmetrics, "the number of addresses holding large amounts of XRP has dropped precipitously since the SEC's announcement of charges against Ripple. The number of addresses holding at least 1M XRP dropped from 1,721 on December 21st, the day before the announcement, to 1,567 by January 3rd."
High-profile digital currency investment firm Grayscale has offloaded XRP from its Grayscale Digital Large Cap Fund. As if all of that wasn't enough, cryptocurrency exchanges such as OKCoin, Bitstamp, Coinbase, and Bitwise has stopped XRP trade as well.
Do you think Bitcoin's meteoric rise is bound to end soon? Can XRP recover after its fall? Share your thoughts in the comments section below.
Follow Bitcoin and XRP trends using our crypto tracker. 
Leave a Reply