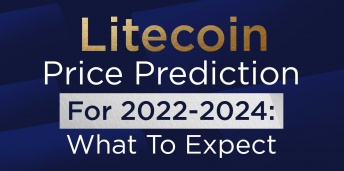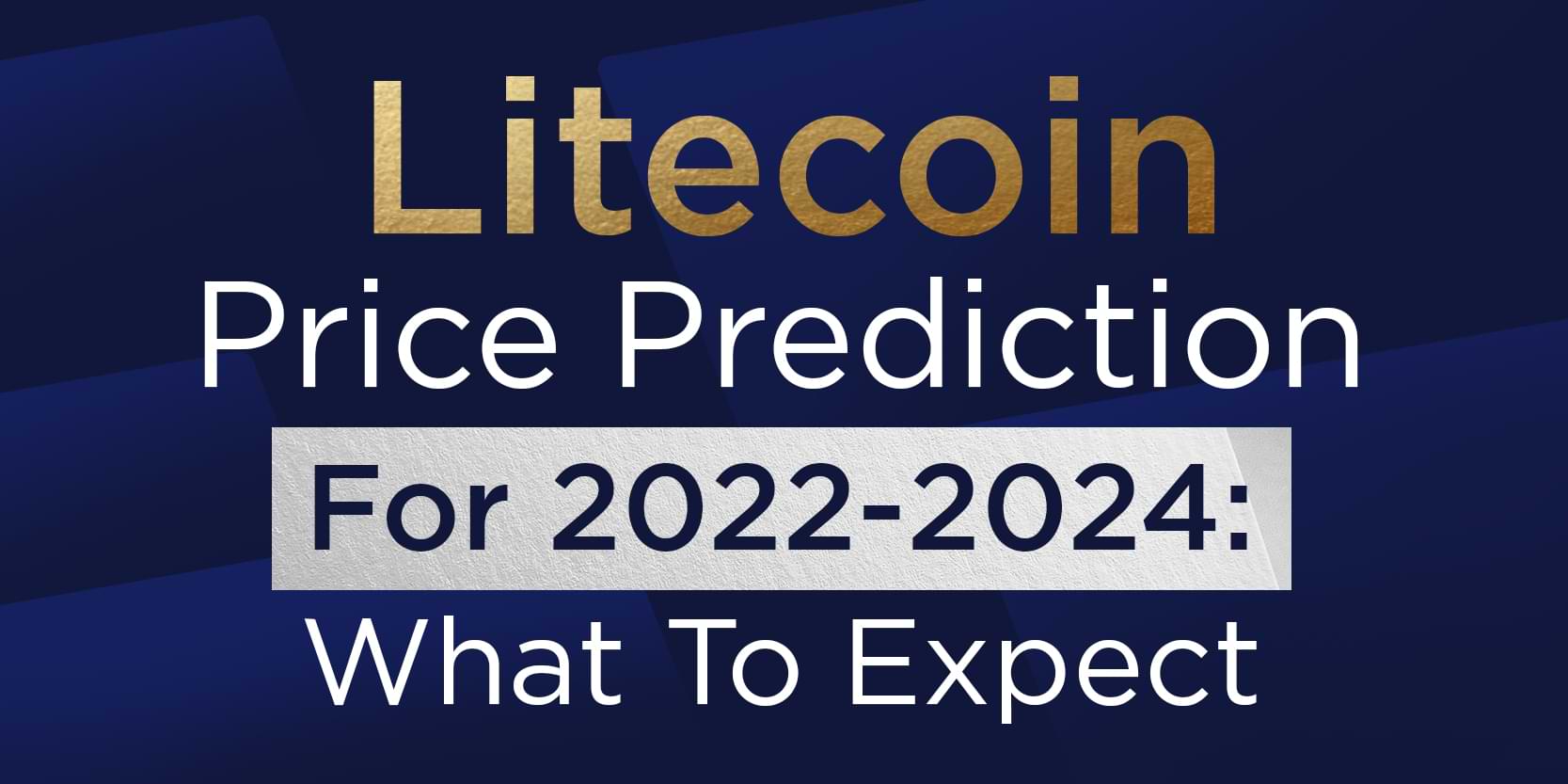 Litecoin Price Prediction For 2022-2024: What To Expect
Reading Time: 7 minutes
The litecoin price has doubled since January and is now at $162.62 with a $ $11,401,105,080 market capitalization. Despite not being a great period for cryptocurrencies until the late part of 2020, Litecoin fared better than its competitors. It has exceeded its all-time high of $375.29 and soared $388.09 shortly on May 9, 2021. 
The future of Litecoin looks optimistic considering its strong price trajectory and partnerships. If it can exceed its current LTC price and secure it in the long haul, the Litecoin prediction says it will exceed its all-time high yet again. But is it truly a great investment in the long run? Read on as we discuss litecoin price prediction for 2022-2024 to help you come up with a more informed decision.
What is Litecoin?
Litecoin currency (LTC) is a fork of Bitcoin which was created in 2011 to introduce a cryptocurrency with a faster transaction and increased accessibility. Created by Google employee Charlie Lee, LTC offers a miner-friendly cryptocurrency. The intention behind LTC is to create the "silver" to Bitcoin's "gold". Whilst Litecoin and Bitcoin have similarities, LTC has faster transaction speed. Litecoin has lower transaction fees, a different hashing algorithm and decreased block generation time at about 2.5 minutes. 
Litecoin Price Analysis
Litecoin price increased by up to 35% last May and continues to gain traction with traders' switching to altcoins instead of Bitcoins. Almost 30% of all dark web transactions are conducted through Litecoin, making LTC one of the most preferred altcoins on the dark web.
Most experts agree that although Litecoin joined the crypto market late, it has a fighting chance against other altcoins. Recent sessions have shown Bitcoin losing its market share to its rival cryptocurrencies with Ethereum currency hitting $3,500. Nevertheless, analysts expect LTC to sustain an uptrend for the years to come. Optimists predict the LTC price to exceed $20,000 within the next ten years whilst some forecast the price to break above $15,000. 
Coin Price Forecast litecoin price prediction is at $1,190 before 2021 ends and will see growth at $4,771 within the next five years. The next ten years is speculated to grow at $7,662. Meanwhile, cryptocurrency experts at Long Forecast anticipate a steady rise in Litecoin price throughout the year before it reaches $2,000 early next year. By mid 2024, they assume that the LTC price will correct and settle at around $500 and will likely get back and soar at $1,200 a year after. 
LTC Price Prediction From 2022 To 2024: Should You Go for Long Term Investment?
The Litecoin price spike indicates an increasing demand for LTC just as bitcoin is losing its momentum. Last May, LTC broke two resistance levels -- $226 and $305, as its price reached an all-time high of $360. Experts are taking the upward trend as a hint for a bigger spike in the future. Litecoin has been resistant to bear markets proving that the LTC has a solid bearing. The next LTC halving is estimated to happen on July 4, 2023, where it can potentially increase the LTC price. 
The long-term potential growth of LTC is forecasted to be much higher. It is speculated that LTC will see two major price spikes in 2020 and 2025. 
Litecoin Price For 2022
With LTC being one of the most appreciated digital currencies in the world, it is predicted that its upward trend will carry on next year. TradingBeasts foresees the price to break above $300 in February 2022 and will continue to rise and hit $400 in the second half of 2022. Meanwhile, Wallet Investor is quite sceptical assuming that the minimum rate will be within $200 throughout the year, with a slight chance of increasing (maximum price at $350) in the last days of 2022. 
Litecoin Price For 2023
The second halving will take place in this year which can positively impact the LTC price. This is because LTC halving causes the currency to appreciate in value.  TradingBeasts is optimistic that the LTC will continue to soar in 2023, predicting the price to break above $400. It has added that the maximum price will reach $500 in the fourth quarter of the year. WalletInvestor keeps its prediction on the conservative side saying that the downtrend will persist, settling at the average price below $300 level. On the other hand, the Coin Price Forecast is hopeful that the cryptocurrency will surge to $2,217 at the end of the year. It forecasts that the middle part of 2023 will see a $1,866 increase.  
Litecoin Price For 2024
Cryptoground foresees the LTC price to settle at above $300 in 2024. However, experts predict the LTC price to pick up at $2,523 in the mid-year and will finish strong at $2,792 at the end of the year. In the next five years or so, most analysts are optimistic about the LTC price growth where it is speculated to rise as much as $20,000. 
Why Should You Invest In LTC?
LTC has become an attractive investment with its upward trend and partnerships. Experts and analysts are generally positive of the LTC future and its price will continue to enjoy an upward trend. If the Coin Price LTC Price prediction is right, then you can expect LTC to reach a $4,700 price within the next five years, making LTC investors millionaires. LTC remained to be a popular digital currency that managed to maintain its reputation and position as among the top cryptocurrencies globally. 
It has one of the largest market capitalizations at $11 billion, indicating a strong crypto community. Additionally, LTC has been making partnerships where thousands of merchants around the globe are now accepting LTC payments and transactions. Prominent international cash processing companies such as Visa and PayPal have recently joined the crypto world. Users can now buy LTC coins through PayPal whilst Visa launched LTC-only visa card. With more prominent merchants accepting and offering LTC, Litecoin continues to spread its market. 
Leave a Reply