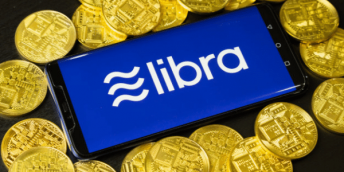 Germany's Finance Minister Doubts Libra Crypto Rebranding
The finance minister of Germany claims that Facebook's Diem, formerly known as the Libra cryptocurrency, is a "wolf in sheep's clothing" because its new name does not change the regulatory risks associated with the venture.
"It is clear to me that Germany and Europe cannot and will not accept its entry into the market while the regulatory risks are not adequately addressed," Minister Olaf Sholz said.
"We must do everything possible to make sure the currency monopoly remains in the hands of states," 
Scholz expressed his sentiments after a G7 online meeting, where finance ministers and central bankers of advanced economies discussed the need to regulate digital currencies. 

Making the Switch
The Facebook cryptocurrency made the name change as part of its efforts to gain acceptance from regulators, who worry that this technology could threaten financial stability and user privacy. The social media giant still holds on to the hope that its digital currency will launch by early 2021.
The head of Facebook Financial (F2), David Marcus, hopes that regulators will give the company the "benefit of the doubt." Ever since the platform announced its work on its cryptocurrency project, it has faced considerable backlash.
The Dieme currency would serve as an alternative to other traditional currencies that are managed by foreign governments. While it was initially supposed to be backed by a variety of currencies and government debt, it now intends to be launched as a single coin that is backed by the dollar. 


The Importance of Diem
The Diem can be a cheap alternative for cross-border payments because as a digital currency, the technology and infrastructure associated with sustaining transactions is not as labor or cost-intensive.  it is also expected to be a stable store of value with only a minor exchange risk, and will drive better financial inclusion.
While this cryptocurrency is most commonly associated with Facebook, the platform will not have direct control over it. A nonprofit named the Diem Association will serve as the de facto monetary authority for the currency.
These developments arrive at a time when other nations and their central banks are working on the research and architecture of their own central bank digital currencies (CBDCs), and acceptance of the industry is growing in many communities.
Leave a Reply