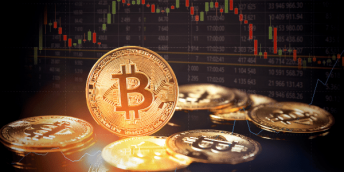 Cryptocurrency: Where Will It Go from Here
Reading Time: 2 minutes
We are living in a fantastic time where we can sit down after a hard day of work and watch a TV series with no ad breaks. We also live in a time where we can be transported to a fantasy world and immersed entirely using one of the new VR headsets that every major company seems to be developing. We are really living in the future, but what comes after this?
It is scary to think how far we have come in just ten years. It is even scarier to think where we could be in the next five years. One thing that will still be around in the next five years is the almighty dollar, but will it be there alone? Will there be different currencies, new digital world full of digital currency glossaries?
Recently, the idea of using a secondary currency to pay for things has become more of a reality. Everyone could stand to benefit from this. Having an alternative to regular currency will give people an option as to how they pay for goods and services, and we are already seeing the makings of this.
VISA and Coinbase have teamed up to bring American citizens a VISA debit card that is connected to your Coinbase account. This means you can spend your crypto on real-world things. This is huge for anyone who is sick of having their money regulated by the big banks. It is an even greater relief for those who hate having their money and purchases tracked by the government.
This will raise some ethical questions as this will draw the attention of lawbreakers. They may take advantage of the anonymous system that blockchains have in place, but the positives outweigh the negatives.
What else could happen in the future?
We could see more jobs created for mining purposes as coins like Bitcoin will become increasingly difficult to obtain. Thanks to the halving events every four years. We may also see businesses preferring one currency over the other and as such, will offer discounts for using their preferred one. This could work similar to how some stores will accept a lower price if you pay in physical cash.
It was once thought that cryptocurrency was nothing more than a hobby but recently some of the bigger cryptocurrencies have been surging in price.
Current prices of the biggest cryptocurrencies at the time of writing:
Bitcoin $19,540 AUD
Ethereum $569 AUD
Litecoin $79 AUD
Maker $787 AUD
Current prices are a good indication of what the public thinks about them. A higher price means more people are wanting to buy, making them more valuable. If the supply does go down and the demand stays as high as it is, we will see a bull market which will drive their prices even higher.
Right now is the most exciting time to be in the cryptocurrency industry. We are on the cusp of another boom period which could happen within the next few months. To keep up with all the current crypto prices, click here and use our crypto tracker.
Leave a Reply