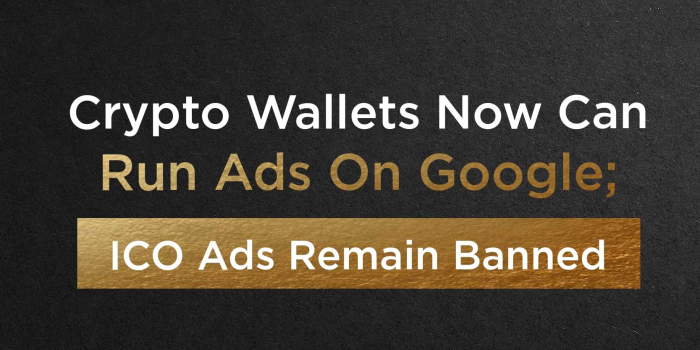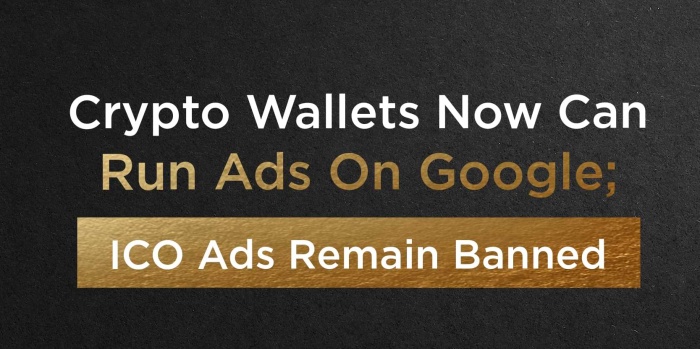 Crypto Wallets Now Can Run Ads On Google; ICO Ads Remain Banned
Reading Time: 5 minutes
Hope beacons upon coin enthusiasts as the latest crypto news brings in more wins for the industry. Since 2018, corporations with control over the web—particularly Facebook and Google, have been censoring BTC currency, Tether crypto, and other cryptocurrency-related advertisements, disallowing any business related to the industry to generate paid ads. However, in early June of 2021, Google took a step back and announced that it would allow crypto wallet ads on its platform, reversing a section of the ban enacted previously.
Why Google Banned Crypto Ads
Google's crypto ad crackdown in 2019 was part of an effort to improve its advertising services to be more positive for the consumers. In a blog post, the company labeled speculative financial services, including cryptocurrency, ForEx markets, binary options, among others as "emerging threats."
The company said, "We want to help consumers by addressing potential risks with these financial products." With the exception of crypto exchanges, all other ads pertaining to coin-related services were removed from the platform. This followed Facebook's move in 2018, which similarly banned most cryptocurrency ads from the website.
Google's crypto ban had a double-sided effect on the industry. On the positive note, it became more difficult for scammers to take a widespread hold on unsuspecting consumers, most resorting to small-scale operatives, such as Telegram groups, to chase after possible victims. While scams and hacks still run rampant in the industry, their inability to advertise highly controls their movements.
On the other end of the scale, it became difficult for legitimate businesses to grow in the crypto sphere. It's not rare for essential services, like wallets and exchanges, to be clustered among a few well-known brands. For instance, when thinking about offline wallets, the first names that come to mind are Ledger and Trezor. But there are hundreds more available—they're just unable to reach consumers due to advertising restrictions.
Big Win For Crypto Wallets
The cryptocurrency industry is the prime target for worldwide regulations, so Google's move to allow wallets to advertise is a breath of fresh air. Per the new policy, all related companies must first request a new Cryptocurrency Exchanges and Wallets certification with Google—an effort to control the businesses that can take advantage of looser policies, essentially getting rid of scammers and giving credibility to legitimate wallets along the way. The application form will go live on July 8.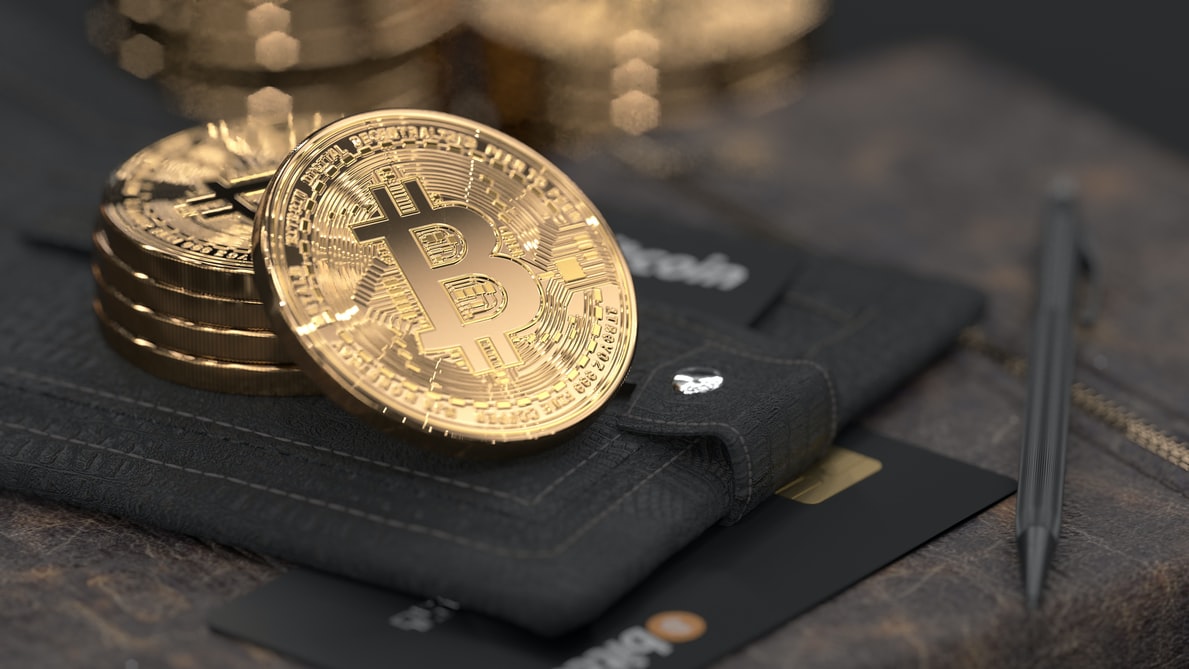 Applicants must provide information about their ownership structure, qualifications, and detailed descriptions of what they offer in exchange for advertising space. They will also have to admit if they've previously been penalized by Google and disclose any previous legal infractions upon applying. 
Ad Ban Still Effective For Initial Coin Offerings
Despite allowing crypto wallets to advertise, Google is not lifting its ad restriction on Initial Coin Offerings (ICOs), DeFi trading protocols such as Polygon, and related services. In a post, the search engine giant detailed the extent of the ban, which includes ICO ads, pre-sales, crypto loans, token liquidity pools, celebrity endorsements related to cryptocurrency, sites that offer crypto trading advice, broker reviews, and more.
The pattern highly suggests that any website that may intentionally or unintentionally influence consumers to make cryptocurrency trading decisions, as well as third-party services that may compromise consumers, are still out of the question. On that note, crypto wallets may not be able to make statements directing consumers on a particular investment strategy, advertise a specific coin, or directly cite third parties that could influence consumers' security, such as trading platforms.
While Google is certainly moving forward with embracing crypto adoption in a positive light, its slow acceptance of the industry as a whole—especially given its limited tolerance for ICO news—is yet another signifier of how regulators are increasingly cracking down on cryptocurrency projects even before they have been launched into the market. This kind of prohibition also suggests that old players like Google are still confident about their footing despite what some consider an inevitable shift towards decentralized platforms due to increased consumer skepticism over centralized entities' control over data.
Leave a Reply