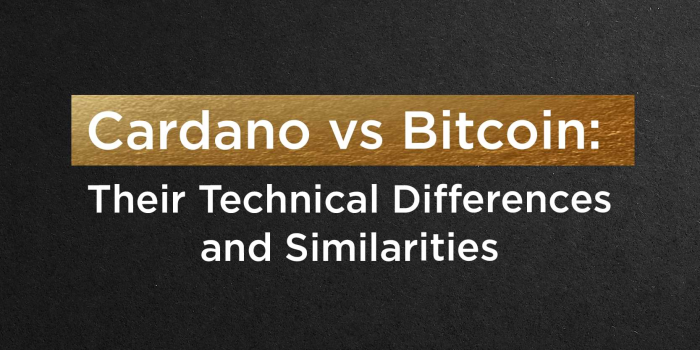 Cardano vs Bitcoin: Their Technical Differences and Similarities
Reading Time: 8 minutes
To create a peer-to-peer payment system without a central authority, Bitcoin was created and has led the world of cryptocurrency by the 2010s, with Ethereum coming next to its popularity. Bitcoin and Ethereum gained their reputation as the former dominated the crypto market as the original and the first asset that is based on blockchain, while Ethereum introduced the idea of a smart contract and other enhanced features of its coin.
But for now, enough about BTC vs ETH, as there are more virtual currencies after the advent of Bitcoin. Let's take a look at the Cardano blockchain, the relatively new block that is peer-reviewed and is based on an academic approach. Read more for a deep-dive analysis of the Bitcoin blockchain and the Cardano platform.
Cardano vs Bitcoin: The Background 
Bitcoin was launched by the pseudonym of Satoshi Nakamoto in 2008. In a white paper that the creator wrote, Bitcoin was illustrated as a decentralized digital currency without the intervention of a central authority such as banks or the government.
Bitcoin uses a process called proof of work to verify transactions and to mine coins. Market capitalization, or market cap for short, is the overall amount of crypto that is computed by multiplying the number of coins to its current value. Bitcoin has a market cap of more than $1 trillion as of March 13, 2021.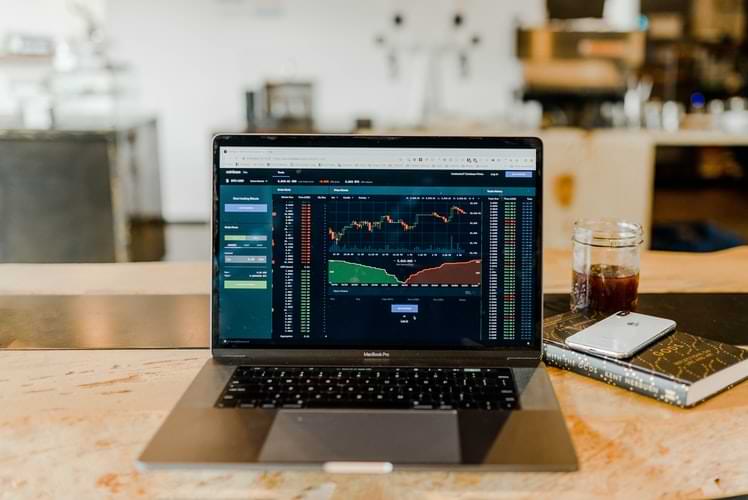 Comparing Cardano with Bitcoin, it's important to distinguish Cardano and ADA coins first. Cardano, or usually referred to as Cardano (ADA), is the actual platform used while Cardano coin is called ADA. Unlike Bitcoin, Cardano (ADA) is operated by Ouroboros, a proof-of-stake protocol.
Cardano platform was founded by Charles Hoskinson in 2015, one of the co-founders of the Ethereum platform. He left Ethereum due to disagreements with one of its co-founders. Cardano was launched in 2017. At the moment, the Cardano network is being monitored by the Cardano Foundation, a non-profit organization from Switzerland. As of March 2021, the total market cap of Cardano was $45 billion.
Cardano vs Bitcoin: The Striking Differences
Bitcoin was launched years early than Cardano, but both has its strength and weaknesses. Here are the striking differences between these two blockchain platforms, Cardano vs Bitcoin:
Architecture
Bitcoin's architecture is a peer-to-peer payment method. BTC is designed for decentralization, to get away with financial services that are controlled by a central authority. 
Cardano, on the other hand, has a more complex architecture than Bitcoin. It has a layered architecture that is designed to create smart contracts. Smart contracts are virtual contracts that enable actions to transpire without the need for manual work. The architecture of Cardano is composed of Cardano Settlement Layer and Cardano Computational Layer, hence the term layered.
Transaction Speed
When the Cardano was tested for the first time in 2017, it processed 257 TPS. The Approximate transactions per second (TPS) of Cardano are 1 million TPS. ADA holders are more satisfied in terms of speed as it takes less time to purchase ADA than BTC.
One downside of Bitcoin is its speed. When Litecoin came into the picture, one of its aims was to increase its speed of transaction. When talking about LTC vs BTC, a lot of investors are willing to switch to LTC because of its speed. The Approximate transactions per second (TPS) of Bitcoin is 3 TPS.
Transaction Value
For the transaction value comparing Cardano vs Bitcoin, we will be using July 31, 2021, as our point of comparison. By the end of July 2021, Bitcoin had a transaction value of $41,626.20. Cardano, on July 31, 2021, was at $1.3223. There's a considerable difference between the two in terms of their value.
Wallet
There are different wallet options for Bitcoin investors- it would depend on your priority. You can store your Bitcoin in a paper wallet, but you have to protect it from theft or damages. You have a web wallet as your option, available via applications or browsers. Since a web wallet uses the internet and browser, you would need to be wary of hackers online. There's also the hardware wallet, deemed as the most secure type of wallet there is for BTC crypto. A hardware wallet protects your coin from loss, virus, hacking, etc. The downside for a hardware wallet is it can be expensive.
Ada holders can put their coins in different hot wallets available for Cardano. There are Daedalus, Trezor, Yoroi, etc. Other hot wallets are provided by different crypto exchanges that can hold your Ada coins.
Energy Consumption Level
Bitcoin uses so much more energy than Cardano because its mining model is proof of work (PoW). Mining is the process of adding new blocks in the blockchains and validating transactions. The energy consumption of Bitcoin is 121 TWh, with energy consumption comparison of The Netherlands. Cardano is based on a proof of stake (PoS) system. The energy consumption of Cardano is only 6 GWh, with a comparison of approximately 600 homes annually in the US.
Cardano vs Bitcoin: Does the Future Belong to the Next-Gen Crypto?
Cardano is undoubtedly one of the next-gen crypto coins that are going to give Bitcoin a run for its money. Plus, it is one of the most talked-about cryptos in 2017. At the moment, Cardano and Ethereum are the competitors as they run in the same space. Both offer smart contracts, and both cryptos are scalable.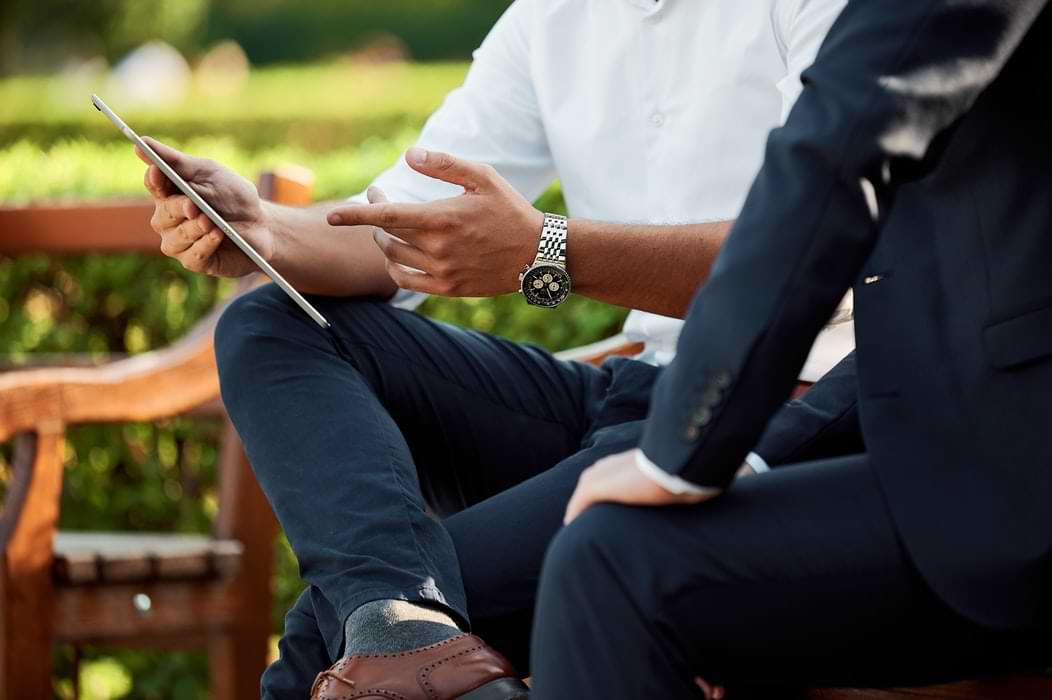 Bitcoin still attracts so many investors. It's still the largest crypto in terms of market cap. The edge of Cardano among other cryptos, Bitcoin included, is its years of research, testing, and planning. The making of Cardano is composed of different experts. Cardano is also planning to roll out their smart contracts in a new platform called Plutus.
Final Thoughts
Cardano is not competing with Bitcoin. Cardano has its place in the crypto market, and it aims to be more than just a cryptocurrency. Cardano wants to have great innovations that other cryptos don't have. Cardano's team is sure that Cardano will compete for the top spot shortly.
In choosing between the two, it's important to realize that each investor has different risk appetites and intentions on purchasing digital assets like ADA token, Bitcoin, and the likes. Investing in the crypto market could be a great deal but it has its own risk, hence one investment advice we could give is to do your own research before investing your money. After all, there's a greater risk if you do not have the technical expertise in these decentralized applications. While it's good financial advice to invest your fiat currencies in a digital currency, it still pays to research first.
Leave a Reply