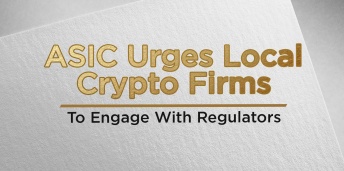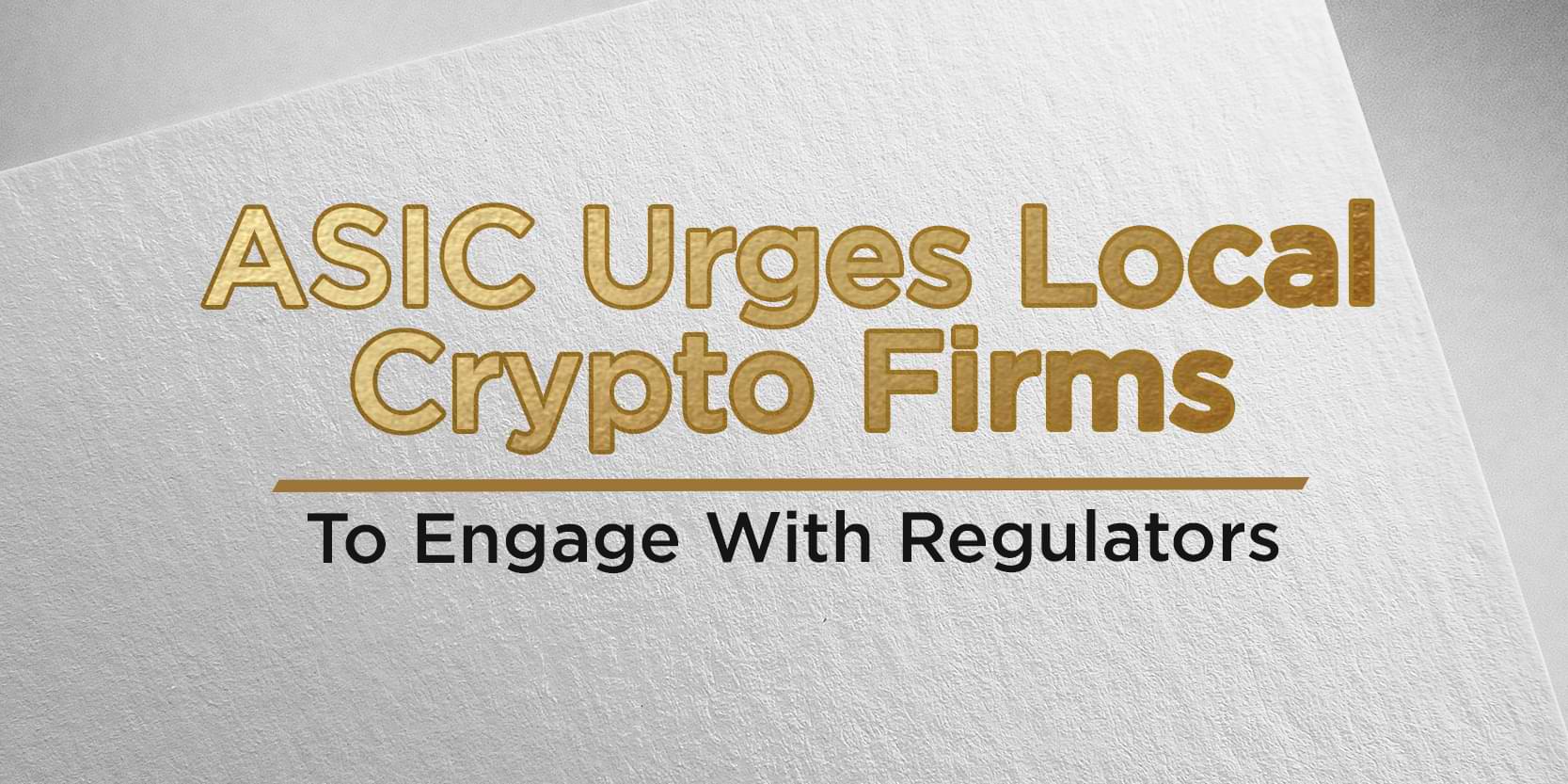 ASIC Urges Local Crypto Firms To Engage With Regulators
Reading Time: 7 minutes
Recently, governments have been high on alert, cracking down on cryptocurrency regulations left and right. From France's banning of anonymous transactions to India's plans for a full crypto ban, the horizon is looking shaky for avid coin investors. In the land down under, things are heating up as well, as the Australian Securities and Investments Commission (ASIC) has opened discourse with cryptocurrency firms, stating that they must work with regulators to provide clearer parameters for blockchain technology. 
The ASIC is the official corporate regulator assigned by the Australian government. The organisation's primary goal is to oversee, regulate, and maintain the country's financial services and protect consumers and creditors alike. As part of the government, they have the power to enforce laws within this niche, making their involvement in the cryptocurrency industry crucial for the future of Australia's digital economy. 
ASIC Will Try to Provide Guidance to DeFi Businesses
On April 19, the ASIC reached out to cryptocurrency and blockchain companies, urging them to collaborate with regulators in hopes of innovating the country's decentralised finance (DeFi) sphere. The move wasn't out of bounds, considering how widespread crypto has become in the region. 
A recent report proves that one in five Australian adults own some form of cryptocurrency, plus an over-40% rate of optimism among millennials between 25 and 34 for future crypto adoption. Meanwhile, local cryptocurrency exchange, Bitcoin.com.au, teamed up with the Australian Post in May of 2020, allowing anyone to purchase BTC through their local post office. With big moves by firms and consumers, it was only a matter of time before the government stepped up to join in the fray. 
ASIC's representative, Cathie Armour, has expressed interest in supporting businesses innovating the financial sector, offering assistance for new firms in the early stages of ideation. They will also be providing a set of regulations on DeFi, campaigning for its distributed ledger technology. The regulatory body has embraced the decentralised nature of blockchains, which is good news for Australia's digital economy. 
The Discussions Over It 
There are a lot of key players involved in the discussions surrounding Australia's next moves toward cryptocurrency acceptance and blockchain innovation. Things were optimistic on the corporate front. Blockchain Australia CEO, Steve Vallas, was open to working with ASIC for industry-wide engagement. 
However, Andrew Bragg, the chairman of the Senate Committee, stated that while there's massive potential in expanding blockchain technology, there still lies issues with regulating new technology. In particular, Bank CEOs, including the National Australia Bank's Ross McEwan, urged for clearer protocols for digital asset ownership. 
From a legal front, ASIC regulators will also be working with lawyers to provide legal advice to DeFi players. The situation is still rather complex, especially with how areas like taxation (particularly capital tax) require every single transaction to be logged and taxed––an unnecessary burden according to Kain Warwick, founder of Synthetix, a new blockchain lending platform that's booming in Australia. He's one who believes that the regulations are fine apart from the complicated taxation process––but not everyone shares the same opinion. 
Local Australian companies are already relocating to places like Germany due to the lack of guidance from the ASIC. Braggs has made it clear that he doesn't want talent and investment to leave the country simply because setting up a blockchain-based business is far too difficult to do locally, whether because of price or risk. 
Business As Always
At the time of discussion, there had been no clear policies that could properly bring cryptocurrency into the economy without putting the entire system at risk of money laundering and other faults. There are also no protections in place for digital asset investors–a consideration that needs to occur sooner or later, given the growing number of coin holders in the country. 
While Australia had been at the forefront of cryptocurrency regulations in 2018, they have since become outdated due to the quickly changing landscape. Most of the policies, at the time, also solely focused on Bitcoin, but now that altcoins are widely dominating the market (with Ethereum at the frontlines at $2,716 per ETH), there needs to be fresh guidance surrounding new offerings.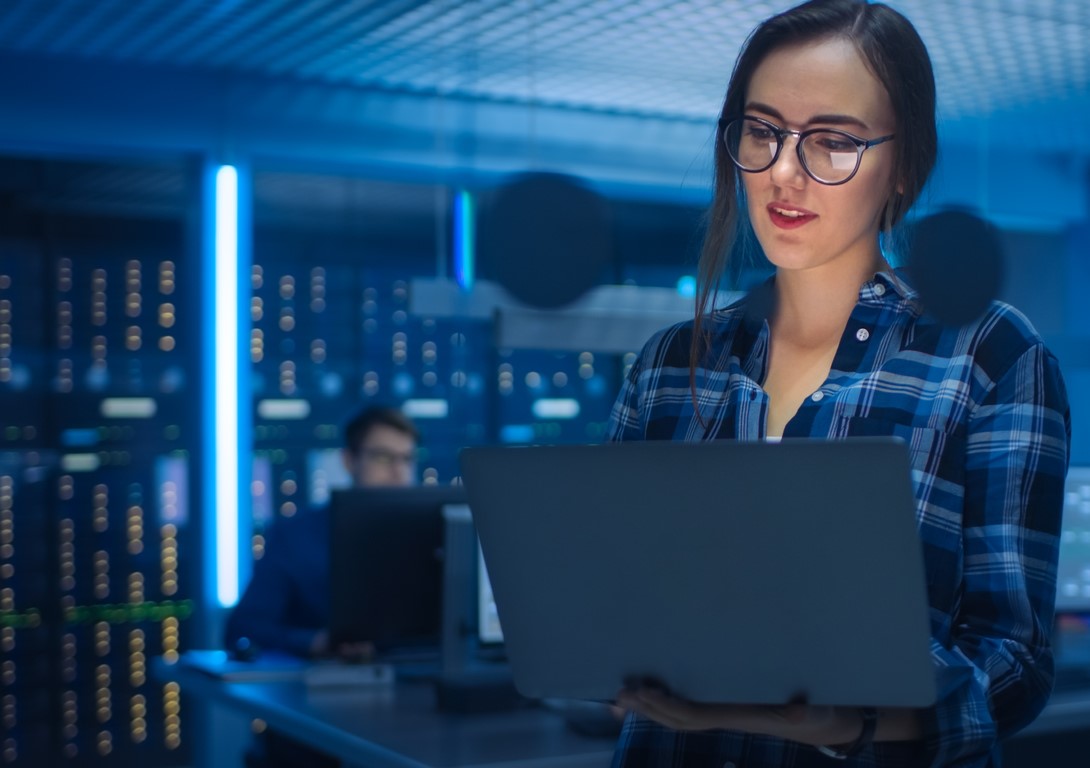 ASIC is going to start by connecting with new DeFi-based firms before pushing for any regulations. Their goal is to help new players understand the existing financial services landscape while also giving them the leverage to enter the cryptocurrency sphere if the business proposals exceed expectations. It will be some time before ASIC releases any policy updates, given that they intend to undergo extensive discussions prior to making moves. 
For now, things will be business as usual for ASIC. 
How Does ASIC Regulations Affect Investors? 
ASIC's moves are generally targeted to the corporate front, which they need to protect if they intend to grow Australia's digital economy. For now, nothing will change for independents to invest, who can go about their usual trading behaviour following the cryptocurrency regulations. Change is to be expected once ASIC rolls out policies for businesses, which may extend to investors as well. But it's not a huge worry for now, as regulators need time to identify potential players in the DeFi sector. 
Moreover, things are looking bright for the country's digital economy in general, as the government is clearly putting an effort to finally address gaps in policy. It's the first step to expanding the cryptocurrency sector, among other digital financial services. 
Leave a Reply