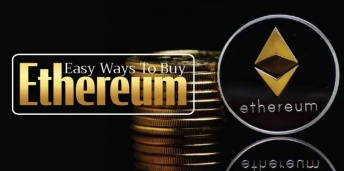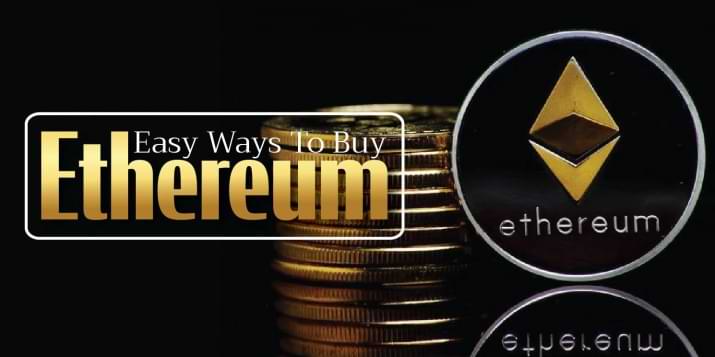 Beginner's Guide: Easy Ways to Buy Ethereum
Reading Time: 6 minutes
If there's anything the entire world will collectively agree on, it's that 2020 was not a good year. From bushfires to flash floods and COVID19, life was difficult and uncertain. The pandemic was particularly unkind to employment, as millions of people lost their jobs due to business closures and extended lockdowns. In most places in the world, if you weren't working from home or risking your life in the frontlines, you were most likely unemployed or put on temporary furlough. 
Because money has become a global dilemma, it's important to think about contingencies to help you survive on passive income, despite all odds. What if you could make a lucrative investment that will give you profit and will grow in value over time? An investment that you can track daily from the comfort of your home? 
I'm sure you may have heard the term "cryptocurrency" but might not know what it really is. Here are some brief points about digital cryptocurrency.
Cryptocurrency is just like regular money, except it's not physical.

There are many types of cryptocurrencies.

Cryptocurrency increases and decreases in value, similar to stocks.

Anyone can buy or mine them.

It's easy to learn about crypto! 
One of the best cryptocurrencies you can buy in 2020 is Ethereum, as it has been rising in popularity. Buying cryptocurrency is a lot like buying stocks–you can do it online through an exchange, and different sites offer varying deals. We'll teach you the easiest way to buy Ethereum and how to buy Ethereum–to help you make your first transaction!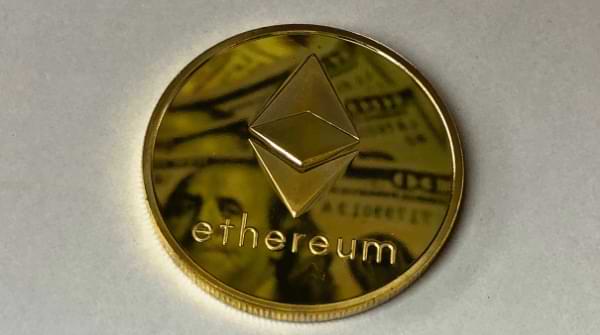 Ethereum's surge in popularity over the last six months has put it on an upward rally, making waves with a $450 recovery from its $177 low in March. While this year's Bitcoin evolution from the $20,000 range to new $30,000 highs has attracted investors to the cryptocurrency market, they're looking into more than just BTC. More people are gaining an interest in altcoins, and for holding second place by market cap, ETH is a no-brainer choice. 
But if you're new to buying Ethereum and other cryptocurrencies, you may want to be cautious about deciding what and when to purchase. We recommend referencing our crypto tracker for the latest price and market updates on every coin on the market. Due to the crypto market's volatility, it's a good idea to keep your eyes peeled and stay up-to-date with the latest prices. If BTC can rise by $10,000 in a week and fall by $9,000 in the next, so can others! 
Investing in property and businesses was once the norm, but recently, cryptocurrency investments have taken the world by storm. That's partly thanks to mainstream media coverage, which drove some of the most legendary bubbles in cryptocurrency history. Remember Bitcoin's surge to almost $20,000 in late 2017? It's all thanks to the media outlets telling the world that BTC exists. But as all things hyped, prices dipped shortly after, and BTC stayed under the radar until 2020. Remember, when you decide to buy Ether or other coins, you have to watch what the media says and think about investment returns in the long-term. 
As with all investments, there's an inherent risk in buying Ethereum, Bitcoin, and other altcoins. We strongly advise anyone considering getting into cryptocurrency to do their research. We actively offer several videos and blogs on our site to help you make the best buying and selling decisions.
How to Buy Ethereum
Here's the easiest and fastest way to buy Ethereum, which you can do from a smartphone! 
Choose an Ethereum wallet. You can pick either hardware or software. 

Choose an Ethereum exchange, such as Coinbase or Binance. These platforms carry various cryptocurrencies, so apart from fiat money, you can also directly exchange between BTC to ETH, USDT to ETH, and more. The amount of tokens you receive depends on the current Ethereum price, so buy smart. 

After purchasing Ethereum, the ETH will go into your wallet. You can trade it again, sell, or buy more! 
Interesting Information
Ethereum is expected to continue to rise in value over the next 10 years.

Ethereum is not just a cryptocurrency; it's also a development tool that many tech giants love to use.

Unlike Bitcoin, which has a total supply cap of 21 million BTC, there isn't a maximum number of ETH that can exist. However, miners can only generate up to 18 million ETH per year. 
Leave a Reply