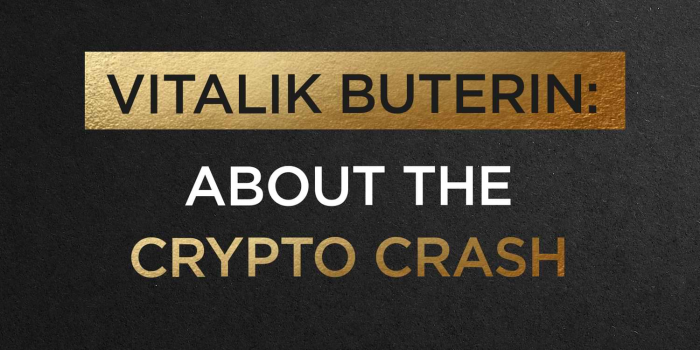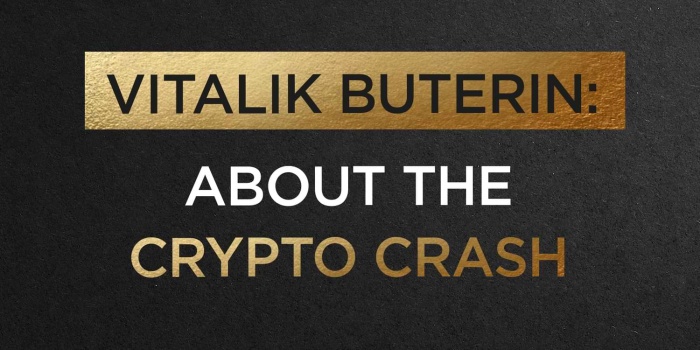 Vitalik Buterin: About The Crypto Crash
Reading Time: 8 minutes
Vitalik Buterin is well-known in the cryptocurrency industry for being the genius, 27-year old co-creator of the biggest altcoin-based blockchain, Ethereum currency. The network's penchant for innovation and massive contribution to spreading decentralized technology all over the web has shaped blockchain-based applications for the past six years, making it one of the most influential figures in the field. 
With the network's recent astronomical growth, powered by the surge in popularity of non-fungible tokens, Buterin's ETH holdings have graced the crypto news after surpassing $1 billion, making him the newest crypto-billionaire among many others who lucked out in the recent bull run. Recently, he spoke up about the cryptocurrency crash and its implications in the present and the future. 
Crypto is a Bubble But Isn't a Toy 
Vitalik Buterin is well-aware of crypto boom-and-bust cycles, having experienced the turbulence in 2017 firsthand when ETH grew by 350% in two months before plummeting by 1,000% by the end of 2018. While most blockchains could take on an experimental approach with cryptocurrency in the past, players are now moving forward with plenty of caution, especially as more people are entering the ecosystem. In an interview published on May 20, after ETH fell by 54% overnight, Buterin acknowledged the importance of crypto, stating that it's no longer a toy (for investors to play with)—and it will continue to evolve into a relevant store of value as mainstream interest grows. 
A cryptocurrency bubble mirrors an economic bubble, where a period of hyperinflation is theoretically followed by a massive collapse in value. In 2017, the cryptocurrency market experienced its biggest bubble in history: the likes of Bitcoin spiked from $7,000 to $18,000 in two months. And then government regulations—particularly in China—flew by, causing BTC's trip to the moon to fall to a halt. The Bitcoin crash brought it back down to Earth—it returned to $7,000 just two months after its high. 
The early 2021 crypto rally is reminiscent of that of 2017's, which is why experts were quick to warn about the implications of 26,000% gains (garnered by Dogecoin over just one year). And for once, they were right: the cryptocurrency crash has been resurrected from history after a massive sell-off, prompted by Musk's Bitcoin betrayal and China's crackdown on cryptocurrencies. The charts, which were glowing green for the past few months, have turned to a bloody red, signifying a new chapter in this year's crypto saga—one that affects more people than ever as crypto adoption grows. 
"Please Stop Gifting Me Random Coins" 
Buterin revealed his public wallet address in 2018 when he was requested to disclose his trading history. The same wallet still lives on today and is the primary source for calculating his net worth.
If there's anything you need to know about cryptocurrency wallets, the only way to send funds to another is by knowing their public wallet address. As such, Buterin's exposed address has turned it into a pool that new blockchains dump coins into, partly in hopes of garnering the Ethereum co-founder's attention and partly in hopes of garnering the attention of people watching the wallet's activity closely—essentially free advertising. 
Recently, Buterin was sent $6 billion worth of Shiba Inu (SHIB), a meme coin that grew by 1,184% in three days. The coins transferred into his account make up 90% of the blockchain's total supply, and Buterin was understandably confused. He requested crypto makers to stop sending him coins in an interview, as they were built on blockchains that he didn't understand and naturally could not endorse. He has since burned the coins by donating them to charity and urges others to do the same. 
The Tesla Founder's Factor 
Elon Musk was Bitcoin's biggest endorser in March of this year, and his tweets were important catalysts in helping BTC gain the momentum to reach a $64,000 peak. By mid-April, Tesla was accepting BTC payments in the US. Then Musk started to lose interest and shifted to endorsing Dogecoin, forcing the coin's value to unprecedented heights. In mid-May, Musk took a 360-degree turn and decided that never mind, he wasn't going to support Bitcoin after all.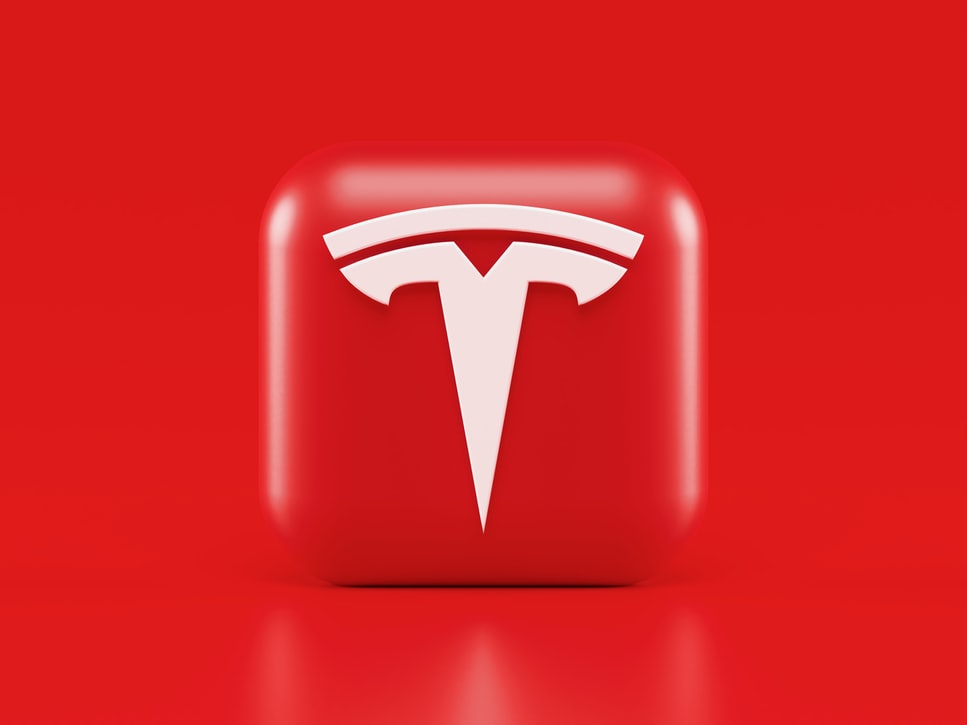 On May 13, Musk took to Twitter announcing that Tesla would stop accepting BTC payments, citing environmental concerns as the primary propagator for the decision. Tesla, an electronic car company, is known to be a sustainable-forward brand, so Musk's initial endorsement was, by nature, not the best idea. This move could have been, above all else, in response to Tesla's plummeting stocks, likely fueled by Musk's confusing back-and-forth concerning cryptocurrency. But Buterin was confident that Musk didn't specifically work under malicious intent—the market was simply overzealous over the sudden influx of investments after his tweets went viral. 
Government Pressure
Shortly after Tesla stopped accepting BTC payments, the Chinese government made its move, increasing the pressure on the already-strained cryptocurrency market. Vice Premier Liu He is the highest authority to put his fist down against crypto, declaring that they were implementing strict regulations against crypto trading and mining. The news didn't merit any specific actions, and trading and mining are known to be under-the-table activities in the country since 2013. However, given the already crumbling state of the market, panic sellers were quick to sell off their holdings, sparking a colossal decline in the cryptocurrency market's value. 
On a brighter note, Buterin stated that governments couldn't necessarily eliminate crypto from circulation. But they can make the barrier of entry much higher or block or limit access to existing systems. 
Danger to The Climate 
Ethereum is currently no different from Bitcoin—their Proof-of-Work consensus model is unsustainable from an environmental front. However, Buterin is confident that Ethereum's transition to ETH 2.0 will greatly reduce its strain on the climate, stating that the network's energy use could drop by 1,000 to 10,000 times the current value. He acknowledges the concerns surrounding its impact on the environment, hence why the blockchain's Proof-of-Stake transition is prioritized above all else. 
While Ethereum has a distinct support system to get it out of the prehistoric mining era, the same doesn't go for Bitcoin. The mysterious Satoshi Nakamoto is reportedly no longer involved in Bitcoin's development, so the network is being managed by its community—and it's a lot harder to coordinate when there are thousands of people involved. Buterin believes that if Bitcoin doesn't start to change, it may eventually get left behind. 
Leave a Reply