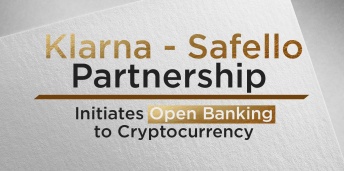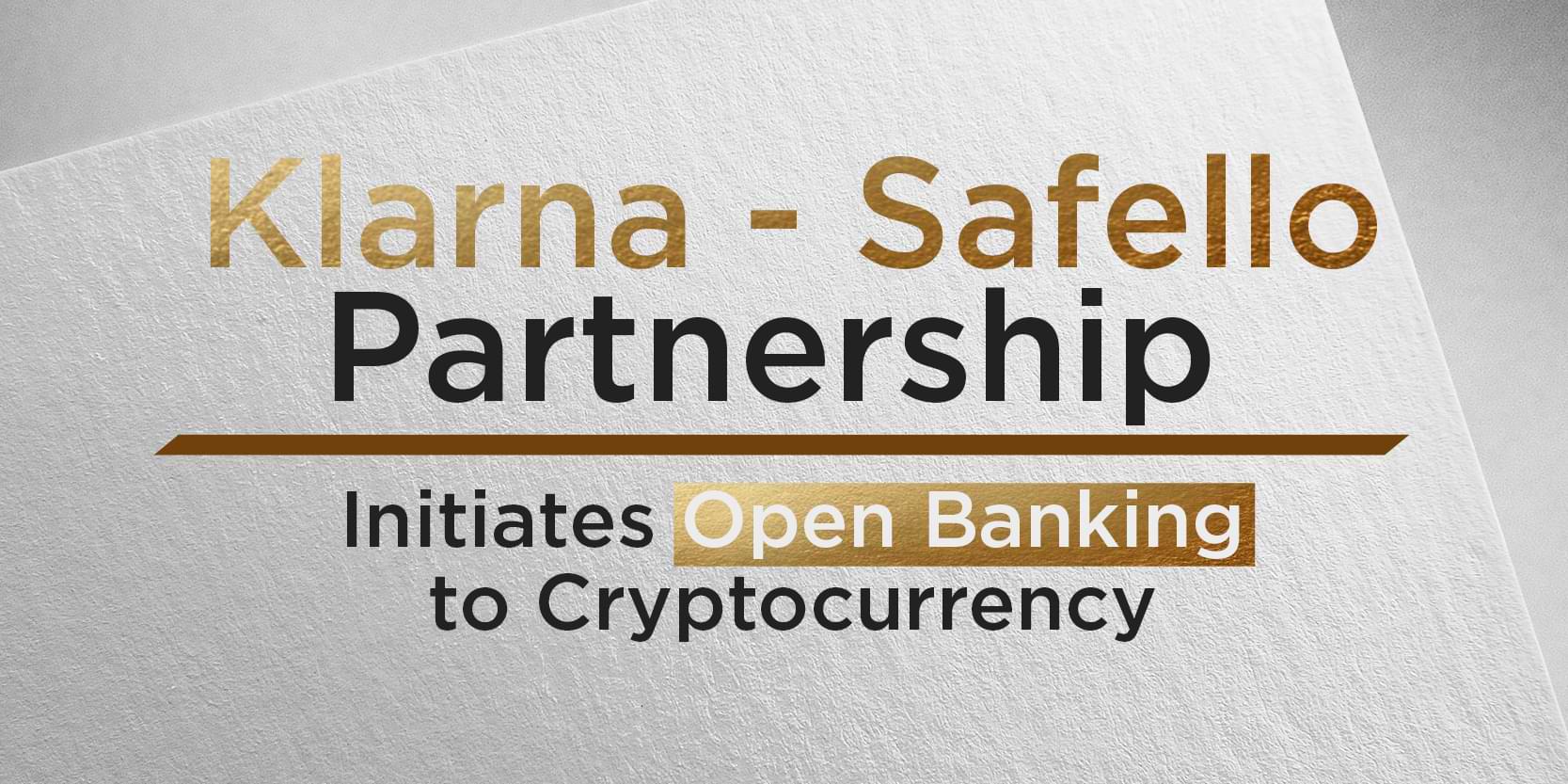 Klarna - Safello Partnership Initiates Open Banking to Cryptocurrency
Swedish financial services giant Klarna announced a partnership with cryptocurrency brokerage firm Safello in a press release published February 17. This collaboration allows Safello's 180,000 users to buy cryptocurrency directly from their bank accounts.
Klarna provides payment solutions for over 90 million consumers in 17 countries. It is Europe's most highly valued private fintech ($10.65 billion valuation), ranking 5th on 2020 CNBC Disruptor 50 list. Klarna offers a single API that complies with EU's open-banking regulations, ensuring a secure, compliant cryptocurrency access to a wider section of the European population.
Klarna's Senior Commercial Manager Philippe Rousseau looks forward to the partnership. He told PR Newswire Cision, "For over 15 years, Klarna has developed a mature and secure financial ecosystem that opens up a range of opportunities for increased innovation and competition. Safello is a textbook example of consumer-centric innovators who can leverage the strength of our developer-friendly, open banking infrastructure and we are very much looking forward to the partnership."
Safello is a fully regulated Swedish cryptocurrency brokerage boasting around 900M+ in exchanged value. The company's goal is to make cryptocurrency accessible to more people through industry-leading speeds and a user-friendly platform. Safello boasts a recognizable list of backers that include White Star Capital, Northzone, and Erik Voorhees.
According to Safello CEO Frank Schuil, "This is a match made in heaven. Klarna shares our vision of offering a superior user experience without compromising security and compliance. Besides, open banking is an exceptionally exciting area that will play a key role in our future plans."
Leave a Reply