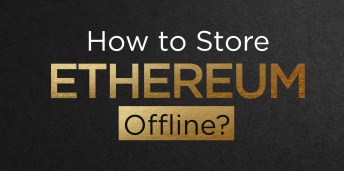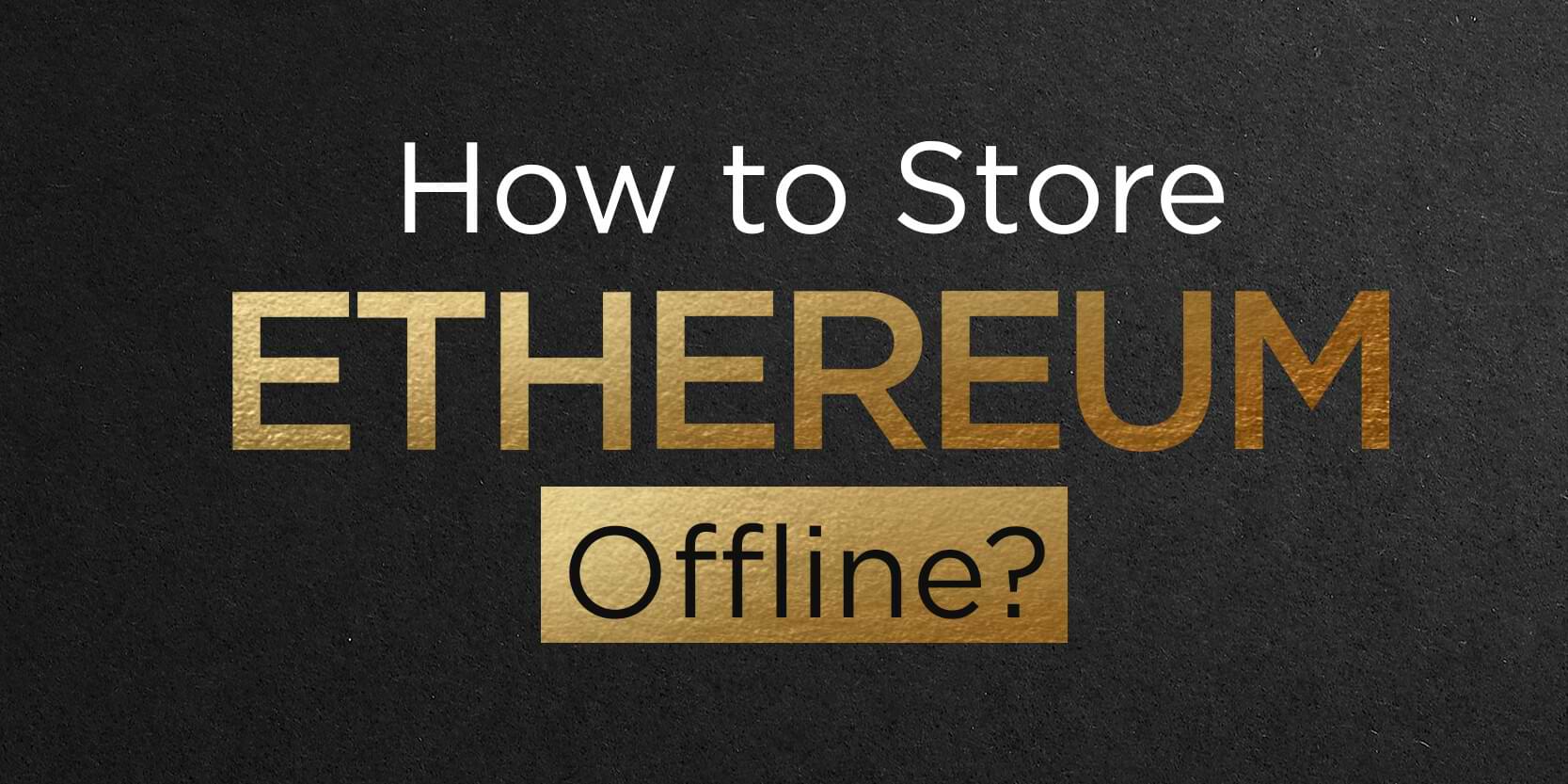 How to Store Ethereum Offline?
Reading Time: 9 minutes
Ethereum's been on a roll. In the past year, Ether (ETH) skyrocketed by over 1,700%, now sitting at an all-time high of $3,500—and the graphs are still trending upwards. Meanwhile, as blockchain technology has been gaining more reputation, Ethereum has also found itself at the center of attention, with its robust technology that seems to be part of almost all recent digitally-driven innovations. From NFTs to the best alternative to Bitcoin, the internet has all the reason to be in a frenzy for Ethereum and, by extension, its native coin. 
If you've recently been swept away by Ethereum's light, then you might be swirling with questions about how to go about investing in the bullish ETH. The first thing you need to jumpstart your crypto investment journey is a dedicated wallet. And while you may have heard of digital derivatives, like the Coinbase wallet or Exodus wallet, it helps to know about offline wallets that live outside of the hackable online territory. 
What You Need to Know About Ethereum 
The Ethereum blockchain is popular because it was the first to employ robust features that have contributed to innovating digital technology. Unlike Bitcoin (BTC) currency, which exists only as a peer-to-peer payment network, Ethereum offers a whole lot more: it's a smart contract-based platform where programmers can develop decentralized applications and mint tokens. Its network has partly to do with the dense altcoin market, as the blockchain enables anyone to create coins and tokens through token various standards. 
Ethereum was the first to successfully employ smart contract technology while making it practical and user-friendly. These contracts are the foundations of decentralization—they allow programmers to write actions and consequences triggered by different routes, removing the need for manual processes throughout a program's operations. 
Ethereum is a hub for innovation and is powered by its native token, Ether (ETH), hence why the coin is expected to remain relevant even without significant investor interest. Moreover, Ethereum is transitioning to the ETH 2.0 network, which will improve its scalability issues and overall efficiency. 
Ethereum Storage: Hot Storage vs. Cold Storage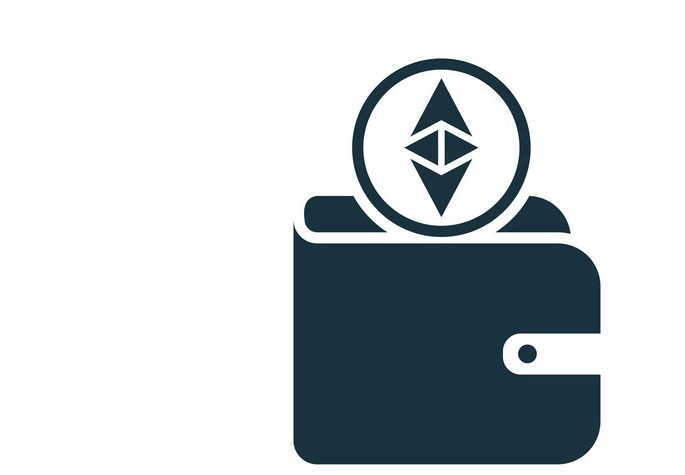 If you choose to invest in ETH—or any other cryptocurrency—you need to obtain a dedicated wallet to store your funds. Banks haven't opened up to cryptocurrency integrations, so it's currently impossible to store coins in a bank account. A crypto-specific wallet will allow you to store various currencies, whether obtained through transactions or ETH mining, making it easier for you to manage your funds. There are various Ethereum wallets available on the market, with the biggest distinction being whether they live online or offline.
Hot Storage
Hot wallets are digital cryptocurrency wallets connected to the internet, with popular options including Coinbase and Exodus. These don't specifically "store" your coins; rather, they facilitate any changes to your funds on the blockchain and make it easier to make transactions. As all exchanges are online, it can be cumbersome to go through the transfer process required by a physical wallet, hence why hot wallets are extremely popular among small-scale investors. 
However, a major downside to any internet-connected wallet is that they're ultimately susceptible to hacks, which are growing increasingly common as skilled individuals learn to maneuver the ins and outs of stealing from wallets and exchanges. The most important things you need to protect are your private keys, which essentially store all the crypto you own. Suppose a hacker were to access these keys. In that case, they could transfer the balance to themselves, and you'll never be able to retrieve them again, as crypto transactions are not mediated by any central authority. 
Cold Storage
Unlike hot storage, which only takes the form of websites or applications that live on the internet, cold wallets are offline storage solutions that allow you to keep your cryptocurrency safe from the watchful eyes of hackers. Cold storage usually comes in the form of a USB or other hardware that can be connected to a computer and accessed offline, keeping your funds safe even as you manage them. However, not all cold wallets allow you to transact online, so often, you may need to own both a hot and cold wallet if you choose to use the latter to store your assets. 
Cold storages are significantly safer due to not being susceptible to hacks, but they aren't fool-proof options, either. Like any physical wallet, losing your cold wallet means losing your funds forever, so storing the hardware in a safe and secure location is important. On the bright side, you have the option of purchasing new hardware and inputting the recovery seed in case of losses or damages, so it's still a viable option as long as you can keep the recovery information safe. 
Safe Offline Storage of ETH 
There are plenty of cold wallets that support ETH, but it's important to find a trustworthy option to prevent losing your funds to elaborate scams. Below are some industry favorites that offer robust protection. 
Trezor Wallet 
You can't talk about hardware wallets without mentioning an industry behemoth Trezor Wallet, that has gained the trust of millions of users worldwide. It employs potent security measures that can bypass computer malware, so you're sure to be safe no matter where you plug the hardware in. Unlike some hot wallets, which take hold of your private keys, Trezor gives you 100% control over your keys, plus the option to digitally sign transactions, so you don't have to rely on a hot wallet to manage transactions. Backup is possible through an optional 24-word seed phrase.  
Ledger Nano X
The Ledger Nano X is a small, Juul-size device with a discreet look and convenient functionalities. It's one of the few options on the market with Bluetooth compatibility, allowing you to live a dongle-free life with ease. It's compatible with iOS and Android devices and can connect directly to your smartphone, making it a great option if you don't own a desktop. It's not shy of robust security measures, either, with a high-level private key protection and an option to own a 24-word seed and additional security PIN. 
Exodus Crypto Wallet
A free Exodus hot wallet has garnered the support of millions for its easy-to-use, beginner-friendly platform. Recently, it partnered up with Trezor to offer seamless integrations between the two, giving you the option to use the Exodus wallet in conjunction with your offline Trezor device. You can enjoy Trezor's amazing security with the added benefits of Exodus's 24/7 support and ability to foster online transactions. 
My Ether Wallet
Ethereum conveniently offers an in-house wallet called My Ether Wallet, a hot storage option dedicated to storing and managing ETH transactions. Unlike other digital wallets, MEW only deals with Ether, so you're limited in terms of cryptocurrency diversity. However, it has partnered up with Ledger Nano X, allowing new and existing users to make the most out of the security of a cold wallet while also managing ETH transactions online.
Final Thoughts
That wraps it up for what you need to know about how to store Ethereum offline. There are many more cold wallets available on the market—it all boils down to personal preference. Regardless, keeping a bulk of your funds offline is highly recommended to stay under the radar and avoid the dangers of online hacks, especially as Etheruem continues to make waves in the digital economy. 
Leave a Reply