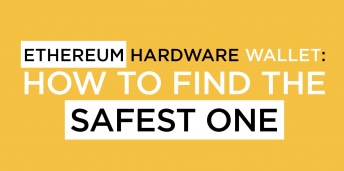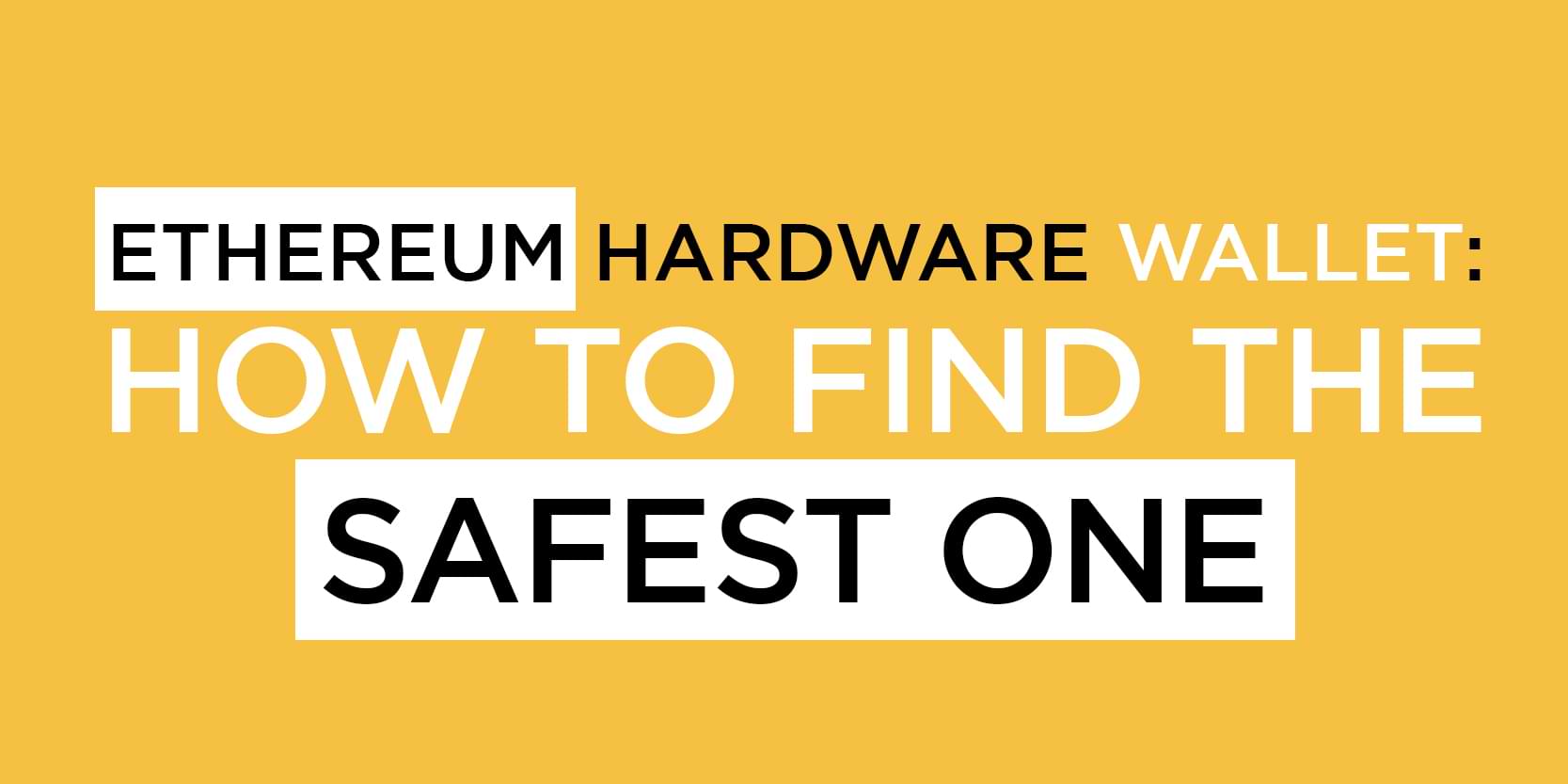 Ethereum Hardware Wallet: How to Find The Safest One
Reading Time: 9 minutes
Most cryptocurrency exchanges come with a "wallet" feature, which allows you to conveniently hold your funds without having to go through expensive withdrawals. But experts advise against doing so for a reason—exchanges live online, making them prone to hacks and various attacks that can result in you losing all your funds. The best way to protect your cryptocurrency is to store them outside of an exchange—in a dedicated wallet. 
What is a Crypto Wallet?
A cryptocurrency wallet is simply software or hardware that can hold your coins. Some blockchains have in-house wallets, like Cardano's (ADA) Daedalus Wallet and Terra's (LUNA) Terra Station, which can only hold their native cryptocurrencies. However, more general wallets, like Coinbase, Exodus, and Trust Wallet, can hold thousands of coins, essentially helping you manage your portfolio and track all your crypto investments in one platform.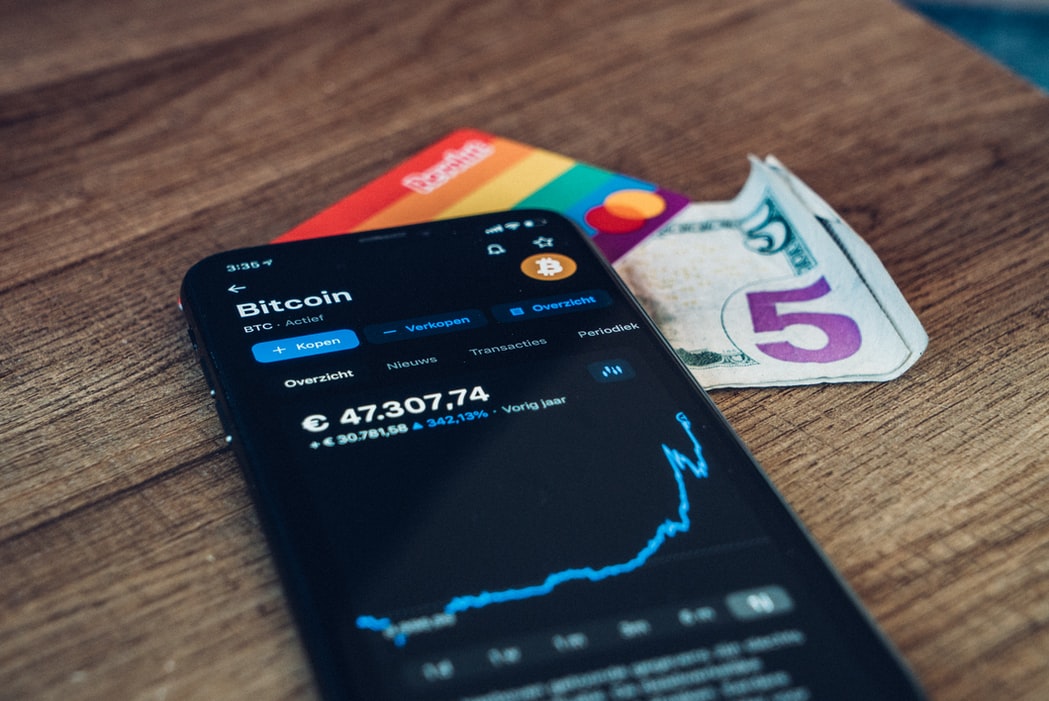 There are three walls that help crypto wallets protect your coins: a 12-24 word seed phrase that acts as a password or account recovery measure, private keys that shield your funds from being moved by external forces, and public keys, which are used to receive coins from exchanges or other wallets. 
What's The Difference Between Hot And Cold Wallets? 
The biggest differentiation between crypto wallets is whether they're online (hot) or hardware (cold) wallets. Hot wallets can be downloaded onto your phone or computer and are always connected to the internet, like online banking apps. While these are extremely convenient—especially given how some can pair with exchanges for easier transactions—they also pose the risk of being online. 
Hackers can get a hold of your private keys or seeds, subsequently allowing them to access your account and transfer the funds elsewhere. Blockchain technology will enable you to track these transactions, but there's no way to recover any compromised cryptocurrency. As a result, it's pertinent to keep these "passwords" offline and in private storage that no one else can potentially access. 
On that note, experts advise investors with large cryptocurrency holdings to stay away from online wallets in the first place. Some platforms, like PayPal, don't give you access to your private keys, which is detrimental as you won't have full control over the coins. There's a saying that goes "not your keys, not your crypto," and that applies even to the coins that live in what's supposedly your wallet. 
The safest way of holding your cryptocurrency is to opt for cold storage or a hardware wallet that comes in the form of a portable device. It can be attached to any computer and accessed offline, shielding it from the prying eyes of persistent hackers. The biggest inconvenience to offline wallets is that you can't easily move coins between the wallet and exchanges, making them ideal only for long-term HODLing. But if you intend to hold a large number of coins for a long time, then it's the ultimate security measure to protect your cryptocurrency. 
How Does Ethereum Hardware Wallet Work? 
Most hardware wallets can store thousands of cryptocurrencies, including Ether crypto. Depending on the device, you may need to create a separate wallet within the overarching cold storage for each cryptocurrency you own, so your BTC won't be stored in the same address as your ETH—and the same goes for other altcoins. 
Upon starting up a hardware wallet, you may be required to input a password or a PIN that needs to be filled out every time you attempt to access the software. You'll also be asked to opt to own a recovery seed, which will merge with your private keys and is crucial for account retrieval in case of device loss or damage. While a hardware wallet can be accessed offline, it can also go online for a short period to enable you to move funds between it and an exchange.
Can Hardware Wallets be Hacked? 
Hardware wallets often employ robust security measures against hackers, making them theoretically unhackable—but that usually only applies to the physical drive. As all hardware services still have connections to the online realm, websites are always at risk of malicious attacks. Last year, one of Ledger's servers—a popular cold wallet brand—was reportedly hacked, resulting in a data breach of sensitive customer information, including names, addresses, and phone numbers. 
While all Ledger wallets were compromised during the attack, a quick software update was released to solve the issue. Wallet companies are vigilant against these attacks and roll out solutions quickly, but the problem extends to HODLers who aren't up-to-date with the latest news surrounding their wallets. If they weren't able to catch the update on time, then their funds would have been in danger for longer. 
Phishing sites also run rampant across all cryptocurrency-related websites. Searching up a particular wallet or service can be a tumultuous affair—it's difficult to figure out the exact link to the legitimate site, as sometimes even the first to appear on the Google search is a scam site. It's recommended to use a link scanner or find the right links from trusted crypto resources. 
Best Ethereum Hardware Wallets
There are thousands of hardware wallets available online—these are some of the most popular options that have gained the trust of millions of users worldwide. 
Trezor
Trezor is a name that has gained recognition for its incredibly robust yet portable cryptocurrency wallets that put security above all else. The brand carries two models: the basic Trezor One and the more advanced Trezor Model T. Both options share the same clean and easy-to-use UI with functionalities for beginner and intermediate traders. A big upside to this wallet is that the device itself contains buttons, which need to be manually clicked to confirm transactions. That way, an online hacker won't be able to move any of your coins on the occasion that they find a way to access your account—but even that feat is unlikely. On top of the basic wallet functions, Trezor also has a password manager that's a lot safer than online derivatives. You can follow the Trezor guide to use it appropriately.
Ledger
Apart from a data breach in December of 2020, Ledger has proven itself to be one of the biggest names in the cryptocurrency hardware industry. The USB-like wallet is convenient and discreet, and easy-to-use for investors both new and seasoned. Its two models, the Ledger Nano S and Ledger Nano X differ in functionality—with the X being the more robust of the two. A complex chip present is present in every unit and can shield your funds against the most persistent attacks. 
OPOLO
OPOLO is a lesser-known brand in the hardware scene, which is primarily ruled by Trezor and Ledger. However, this name notably produces higher-end hardware wallets ideal for serious traders and investors. At a price tag of over $240 for the baseline model, it's a hefty cost that merits high-level security. Unlike its predecessors, the OPOLO device is a 3.2-inch touch screen where you can directly input an up to 120-word password on the device. Its built-in crypto-to-crypto and crypto-to-fiat exchange allow you to handle most transactions within the ecosystem, significantly reducing risk. 
Closing Thoughts 
Cybersecurity is one of the most challenging roadblocks faced by a new era of investors. Unlike traditional stocks and bonds, which are generally safe despite being traded online, the cryptocurrency landscape attracts some of the most persistent hackers on the web. It's critical to take security more seriously when dealing with any crypto-related transactions to protect yourself and your funds from any phishing opportunity that may come your way. And when it comes to choosing a wallet to store your Ether, shopping for a hardware option is the first step to securing online safety. 
Leave a Reply