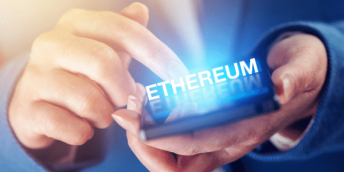 The Ethereum 2.0 Network Will Launch on December 1st
Reading Time: 3 minutes
Does Ethereum 2.0 Network Will Launch on December 1st?
It has been a question that all Ethereum investors have been asking for the past month. The answer would determine the future of this coin. Finally, we have an answer to that. 
There was much speculation as to whether the amount of ETH needed to launch would be reached before the deadline, and for the last 2 weeks, it looked like it would not get close. However, as of November 26th, the amount of ETH needed has been reached.
694,368 ETH worth over $422 million has been deposited into the network, and this means the network will launch on December 1st. This is a huge relief to anyone who had either already deposited their ETH or was holding Ethereum. If the network did not launch, the price of Ethereum would have dropped.
Right now, Ethereum is seeing large price increases since the news broke about the network and the price will only continue going up through December and into 2021. If the network is as successful as it is predicted to be. We will see more people buying Ethereum to be a part of this new proof of stake network.
It is expected that all current validators will see a 20% increase annually on their initial investment of 32 ETH, which is a much-needed incentive as 32 ETH is worth over $20,000 at current prices.
Ethereum's price is $774 AUD at the time of writing. 
According to Bitcoin.com, the last 25% of ETH needed to launch was deposited within a 4-hour period which was predicted. Many validators held back until the last possible moment to see if the rewards for depositing would increase. This has made huge waves and has garnered more attention for Ethereum that it has had all year.
This is a massive milestone for cryptocurrency, and it shows how crypto investors are accepting the change. This could lead to more cryptocurrencies changing the way they operate in the future.
Will the change be immediate?
No, on December 1st the network will launch, but it will be in phase 0 to minimize the effect it has on the current network. Going forward, it will slowly phase out the current proof of work method and replace it with the proof of stake method for mining.
Do not throw away your mining rigs just yet as you could still use it to mine other altcoins such as Litecoin which is also receiving a price increase thanks to Bitcoin and its current success.
It seems 2021 will be an incredible year for all cryptocurrencies, which makes right now the best time to invest. Many experts believe that Ethereum and Bitcoin will smash both their highest prices and set new records in the coming months.
To keep up to date with any news about Bitcoin and Ethereum or to track their prices, you can use our crypto tracker.
Leave a Reply