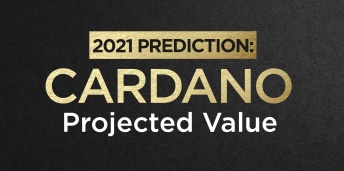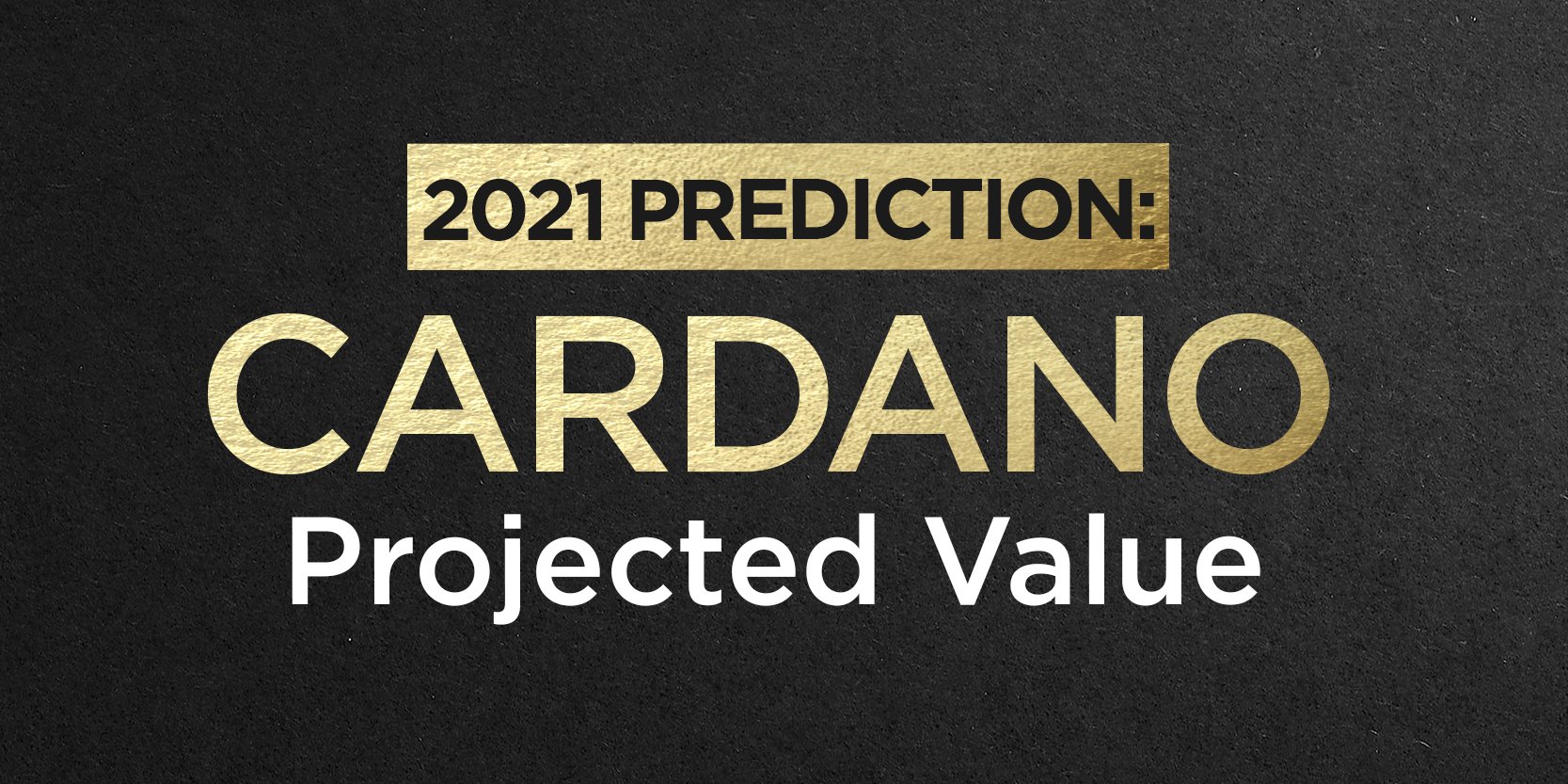 Cardano Prediction 2021: Cardano Projected Value
Reading Time: 9 minutes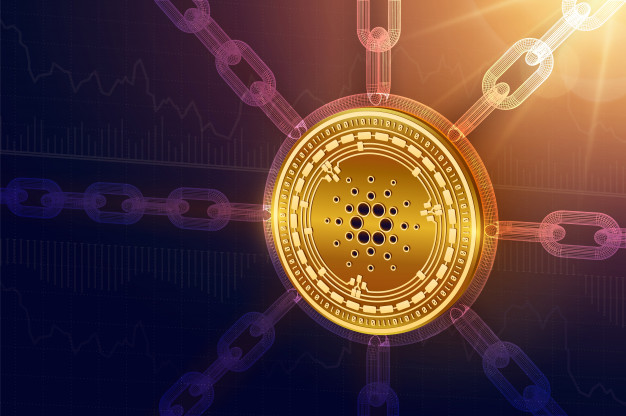 Cardano Prediction 2021: Cardano Projected Value
Since its official release in 2017, Cardano has been making waves in the cryptocurrency world. Cardano (ADA) has managed to make its way into various top cryptocurrency top 10 lists. 
What makes Cardano unique?
What is the idea behind Cardano?
What is Cardano's current value, and what does it have in store for the future?
Read on to find out.
Cardano Coin Overview
Before we delve deeper into Cardano predictions, let's go through its history in order to better understand its goals, and what makes it unique.

Cardano History
Development for Cardano started in 2015, and it was officially launched in 2017. One of the most interesting facts about Cardano is the fact that it was founded by Charles Hoskinson, one of Ethereum's original eight co-founders. After a disagreement with founder Vitalik Buterin about whether to keep Ethereum nonprofit or turn it into a for-profit entity, Hoskinson left Ethereum. 
He was then approached by Ethereum co-founder Jeremy Wood about starting Internet Online Hong Kong (IOHK), a blockchain engineering company. Their key project? Cardano: a public blockchain designed to house smart contracts. At the heart of Cardano is a cryptocurrency that they called ADA, named after the 19th-century mathematician, Ada Lovelace.
Cardano's development is currently being supervised by Switzerland-based non-profit, Cardano Foundation.
What is Cardano?
To clarify, Cardano is the cryptocurrency platform and ADA is the currency. The platform runs on an especially-designed proof-of-stake consensus protocol called Ouroboros that welcome both permissionless (public i.e., anyone can join) and permissioned (i.e., only those with access can join) blockchains.
The platform is coded in Haskell, a programming language designed for security, commonly used in defence, finance, and aerospace. Cardano has gained a reputation for being deeply rooted in academic research: the Cardano team routinely publishes academic papers, attends conferences, and seek the input of independent scholastic bodies.
ADA is a currency on the Cardano blockchain. ADA is designed to be used as a secure, decentralized currency.

How Cardano (ADA) Staking Works
According to its official website, an ADA held represents a "stake in the network, with the size of the stake proportional to the amount of ADA held". A holder can earn rewards by participating in a stake pool, or by running their own stake pool. The more stake i.e., the more ADA there is in a given stake pool, the higher chances it has of being a "slot leader" that produces a new block in the blockchain, and are eligible for rewards.
W here to Stake Cardano (ADA)
IOHK has developed Daedalus wallet, a full-node wallet that supports ADA staking. Cardano has also promoted Yoroi, a browser-based wallet by EMURGO.
There are other wallets that offer Cardano staking, but be sure to do your due diligence before putting your money or cryptocurrency in any wallet or staking pool.
What are Cardano (ADA) Staking Rewards
The ADA staking mechanism revolves around one central tenet: the more ADA you stake, the more rewards you can potentially rake in. Cardano has designed a handy calculator to help people determine possible staking rewards. 
Cardano vs. Ethereum
The cryptocurrency arena is inherently competitive. Cardano is often touted as one of Ethereum's biggest contenders because just like Ethereum, Cardano also offers a seamless smart contract platform. Cardano also benefits from having a cohesive team that focuses on improving the platform. Cardano's upgrade will also allow it to go toe to toe against the Ethereum upgrade. 
On the other hand, it's worth noting that in terms of decentralization, nothing beats Ethereum's legion of thriving developer communities. Ethereum and Cardano are both eyeing a longer rollout: Cardano is currently implementing a development roadmap composed of 5 "eras", each focusing on a particular functionality; Ethereum is going to be implemented in 3 phases (0,1,2). According to founder Vitalik Buterin:
This is my approximate view of what the next ~5-10 years of eth2 and beyond might look like.
Roadmap below reflects my own views, others (including future versions of me) may have different perspectives! Details may of course change as we discover new info or new tech. pic.twitter.com/wynMVC04Ag

— vitalik.eth (@VitalikButerin) March 18, 2020
Cardano vs. Polkadot
Like Cardano, Polkadot (DOT) was also founded by an Ethereum co-founder. Gavin Wood served as Ethereum's Chief Technology Officer from 2013 - 2015. He founded Web3 Foundation, a research and development funding company.
Polkadot's vision is that of an interoperable web of blockchains: it is designed to allow developers to connect their own blockchains with others', and under which conditions. The DOT token automatically gives holders control over the entire protocol. Wood told Bloomberg,
"We are going to see a lot of different innovative products that can't exist in a smart contract environment [...] Game blockchains, ensuring gamers don't cheat. Blockchains within consortia. They are difficult to deploy in a smart contract environment."
Decentralization, security, scalability, and self-governance has been built into the design of the DOT token. This feature, in the meantime, is on the roadmap for Cardano. As of writing, Cardano is on the Shelley phase of the rollout, a phase focused on gradual decentralization. The last phase, called Voltaire, focuses on the Cardano network being truly decentralized and self-sustaining. 
Where to Buy Cardano
ADA is available in all major exchanges, including, but not limited to Binance, eToro, Kraken, and Coinbase.
Cardano Current Prices
Cardano's transition from phase one to two (Byron to Shelley, in Cardano-speak) meant an upswing on prices during the entirety of 2020. At the time of writing, Cardano is at the #6 spot in terms of market capitalization ($13.75B), one spot up Litecoin ($9.61B), and one spot below Polkadot ($15.04B).
The Future of Cardano
Cardano will be comprised of five phases, each incorporating a new layer of functionality that will bring it to the desired endpoint: a blockchain that
Byron - setting up the foundation; buying and selling ADA, building a community, Daedalus and Yoroi wallets,

Shelley - optimizing decentralization; staking and establishment of community-run network nodes,

Goguen - smart contracts; adding the capability to build decentralized applications on Cardano, making Cardano more accessible even to non-programmers,

Basho - scaling; improving interoperability, optimizing to support growth, introduction of new blockchains,

Voltaire - governance; independence from IOHK, allowing for a voting system -- all network participants will be able to drive the future of Cardano

Cardano Forecast -- According to Sources
How high will Cardano go? Since cryptocurrency is an extremely volatile market, it's important to look at things from many different points of view.
According to CoinPriceForecast, Cardano will be worth around $1.60 by mid-year 2021, and around $3.30 by mid-year 2022.
According to CoinTelegraph.com, staking probably has a huge effect, and will continue to have a huge effect on ADA prices. Since more and more holders are choosing to stake their ADA, there will be a decrease in the circulating supply
According to Longforecast.com, there is a chance that ADA's price might go up to $0.65 late next year, breaching $1.00 in January 2022.
Should You Invest in Cardano?
If you value complete transparency and active development, you should invest in Cardano. If you're also the type to value a strong theoretical foundation to your investments over quick ROIs, then Cardano might also be a good coin to add in your portfolio. 
Remember: do your due diligence before investing in any cryptocurrency.
Cardano Sources
Crypto predictions happen on a daily basis. The Cardano team has an official forum in a couple of languages. Reddit also boasts a bustling "Cardanian" community. If you're looking for up-to-date Cardano news, predictions, and all-around Cardano rise and fall updates, tune into The TopCoins!
For more Cardano news, predictions, and updates, tune in to The Top Coins. Keep track of your favorite cryptocurrencies' prices through our easy-to-use cryptotracker.  
Leave a Reply