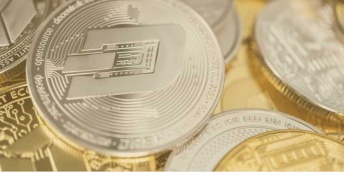 All You Need to Know About Dash Cryptocurrency
Reading Time: 7 minutes
While Bitcoin is still the most popular cryptocurrency from an investment standpoint, Dash cryptocurrency hasn't fallen off the charts either. Despite being 38th by market cap, the Dash crypto price has held up with a considerable value of $220.26 (updated February 13, 2021), up by over $100 since the start of the month and $40 since the day before. While it's nowhere near the Bitcoin price of over $40,000, it's still a massive amount for an altcoin aiming to scale up as a usable digital currency. 
With its recent developments and a positive trend on the Dash coin price, it's been receiving more and more attention from investors. 
What is Dash?
Dash (stands for Digital Cash) is another altcoin that was derived as a fork of Bitcoin. It's not rare for new coins to enter the market referencing Bitcoin's evolution as an understudy for them to roll out a more robust network. Dash was specifically created as a cryptocurrency option that could be  utilised in day-to-day transactions, making the Dash coin scalable for mass adoption.
Because of this, the blockchain behind Dash crypto was expanded to contain features Bitcoin does not–primarily in the area of transaction speed. It allows you to perform any number of transactions quickly and with ease, and for a negligible transaction cost of less than a cent. This capability has allowed the coin to enter markets such as Mexico and Venezuela, where owning a Dash wallet is no longer out of the norm.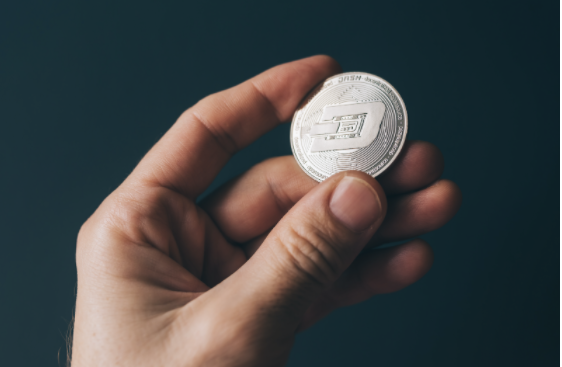 How Does Dash Differ from Bitcoin?
Dash is like Bitcoin in that it's a completely decentralised network, which means that there is no central authority controlling transactions and activities on the blockchain. However, because Dash is run by a company (unlike Bitcoin's open-source code), it can record its distributed ledger, operate transparently, and roll out larger projects and partnerships more quickly.
By taking a closer look at how the Dash network was built, their differences become all the more clear. First, Dash can process transactions within 4 seconds. Bitcoin needs 10 minutes to run the same process! The former can also scale block sizes of up to 400 MB, which means that it can process 400 times more transactions than Bitcoin. As a result, the network can support larger block sizes, allowing instant payments and scalable daily transactions.
It's clear that Dash was able to compensate for Bitcoin's shortcomings. Whereas BTC is digital gold, DASH is built solely as a digital currency. It was intended to be used transactionally–in particular, as a payment method for merchants. 
However, there's a similarity between the two, and that's their adoption of the Proof-of-Work consensus mechanism. Both BTC and DASH are minable assets, which means they can be "earned" by lending GPU processing power to aid the network in creating blocks and processing transactions. 
If you're wondering how to buy Dash cryptocurrency, you'll be happy to know that it's widely available across exchanges. Even though DASH falls short in its rank by market cap, it's an instrumental digital currency in the third world, so exchanges always support it! The Dash coin price has also historically been on the higher end of the scale (in contrast to altcoins that stay under $1), making it a known investment choice.
Dash Snapshots Through the Years
Fork of Bitcoin 

In 2014, Xcoin was created by Evan Duffield 

Xcoin was eventually renamed Darkcoin 

Darkcoin went through another name change in 2015, finally becoming the Dash we know today.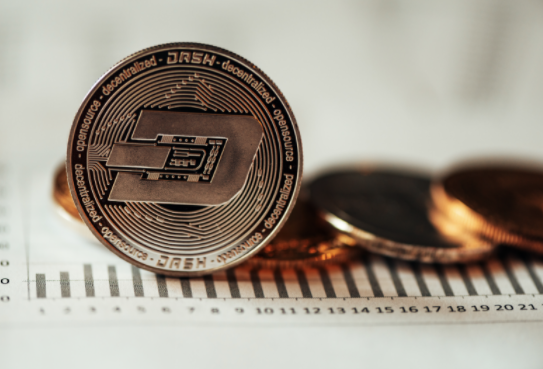 What Makes Dash Special?
Dash was one of the first coins to successfully adopt self-governance and self-funding. It receives its development funds from the blockchain's proceeds, and the owners of network master nodes control its governance.
Who Makes the Decision on the Future of Dash?
All the decisions made within Dash are done but those called "Master Nodes". Master Nodes are people who invest 1,000 DASH coins into the network. The idea is they come to a consensus over any major decisions with a simple "Yes" or "No" vote. 
The 3 Non-negotiable Aspects of Master Nodes are:
1. They Maintain an updated copy of the Blockchain of Dash. 
2. They continue to support Instantsend. 
3. They continue to support Privatesend. 
What is PrivateSend?
PrivateSend is a Dash feature that allows people to transact anonymously within the network. It's available through the Dash Core wallet–an application native to the blockchain. 
Unlike other coins, Dash has functions in place that allow law enforcement to trace fund origins where concerns arise. But for you and me, transactions on Dash are anonymous. 
Who is Behind Dash?
Evan Duffield – Strategic Advisor – Creator of Dash 

Ryan Taylor – CEO (April 2017) – Was Director of Finance (Dash) 

Bob Carroll – CTO – Previously CTO of Everspring  

Glenn Austin – CFO at Dash since March 2018 – Strong Business background 
Recap on DASH Coin
At the time of writing this, Dash is ranked at number 38 (updated February 13, 2021) regarding market capitalization, and is very popular! The Dash current price is $220.14. 
Dash is designed to:   
Privately send currency wherever you want to whoever you want, whenever you want. 

Transact Cryptocurrency in 4 seconds for less than a cent (no bank fees/middlemen) 

Easy to use Global Currency 

Larger Blockchain Technology 

Send and Receive Cryptocurrency with InstantSend

Get a drink, buy a ticket, subscriptions, or pay your bills

Dash is developing and is acknowledged by new business daily

Real-world vendors accept Dash currency 
Thank you for taking the time to learn more about the Innovative Cryptocurrency that is Dash. Check back for more Dash coin news and other cryptocurrency-related information. 
How are you utilising this coin? 
What are your thoughts?
Let us know in the comment section below!
Leave a Reply