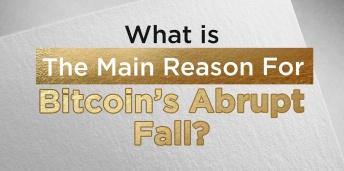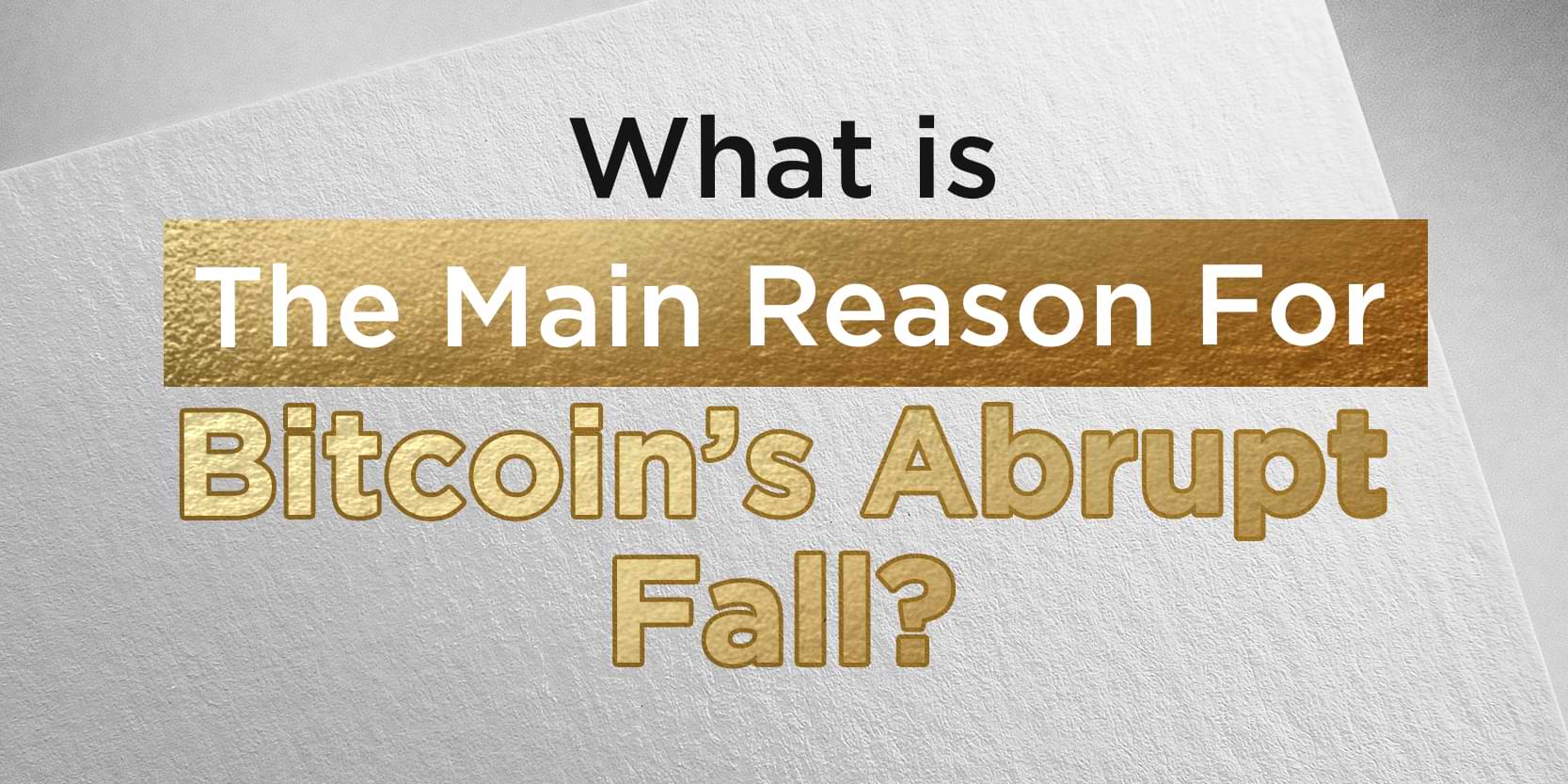 What is The Main Reason For Bitcoin's Abrupt Fall?
Reading Time: 7 minutes
The past few months have been monumental for the cryptocurrency industry, with a bullish market where the most unsuspecting altcoins were able to amass gains of up to 26,000%. Amid the pandemic, Bitcoin currency has become a household name. The coin led the market on a months-long hike to the moon, shooting past $64,000 in mid-April. Crypto ownership is estimated to have grown to 2.8%, or 200 million people worldwide. 
However, in the past ten days, the cryptocurrency market turned upside down yet again—and this time, investors aren't on the upper hand. The rollercoaster ride has been put to a halt with a massive sell-off that's put all coins on the red. The Bitcoin fall has reached 50% since mid-April when it peaked at $64,000. Now, it's barely sustaining levels over $30,000. Ethereum, which blew up in mid-May, has said goodbye to its one-shot glory, now also 50% down back to $2,100—a stark contrast to its $4,300 high. ETH currency has also traded to as low as $1,700 in just the past day. 
The same story goes for most other altcoins. What's going on, and why is Bitcoin dropping? 
Elon Musk Strikes Again: Tesla is No Longer Accepting Bitcoin Payments
Elon Musk has been at the center of cryptocurrency discourse, primarily because the multi-billionaire has been leveraging Twitter to express his support for Bitcoin and, more recently, Dogecoin currency. In mid-March, Musk posted a series of tweets that hinted at a possible Bitcoin investment shortly after Tesla made a $1.5 billion BTC purchase. The coin exploded to over $60,000, growing by over 23% in just a few days. On the 24th, Musk continued the tweet train by announcing that Tesla would start accepting BTC payments in the US, a feature that was expected to reach the rest of the world within the year.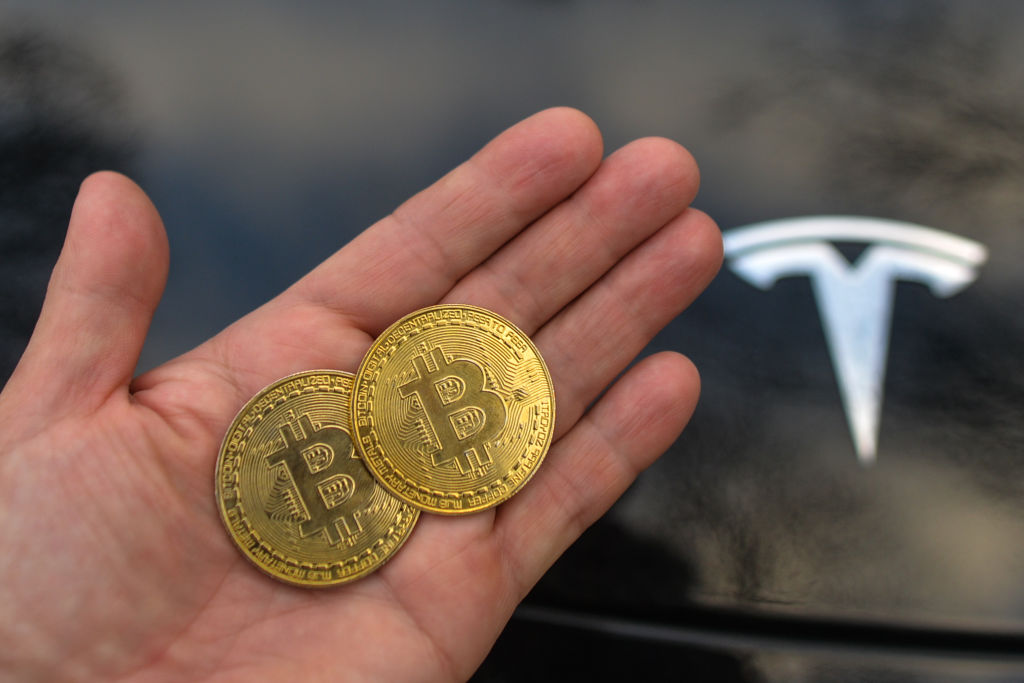 But it never did. Less than two months after the initial announcement, Musk took back his words: Tesla would be removing the BTC payment option for an indefinite period, citing environmental concerns as the primary catalyst that prompted the decision. While it's true that Bitcoin's Proof-of-Work mining algorithm is extremely hazardous to the environment, some believe that Tesla's plummeting stocks—partly incubated by Musk's polar tweets regarding cryptocurrency—also has influence over the ultimatum.  
The effect of Musk's announcement was tumultuous. The Bitcoin price fall was just the tip of the iceberg—it was already trading at low support levels after institutional interest shifted to Ethereum, but Tesla's disinterest only added fuel to the fire. BTC dropped from $56,000 to $49,000 in two days as investors lost hope over the cryptocurrency gold. Prices continued to drop to dangerous levels as low as $31,000—and the downward momentum is still on the move. 
China's Crackdown on Bitcoin Use 
While Tesla's stance against Bitcoin caused a 360-degree shift in the entire cryptocurrency market, which often follows after BTC's lead, it wasn't the only factor that sparked the massive sell-off. Around the same time as Musk's backtracking, China also began to implement cryptocurrency crackdowns aimed at regulating illegal trade. 
This move was made primarily as a response to the widespread use of coins—particularly BTC—in the black market as a medium for exchanging drugs, firearms, and other illegal goods and services. The announcement came from China's Vice Premier Liu He, a member of the State Council's Financial Stability and Development Committee, and is, by far, the most powerful authority in the country to speak against Bitcoin and its derivatives. As it stands, the specifics of the regulations are vague—there hasn't been a clear country-wide law announced so far, but it was enough to keep panic levels high. Following the news, $1 trillion was wiped out of the crypto market. 
This isn't the first time China made a move against cryptocurrency. It's been long illegal for local payment providers and financial institutions to transact with any crypto, so investors have turned to under-the-table services through VPN or other illegal means of coin ownership. Stricter regulations have been within expectations. 
Beijing Moves First, But Miners Remain Resilient  
After Liu He's announcement, Beijing iterated its cryptocurrency mining ban, which had first been rolled out in 2013, and then again in 2017—during a similar crypto bubble—when it addressed loopholes in the former. However, despite increased pressure from the government, miners and investors remain resilient throughout the chaos. 
While news broke out on Tuesday, it was still possible to purchase cryptocurrency using bank accounts days later. Agencies would purchase the coins for interested buyers through international exchanges, and the transaction would bypass radars as long as the invoice doesn't mention cryptocurrency. The same goes for miners looking to cash out their BTC winnings.
Mining services and other third-party platforms helping local residents buy, sell, and trade cryptocurrency have also remained in operation. But the sustainability of this trend remains questionable as the government becomes more aggressive in implementing crackdowns. Just recently, crypto exchange Huobi has pulled out of the Chinese market and one of the biggest mining pools, BTC.TOP has also halted services in China. They expect there to be an increased interest in international markets, particularly in Europe and the US. 
What Does This Mean For The Future of Bitcoin? 
China is a Bitcoin mining hotspot, accounting for approximately 65% of the network's mining power. However, zeroing out this number won't have particularly colossal effects on the BTC mining sphere—in fact, the coin would be easier to mine after most of the computing power clogging up the network dissipates. Greater aftershocks are expected to hit the coin's long-term prices, as China accounts for a large portion of BTC investments—it will be difficult for the coin to climb back up afterward. If it can't bounce back from its current predicament, it's only a matter of time before Bitcoin falls again. 
China's rollout of a national cryptocurrency, a cyber yuan, may have also played a part in the recent crackdowns, providing a framework for other countries to follow. As such, the cryptocurrency market should prepare for similar regulations worldwide.
Leave a Reply