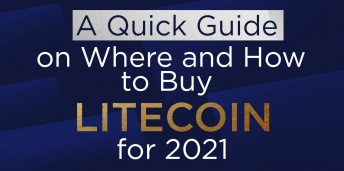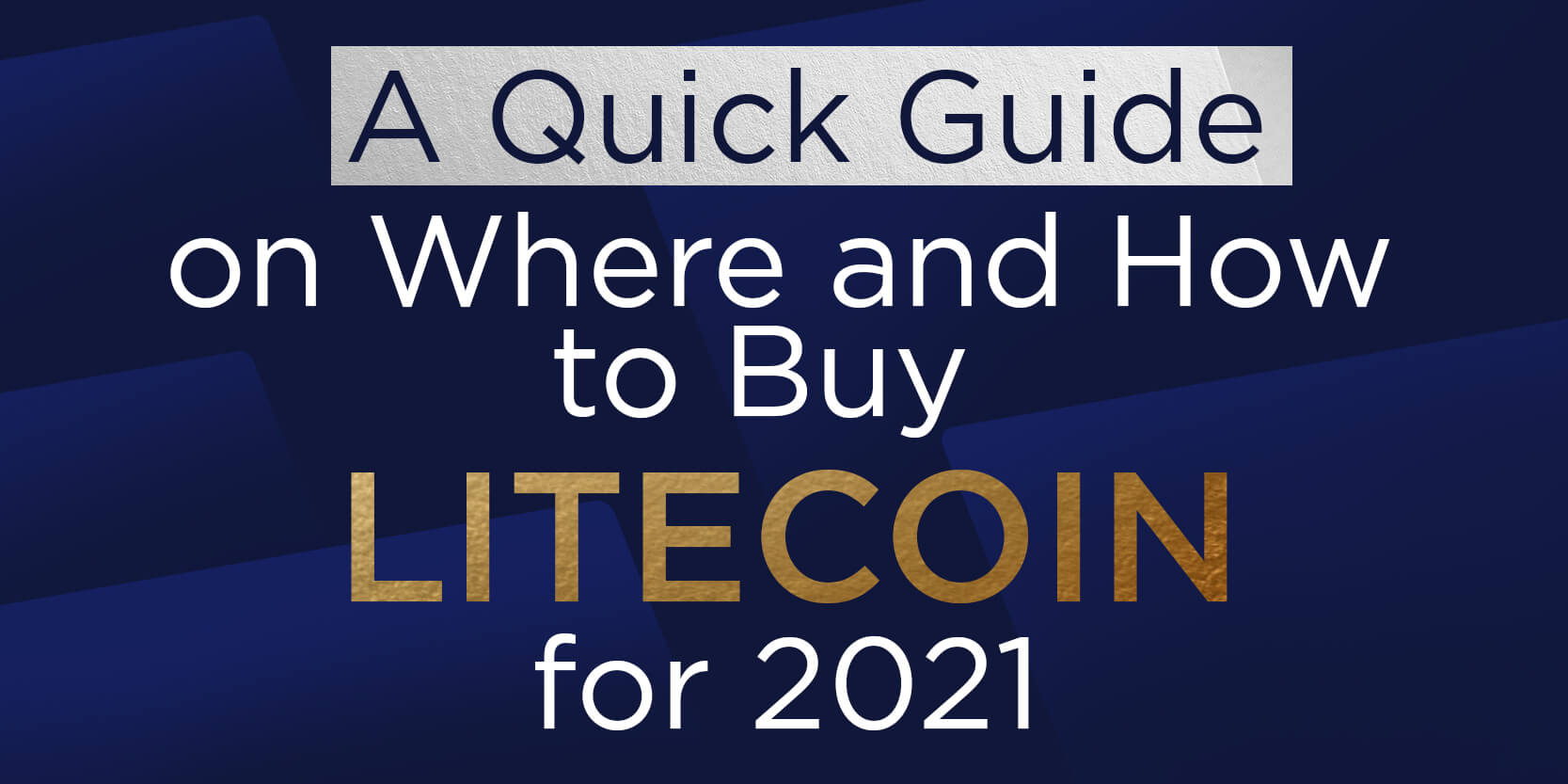 A Quick Guide on Where and How to Buy Litecoin for 2021
Reading Time: 8 minutes
Reading Time: 8 minutes
There's no denying the fact that cryptocurrency is becoming one of the most sought-after types of financial investments. Especially now that a well-known company such as Tesla has decided to invest in it by buying Bitcoin, the cryptocurrency community just became stronger than ever. But apart from Bitcoin, many other cryptocurrencies are gaining traction at the start of this year, and that includes Litecoin. So if you are planning to buy Litecoin to start your own cryptocurrency portfolio, or maybe just adding it into your current investment portfolio, then here is a quick yet detailed guide on where and how to buy Litecoin for 2021.
What is Litecoin?
Before learning more about how and where to buy Litecoin, let's first take a closer look as to what Litecoin is. This peer-to-peer Internet currency enables instant, near-zero cost payments to anyone in the world. Litecoin is an open source, global payment network that is fully decentralized. It is free from censorship and it empowers individuals to take control of their own finances.
Litecoin vs. Bitcoin: What's the Difference?
Litecoin features faster transaction confirmation times and improved storage efficiency than other leading cryptocurrencies. With substantial industry support, trade volume and liquidity, Litecoin is a proven medium of commerce complementary to Bitcoin. But what are the differences between the two? Let's look at how the differ in transaction speed, algorithm, capitalization and distribution

Transaction speed
Litecoin records a faster transaction speed than Bitcoin, given that Litecoin made this a priority, which also gave it an advantage compared to other cryptocurrencies. According to Blockchain.com, the average time for confirming Bitcoin transactions is currently around nine minutes, which can still vary, depending on the volume of traffic. As for Litecoin, average transaction speed is at about 2.5 minutes. 
Algorithm
Another significant difference between Litecoin and Bitcoin is the type of cryptographic algorithms that they implement. For Bitcoin, it's the long-established SHA-256 algorithm, while for Litecoin, there is the fairly recent algorithm called Scrypt. While both algorithms require a substantial amount of computing power, SHA-256 tends to be more complex than Scrypt.
Distribution
There are currently about 67.2 million Litecoins in circulation, while Bitcoin has about 18.6 million. This might sound like a huge advantage for Litecoin but if we consider the fact that both cryptocurrencies can be divided into smaller amounts still gives users the option to transfer or buy the smallest value possible, which is a hundred millionth of a unit for both types.
Market Value and Capitalization
Another huge difference between Litecoin vs. Bitcoin is with their market value. While the value for both cryptocurrencies fluctuate, Bitcoin still goes with a high price per unit, with its rate playing around $58,000, while Litecoin is at $190. As for their market capitalization, Bitcoin currently has about $1 trillion worth of units in circulation, while Litecoin has about $13 billion.
Is Litecoin worth buying?
If you are wondering if it will be worth it to buy Litecoin, understanding its current and historical market performance can help you make an informed decision on whether to invest on this cryptocurrency or not. Keeping in mind that Litecoin has been around since 2011 and has been performing steadily during the last 3 years, it is safe to say that it can be considered a good investment. In fact, Litecoin is among the most preferred altcoins in the market and is among the top ten cryptocurrencies in the market.
How Much Does Litecoin Cost?
Before you decide to buy Litecoin, you should first know the Litecoin value on a certain day and how much you are willing to invest dollarwise. For the past month, Litecoin's market value has played steadily at around $156 to $226.
Apart from knowing the Litecoin market value, you should also know the Litecoin supply available for sale through a specific vendor. You can also check online references like The Top Coins for guides along with Litecoin price prediction websites to get a better idea on whether or not it's good to invest in this altcoin on a specific day.
Where and How to Buy Litecoin for 2021
Once you have made up your mind to buy Litecoin, it's time that you decide where and how to buy it. Here are some of the best places where you can buy Litecoin this year.
As the largest cryptocurrency exchange platform in the market. You can buy Litecoin on Binance using cash, credit or debit card, bank deposit, bank transfer, or through select third-party payment merchants. You will first need to register for an account and have your identity verified before you can buy Litecoin through Binance.
eToro is among the leading social trading platforms in the market that supports a variety of investment options, including cryptocurrency. To be able to buy Litecoin in eToro, you will first need to register an account and validate it. Upon verification, you can then proceed to trading cryptocurrencies. You can buy Litecoin using your credit or debit card, Paypal, Neteller, Skrill, Yandex and WebMoney.
As one of the trusted and secure crypto exchange platforms in the world, Kraken is also anothe great place to buy Litecoin from. You simply need to create an account first, provide important details and identification for verification, then deposit your selected fiat currency or cryptocurrency. Once you have your funds available, you can now start trading or buying Litecoin.
With BitPanda, you can easily invest in cryptocurrency through your phone or computer. It also offers many payment options, such as credit cards, Skrill, GIROPAY, Sofort, NETELLER, Sepa and many more. You only need to create your account, complete the verification process, deposit funds, then buy Litecoin or any other cryptocurrency types that you might want to invest in.
Another cryptocurrency exchange platform where you can buy Litecoin is Houbi Global, one of the leading trading platforms for top cryptocurrencies like Bitcoin and Ethereum. To start buying Litecoin, you should first register for an account and complete the verification process. On the Buy Crypto page, you will need to select the currency you want to use to buy Litecoin and choose whether to pay it with your credit card or with cash.
There are many other platforms that you can use to buy Litecoin. But you should always do your research before deciding to buy cryptocurrencies to make sure that you are investing properly and not getting scammed. For more guidance on buying cryptocurrencies such as Litecoin, check out our other articles here at The Top Coins.
Leave a Reply