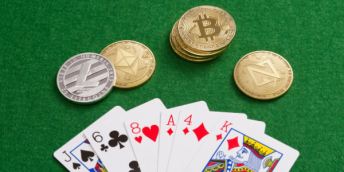 Cryptocurrency and Gambling
The allure of gambling is the high-risk, high-reward surge – the feeling of trying to outwit the odds to profit from a win. You make big bets in hopes of increasing their value tenfold, purely relying on instinct and the wheels of fate. From poker machines to table games and backing up the right sports team, excitement and disappointment are all part of the gambling package. Of course, all things in moderation, and ultimately, some people simply choose to gamble as a hobby or to blow off steam after a hard week at work. 
Previously, we outlined the best online casinos open to cryptocurrency gambling – where you can do a quick Bitcoin gamble if you prefer to use coins over cash, especially as the Bitcoin price surges to all-time highs. But those mostly cover slots and cards and other tabletop games. If you prefer gambling cryptocurrency on horse racing, there are certainly options available to you – 24/7 and accessible regardless of your work schedule. However, do keep in mind that cryptocurrency gambling should be done in moderation. 
Are there any sites where you can use cryptocurrency to bet on Horse Racing?
Absolutely – and there are more than you think! BetOnline Racing is the perfect example of a cryptocurrency casino where Bitcoin gambling fans can take a jab at betting on their favourite horses. 
BetOnline Racing has been around for over a decade and is a fully-licensed casino and one of the oldest Bitcoin gambling sites online. They offer punters (gamblers) the option to bet on horse races, but not with your ordinary casino coins. Instead, their gaming coin can be purchased with a various cryptocurrencies, including Bitcoin, Bitcoin Cash, Ethereum, Dash and Litecoin.
Apart from horse racing, BetOnline Racing also offers a plethora of other options for crypto betting enthusiasts. Whether you fancy poker, blackjack, roulette, or video poker, you'll likely find it on the platform. While they accept a range of coins for crypto gambling, Bitcoin is their preferred option as it's easy, fast, and safe. And despite being cryptocurrency-friendly, BetOnline Racing won't say no to bank transfers and credit cards, which are universally accepted regardless of which game you want to play. 
Online casinos and cryptocurrency gaming apps are safe havens for Bitcoin gambling enthusiasts, as you can bet in peace without being judged. It's also a place where you can continue gambling despite the offline casino closures due to COVID-19.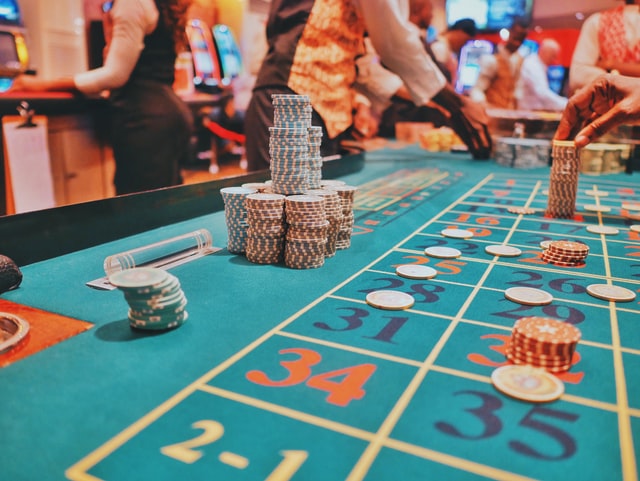 Cryptocurrency: A Gamble
To a certain degree, cryptocurrency itself is a huge gamble. But people who have made ample research understand that coins can be a lucrative investment option – and not just a short-term Bitcoin gambling stint that relies on quick returns. Likewise, any investment is a gamble – especially if emotions are involved – as there are no guarantees, even in the traditional market. And as we know, in life, there are only two certainties: death and taxes. 
What makes gambling in Australia unique is that we aren't taxed for our wins as the government sees any gambling wins as luck and not income. In the USA, that's a different story as gambling isn't only classified as a recreation but also a full-blown profession. 
Although cryptocurrency gambling can be a fun pastime, it can quickly turn into an addiction that results in bankruptcy and debt. If you or someone you know needs help, please call the Australian Gambling Hotline on 1800 858 858. Always gamble responsibly.
Above all of this, it is, in fact, a great time to invest in cryptocurrency. If you want to keep an eye on your chosen cryptocurrency, you can use the crypto tracker on our main page.
Leave a Reply