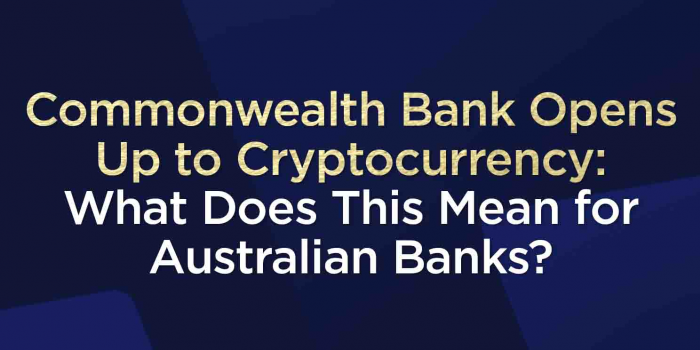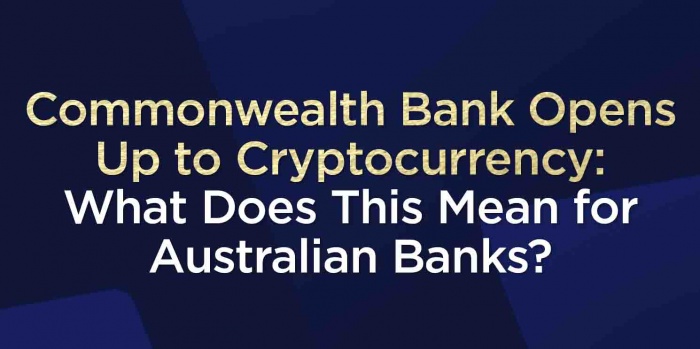 Commonwealth Bank Opens Up to Cryptocurrency: What Does This Mean for Australian Banks?
Australian banks are now opening their doors for cryptocurrency savings and exchanges. In an effort to adapt to a newer economy, Commonwealth Bank Australia (CBA) announced that users can use the CommBank app to trade cryptocurrencies. This is the first in the history of Australian banks and is now considered as one of the first crypto-friendly banks in Australia. According to CBA, its users already engage in crypto trading from other platforms including Coinbase, Coingecko and Binance. They aim to make crypto exchanges more convenient by eliminating the middleman between the customer and the bank. "We believe we can play an important role in crypto to address what's clearly a growing customer need and provide the capability, security and confidence in a crypto trading platform," said CBA Chief Executive Matt Comyn in their announcement of the crypto feature.
Initially, CBA will include the top 10 most favorable coins including Bitcoin, Ethereum and Litecoin. Meme coins such as Dogecoin and Shiba Inu as well as NFT-based tokens like Terra Worlds and Axie Infinity will not be included in the feature.
Investing Bitcoin in Australia: Perks and Benefits
Australia is considered one of the top nations that accept the crypto economy as a legitimate form of market and transactions. With CBA announcing its crypto app, the gates are open for more people that are intrigued by the works of the blockchain technology. One of the best perks about investing Bitcoin and altcoins in Australia is the direct exchange from AUD to BTC in major platforms such as Binance and Coinbase. That direct exchange removes the need for P2P transactions or using 3rd party apps like PayPal. However, not all coins are available for direct purchase with AUD - especially obscure ones like Clover Finance (CLV) and Audius (AUDIO).
Despite the announcement from CBA, the other three in the big four Australian banks including NAB, Westpac and ANZ are not showing interest in cryptocurrency. This is mainly due to the unregulated nature of the market and - according to major Australian banks - the Ponzi-like activities on some coins including SAFEMOON and SHIB. Smaller companies like Western Australian banks also share the same perspective as all of the big AU banks besides CBA. 
Australians Get Used to the "Buy Now Pay Later" Method but Are Still Aware of Cryptocurrency's Risks
According to a new study from SaaS cloud banking platform Mambu, Australia has the greatest usage of innovative payment service Buy Now Pay Later (BNPL) of any nation, with 24% of Australian consumers utilizing the service, compared with 11% across the world.
According to The financial tribes you need to know report, 65% of consumers globally have made more use of digital banking services in the last 18 months, with 22% of Australian customers making their very first use of digital banking services during the epidemic.
Mambu's latest 'Disruption Diaries' report surveyed more than 4,500 people (including 501 Australians) across the world to identify five emerging financial "tribes" that banks should be aware of in a post-pandemic world.
"Each tribe tells us something vital about the way consumer," said Mambu's CEO, Eugene Danilkis. Customer behavior is changing and banks must go with the flow to stay ahead of the curve. In fact, customers in the financial market have swiftly changed over the last 20 years. With the endless information that young investors and buyers have, the one-size-fits-all model is considered redundant.
The following are the key consumer groups identified in the survey:
Techcelerators
Digital banking newcomers who have implemented digital services as a result of physical branch closures. This group is the most numerous tribe globally, collectively accounting for 33% of respondents, and 36% of Australian respondents. This group is mostly composed of individuals over the age of 35 years old.
Ethical bankers
This is a young generation of young investors and money-savers who want to have an impact on the world. This tribe makes up 31% of respondents and 36% of Australian respondents. Globally, this group is mostly comprised of people between the ages of 18 and 34 (49%).
Convenience cravers
The Perfect Customers are those who seek all-in-one services with no additional cost. This group accounts for 24% of Australian respondents (23% globally) and is primarily made up of middle-aged or older people — with 55% aged over 35. This demographic is the least likely to pay a premium for services that save time or provide flexibility.
Covidpreneurs
These are entrepreneurs who have established their own firms during the COVID outbreak. They only require the simplest banking services, which is why a lot of them prefer cryptocurrency exchanges. Covidpreneurs are the youngest tribe globally, with 64 percent under 35 years old and a quarter under 25.
Neo asset hoarders
New asset owners who want to use financial services to acquire, trade, and hold assets. This group is the smallest, but it is quickly expanding across the world. The majority of members are male (66%), and over half are under the age of 35. In a bank, this group is most likely to have neo assets, such as cryptocurrency and
Surprisingly, one-third (33%) of Australian consumers considered having the opportunity to buy, trade, and manage digital assets essential in a bank, which is further proof of the asset class' growing credibility in Australia.
Danilkis stated, "If banks want to thrive in the future, they must think about how to affiliate themselves with the dynamically changing groups within society and appeal to them with products and experiences that meet their shared values and financial needs."
"Just as industries were being built from the ground up, blockchain moved us into a digital future without borders," said Applied Futurist Tom Cheesewright. As a result of worldwide lockdowns, the world moved ahead into its own digital future abruptly, with people gaining a shift in attitudes towards online banking that had previously been expected to take years.
CBA Includes Crypto Cops to Work with Regulators 

Of course, a well-known bank must have a form of protection to keep its clients safe. Cryptocurrency has had a history of criminal activities during its first decade such as drugs and money laundering.
 Remember that in 2011, a dark website called Silk Road was the first darknet market that used Bitcoin as a form of transaction to purchase illegal drugs. According to long-time Bitcoin holders, this secret economy gave the rise in value for the cryptocurrency. The website was closed down in 2013 after authorities from the FBI have traced the purchases online.
China has also had its share of criminal activities as the transaction addresses were linked to money laundering. 
These are some of the few highlights as to why governments are not in favor of cryptocurrency as legal tender. However, CBA wants to make it a fair game by regulating the transactions of its clients. 
"By helping to identify criminal activity and money laundering using cryptocurrencies," said country manager Todd Lenfield of Chainanalysis. "We want to have conversations with AUSTRAC about what are they looking to regulate and explain to the tax office the lessons that can be learned from what the IRS is doing. We can take experience we have got in the space, and provide a local flavour."
How to Invest in Bitcoin in Australia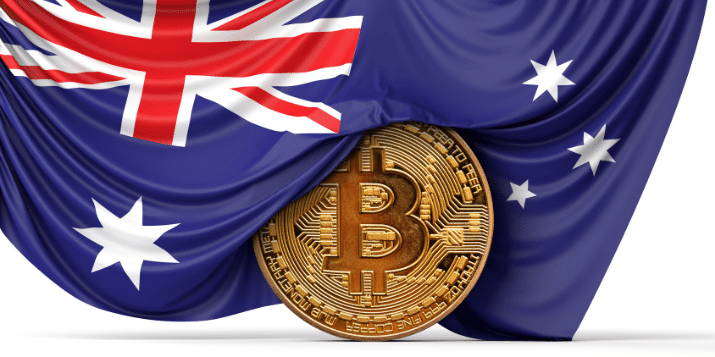 If you are not storing your money in CBA, the best ways to invest in Bitcoin in Australia is to use one of the major crypto exchanges such as Binance, Coinbase, Coingecko and FTX. To be able to buy cryptocurrency, these exchanges include P2P transactions (mostly no fees) and direct digital transactions from AUD to BTC or from PayPal. 
For now, CBA is the only official crypto bank despite all the controversies and the unregulated nature of the exchanges. However, if Bitcoin manages to prove its value for traditional banks, it is most likely that other AU banks will soon follow CBA's steps.
Leave a Reply