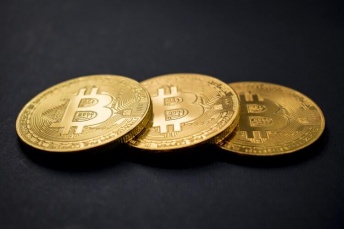 The Hackers Group Anonymous Threatens Musk For Playing Games With Bitcoin
Reading Time: 5 minutes
When you're a multi-billionaire who founded one of the most innovative auto companies in the world, your opinions matter. And that's why Elon Musk's series of cryptocurrency tweets—which began early this year when the bullish market took off—has been extremely impactful to the market, whether or not he meant any all-intent posting them. Musk and market manipulation aren't strangers. His words have been moving stock markets, including those of Gamestop's and CD Projekt. And while he's hinted at an interest in cryptocurrency in the past, it was only this year when his tweets became implicative of a big investment.
And not everyone's happy with his influence—the Securities and Exchange Commission had called him out for tweeting about taking Tesla private, which would pressure investors to buy shares ASAP or risk losing out. Now, an infamous decentralized hacking group, Anonymous, is the next organization to target Musk for his penchant for manipulating markets and subsequently destroying lives.
Where The Story Begins
On January 2021, Elon Musk updated his Twitter bio to #bitcoin, prompting BTC to go up by 20% overnight. That was the start of his alleged market manipulating series of tweets, which was followed by letting his followers know that the new Tesla Model S Plaid would appear in Cyberpunk 77, which controversially placed game development CD Projekt at a tight spot due to the failed release of the most anticipated game of the past few years. Nonetheless, the tweet propelled stocks to go up by 12%.
And then the GameStop saga began: Reddit started hyping up the video game retailer to throw traders off, and Musk joined in by tweeting "Gamestonk!!" It helped GameStop's valuation go up to over $10 billion, causing disarray among traders and trading apps alike. A few hours after his elusive Gamestonk tweet, Musk randomly shared that he "kinda love[s] Etsy," causing the online craft marketplace's shares to skyrocket by 9%.
And that wasn't the end of Musk's Twitter extravaganza. In the first week of February, he announced that Tesla had purchased $1.5 billion in BTC and would soon accept it as a payment method. From $38,000, the elusive coin grew to $58,000 by the end of the month. One month later, he returned with an announcement that Tesla was accepting BTC in the US and that it would soon be a global feature.
Then the Elon Musk Bitcoin affair took a step back. The multibillionaire's attention diverted to Dogecoin (DOGE), posting another series of tweets alluding to the meme coin, prompting investors to lose their minds over DOGE currency. Prices surged from $0.07 to $0.3 in just four days. In May, Musk broke some bad news—Tesla was no longer going to accept BTC due to environmental concerns in the carbon-expensive mining process. A massive sell-off occurred, prices fell, and investors lost millions in the volatile downturn.
Behind Anonymous's Cryptic Video
On June 5, the infamous hacking group Anonymous posted a video directed to Elon Musk, defaming the multimillionaire for his "ignorant" tweets that show that he has "no idea what struggling is like for most of the working people in the world."
The YouTube anonymous video detailed Musk's faults throughout the years, citing news articles that detail his family's wealth derived from a stolen South African emerald mine to his narcissistic proclamation as the emperor of Mars and tweets that convinced ordinary people to bet on retail investors—only for the billionaire to change his mind with a quick reset that ordinary people can't afford. Anonymous acknowledged that the volatility of the crypto market is unavoidable and that investors understood what they were getting into upon purchasing coins. But Musk's meme-filled tweets clumsily influenced the market, causing investors to take a losing chance in a short-lived rally. The video ended with the warning words "expect us," stating that while Musk claims to be the smartest person in the world, he has finally met his match.
However, due to the anonymity of the Anonymous hacking group, the legitimacy of the video creator is questionable. One of the most well-known Anonymous Twitter accounts, YourAnonNews, has denied the group's ties with the video. At the moment, the creator has yet to be identified—but their message speaks volumes. Cryptocurrency is a speculative asset at best, driven by the words of influential figures and emotional trading. And the results are unpredictable.
Leave a Reply