Your Go-To source

for Cryptocurrency Prices & News in Australia.
Easy-to-use platform, live charting tools, best crypto experience for crypto enthusiasts of all levels.
VeChain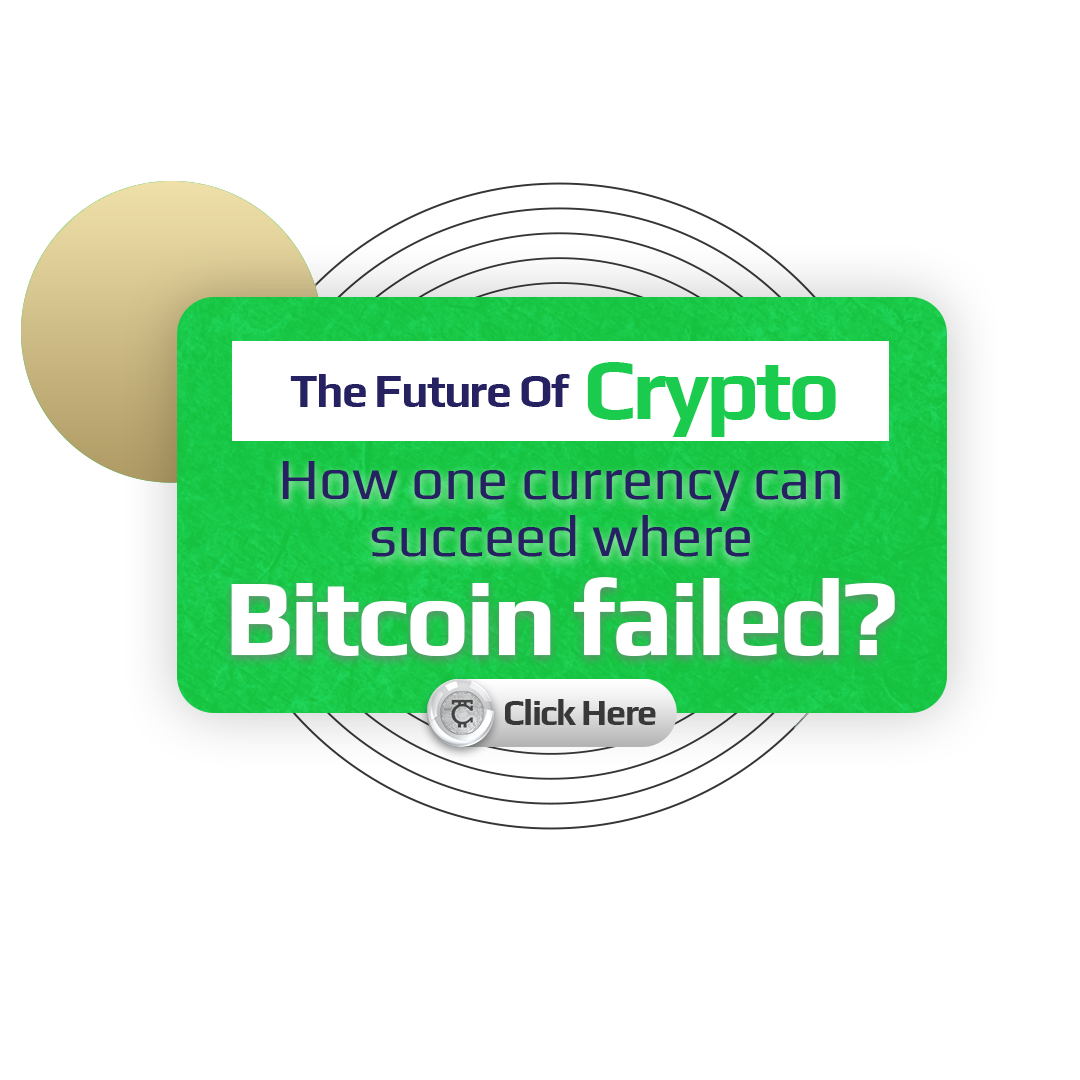 What is Vechain?
First off, let's take care of the most pressing question. What is VeChain? VeChain (VET) is a blockchain platform created to optimize supply chain management and various business processes. It has been in operation since 2015 with the goal of connecting digital information about items throughout their lifecycle from production through distribution onto the blockchain so that companies can track their products and prevent counterfeiting. Need a quick VeChain review? Looking for a pertinent VET price prediction? Wondering where to buy VeChain, or whether there's a legitimate VET supply in Australia? You're in the right place.
What is Vechain?
First off, let's take care of the most pressing question. What is VeChain? VeChain (VET) is a blockchain platform created to optimize supply chain management and various business processes. It has been in operation since 2015 with the goal of connecting digital information about items throughout their lifecycle from production through distribution onto the blockchain so that companies can track their products and prevent counterfeiting. Need a quick VeChain review? Looking for a pertinent VET price prediction? Wondering where to buy VeChain, or whether there's a legitimate VET supply in Australia? You're in the right place.
History
VeChain was founded in 2015 by Sunny Lu, who has over 18 years of experience in the IT industry with previous work as CIO for Louis Vuitton China. He has a background in IT services management, cybersecurity, cloud computing, and IoT development and integration. Lu worked with Jay Zhang, Gu Jianliang, Qiu Baoxing, Feng Xiao and Bo Shen on the beginnings of the VeChain project, which started as a subsidiary of BitSE, a Shanghai-based blockchain-focused company. The idea behind VeChain was born out of Lu's frustration at not being able to trust what he purchased online or through third-party retailers because they could not provide authenticity verification.
During its inception, VeChain (then still abbreviated as VEN) was built on top of the Ethereum blockchain, where it functioned as a placeholder that potential supporters could buy in order to support the project. In February 2018 a rebranding event held in Singapore marked VeChain's migration to its own blockchain, and an official change (of its main currency) to VeChain Thor (VET).
In 2018, VeChain announced the release of MyStory, a digital assurance solution for the food and beverage industry. Created in partnership with DNV GL (a prominent business assurance corporation), MyStory was the first third party initiated and developed decentralized application. In 2018, VeChainThor's mobile wallet was also released.
The Market Cap
Market capitalization or market cap, is the total circulating supply of a crypto, multiplied by its current price. Market Cap is often used to determine the size of a particular currency. VET started out with a meager price of 0.01 in 2018. VET's market cap then was around $737,795,551. On March 22, 2021, ETC's price hit $0.09 (it's all time high as of writing), with a market cap of $6,256,671,867. VET's max supply is 86,712,634,466 coins.
VET Token Security
VeChain employs a Proof of Authority (PoA) consensus algorithm. Unlike other consensus mechanisms wherein anonymity is a given, the PoA consensus algorithm only allows a set number of known, authorized validators that have passed a rigorous know-your-customer (KYC) vetting process to validate transactions in the blockchain. The PoA consensus protocol was created by Ethereum co-founder Gavin Wood in 2017. Validators have to merit the privilege to be a validator, much like license to practise a profession. The premise is that people value their reputation, and won't easily put it at risk by acting maliciously, ensuring the integrity of the blockchain and the network.
What Makes VeChain (VET) Unique?
VeChain focuses on doing one thing, and doing it well: tracking the mobility of goods, and optimizing the supply chain. It has disrupted the supply chain industry and improved business processes. The VET network has two tokens: the VeChain token (VET) and the VeThor Token (VTHO). VET coin is used as the currency to facilitate smart contract transactions (also known as "smart money"). VTHO, on the other hand, is a private currency used mostly by developers to pay for the transactions needed to run and maintain their applications (comparable to Ethereum's "gas".) Aside from that, VeChain is a part of a thriving network of established companies: it has partnered with and got the support of industry leaders including PricewaterCoopers (PwC), Bosch, the BMW Group, and Shanghai Gas.
VET FAQs
What is the difference between VeChain and VeChain Thor?
In the end of February 2018, VeChain moved their operations to their own blockchain technology. This rebranding also marked the change from VeChain (VEN) to VeChain Thor (VET). As we have discussed above, in the "What Makes VeChain (VET) Unique?" section, the VeChainThor token (VTHO) is a token used as gas to power applications on the VeChain blockchain, and VET is the currency that facilitates smart contract transactions. This two-token system shields VeChain from the extreme high and fatal low problems faced by other currencies in the market, since VTHO is untouched by the volatility of VET.
How VET Smart Contracts Work?
The fundamental principles that govern VeChain smart contracts are the same as any other smart contract — should certain factors be fulfilled, a set of actions are prompted (e.g., if a product fulfills a certain set of characteristics, then payment can push through). VeChain smart contracts are unique in how the data in the smart contracts can come from real-life data such as NFC (Near Field Communication) chips, QR (Quick Response) codes, and RFID (Radio-frequency identification) tags; this makes VeChain smart contracts optimal for retail use. As we have discussed before, smart contracts on the VeChain network are powered by VTHO. VTHO can be bought in coin exchanges, just like VET, or VET can be staked in order to earn VTHO, which can be sold.
How is VET Generated?
VeChain's Proof of Authority (PoA) is designed in a way that only formally-vetted Authority Nodes are able to validate transactions and earn corresponding rewards in the form of VTHO. To even be considered as an Authority node, however, you need to hold at least 25,000,000 VET, and to pass the rigorous requirements. As we have mentioned above, VET can also be staked in official wallets in order to earn VTHO that could be, in turn, traded and sold.
Where to Buy VET Crypto in AU?
If you're wondering where to buy VeChain, well, the answer is on a lot of platforms! Australians can buy and sell VET in online exchanges. Exchanges allow users to fund their accounts through bank transfers (some even allow funding via Paypal).
Why Buy Vet Cryptocurrency?
Imagine being able to know exactly where your products come from. For business owners, imagine being able to follow every product across the supply chain. Imagine never having to worry about the authenticity of the products that you're buying. Aside from its strong use cases in retail, it's also being used as an encrypted, privacy focused tracing tool to track and monitor patients' COVID-19 related health data. It also has a huge potential in the field of environmental conservation (tracking carbon emissions through IoT [Internet of Things] devices, and giving out corresponding credit rewards through the currency; in other words, providing a digitised way to track and reward every person's sustainability efforts.
Is VET a Good Investment?
If the problems that the VeChain proposes to solve, the use cases are tech that resonates with your vision of the future, and the issues (e.g., decentralisation) is not something that outweighs all of the benefits, maybe VET is a good investment for you. VET price predictions point to an upward trajectory, with some predicting a rise to $0.10 by the end of the year. Some analysts think ‌VET could even reach $1, provided that Bitcoin's prices hit a $150,000 market price. Either way, it's important that you do your due diligence prior to investing. Make sure that you're getting your VeChain coin news, (especially VeChain price prediction) from reputable sources.
Can I Buy VeChain with Paypal?
No. As of writing, Paypal account owners can buy, hold, and sell Bitcoin, Ethereum, Litecoin, and Bitcoin Cash, but not VET. Moreover, only US-based Paypal owners can buy cryptocurrencies on the platform.
How Can I Buy VeChain with a Credit Card?
The answer depends on the exchange that you're buying from. Some trading platforms allow users to fund their accounts through bank transfers, while some only allow trade with another digital currency. We hope this quick VeChain review helped you decide whether to invest in VET. Check back in regularly for real-time Vechain price prediction and other cryptocurrency related news!
Vechain (VET) Price Prediction for 2021, 2022, 2023
Since its inception, VeChain has always been an enterprise-forward network that aims to disrupt the traditional supply chain. It services some of the world's biggest brands, including PwC, LVMH, Microsoft, and H&M. The platform also successfully penetrated the Chinese market on a national level, making it the network-of-choice for blockchain-powered projects in the Gui'an New Area.
The company has recently announced that the E-Hcert app and the Mediterranean Hospital of Cyprus are using the VeChain Thor and VeChain blockchains, respectively, to store medical data, such as COVID-19 test results.
With an increasing number of large-scale use cases backing up VeChain's portfolio, the platform draws more and more interest from the mainstream market. It's been gaining excitement from the community, and many believe that this year will be the token's (VET) big break. Take a look at the VeChain price prediction for 2021 and beyond.
What is Vechain (VET)?
VeChain (VET) was launched in 2015 by Sunny Liu, the former Chief Information Officer for Louis Vuitton China. VET started as an ERC-20, which is a token generated on the Ethereum blockchain. It's one of many successful altcoins that emerged from the latter's network. And while it could have stayed there for the long run, VeChain wanted more governance over its systems. In 2017, the company released an ICO and raised $20 million, kickstarting its own network: the VeChain blockchain.
VeChain's strength lies in its enterprise-forward network, allowing businesses to easily manage all points of the supply chain on one platform through asset digitization. Its supply chain tracking support is backed by smart contracts, ensuring safety, security, and tamper-resistance across all data. VeChain is used in almost all industries–from manufacturing to retail, FMCG, and luxury goods. It's also one of the few blockchains that have been accepted by the Chinese market on a national level–a huge milestone considering the country's strict regulations against cryptocurrency.
VeChain's success in streamlining multinational supply chain management has brought VET massive attention over the past year. This was partly due to the impact of the pandemic on the global supply chain. It made it clear that companies needed to adapt to a network that's self-sustainable in every point of a product's journey.
The VeChain (VET) Network
You may have heard the terms VeChain (VET) and VeChain Thor (VTHO) used almost interchangeably–that's because they form a dual-blockchain system wherein one complements the other. Holding VET in your wallet will automatically generate VTHO at a 1:0.000432 ratio. While VET is the "main" token and is the store of value, VTHO is used to cover transaction fees. The two-token system allows VET to retain its value as it's essentially protected from transaction costs.
Like DASH, VeChain relies on masternodes to manage the network. These consist of various people, from developers to members of the academia and the VeChain community. In line with VeChain's governance model, the community can send in development proposals, which will then be approved by an elected committee. This feedback system allows VeChain to roll out developments quickly while letting enthusiasts stay involved.
At the moment, VeChain can process up to 10,000 transactions per second (tps), putting it in the high-end of the scale in terms of speed. Only 101 authority nodes validate transactions, which means that the network isn't clogged with thousands of miners trying to win the token reward. Removing the mining layer is a common trend among altcoins as it solves the scalability issue from the get-go.
VeChain Price History
The VeChain token was originally released as an ERC-20 called VEN. It started appearing in cryptocurrency exchanges on July 19, 2017. In August of the same year, it floated at an average market price of $0.24. Like almost all other tokens, VEN tagged along during the 2018 cryptocurrency bubble and skyrocketed in price along with the bigwigs, Bitcoin and Ethereum. From its under-$1 streak, it rose to an all-time high of $9.45 on January 22, 2018. It couldn't keep its spot at the top, and by August 2018, it was down to $0.01.
VeChain eventually migrated to its own blockchain after a successful ICO that raised $20 million. It's now a dual-token network that houses VET and VTHO, with VET being the direct swap for VEN. VET stayed within the same under-$0.1 price point for the next few years, threading the $0.01 range by Q4 of 2020. It remained unfazed during the fiasco of Bitcoin's December end-of-year bull run but redeemed itself by joining the 2021 bear market.
VET boasts a 200-300% YTD gain, peaking at $0.035 on January 21, 2021. VET's maximum supply is over 84 million, with over 64 million currently in circulation. It's currently ranked #26 by market cap, giving it plenty of room to grow. Enthusiasts believe that its large corporate client base will drive prices to an upward trend in 2021.
VeChain (VET) Price Prediction Trading Beasts: 2021, 2022, 2023
Trading Beasts's VeChain price prediction for 2021 is capped at a maximum of $0.041–a positive increase in value after years of staying in the under-$0.01 range. By 2022, they don't expect prices to grow substantially and forecast that VET may cap at $0.046. However, they see a larger opportunity for a spike to the $0.05 range in 2023, making VET a better option for long-term investment.
VeChain (VET) Price Prediction Coinswitch: 2020, 2023, 2025
VeChain made major partnerships in China in 2020, one of the most notable being DNV. They aimed to advance drug tracing and monitoring through a public blockchain. And while this heightened the network's useability in China, VET fell short of Conswitch's $0.22 end-of-year price estimate. However, Coinswitch's VeChain price prediction for 2023 is still optimistic for long-term gains. They forecast that VET will spike to $0.39–finally giving the token a one-decimal push. By 2025, they believe that VeChain's potential to integrate into physical business ecosystems may materialize. If that happens, VET prices may reach greater heights.
Vechain (VET) Price Prediction Coinpedia: 2021, 2022, 2023
Coinpedia's analysts forecast that VET prices will remain stable throughout 2021, ending the year at a decent increase to $0.052. In 2022, they expect VET to go through the same upward trend, spearheaded by VeChain's diverse portfolio of successful partnerships. The token has the potential to reach $0.070 by the end of the year. In the long-term, they expect VET to peak at $0.1 by 2025–a 100% increase from their end-of-2021 VeChain price prediction.
VeChain General Q&A
What makes VeChain unique?
VeChain is an enterprise-forward blockchain that aims to disrupt the traditional supply chain with contemporary technology. This industry has remained unfazed for decades, making it outdated in today's standard from both a business and client perspective.
VeChain offers seamless automation across all points of the supply chain, preventing multiple parties from pointing fingers and arguing about what went wrong at which point. The platform records all pertinent data and stores it in a blockchain backed by smart contracts, so it can't be tampered with or edited. While quality control issues may have made it to the final destination in the past, VeChain reduces these errors and ensures that products are delivered in the best possible condition from point A to B, from B to C–and beyond.
How to stake VeChain (VET)?
Set up a VeChain wallet. The official VeChain Thor wallet is available for mobile users on IOS and Android.

Purchase VET from a cryptocurrency exchange, such as Binance or Huobi Global.

Send VET to your wallet.

Holding VET will automatically generate VTHO. 1 VET will generate 0.000432 VTHO per day.
Staking VeChain is as easy as holding VET in your wallet. It's highly recommended for anyone who owns VET to participate, as it will automatically generate VTHO with no extra effort or cost. VTHO is the secondary token on VeChain's dual-token network and is used to cover transaction costs on the blockchain. While about 70% of these tokens are burned for transactions, VTHO still holds a $0.001348 value.
Where Can I Buy VeChain (VET)?
VeChain (VET) is available on most major exchanges, but some popular picks are Binance and Huobi Global. These platforms accept fiat currency, cryptocurrency, and stablecoins in exchange for VET.
How does VeChain help the supply chain?
For example, in the food supply chain, ensuring the freshness of products is key in successful delivery. VeChain tracks custom properties, such as temperature, weather condition, location, and more, through IoT sensors, in a process called asset digitization. The data is then uploaded to the blockchain.
If the data doesn't match the company's standards, the platform will automatically alert the responsible parties to fix the issue before large-scale damage occurs. Authorities and regulators will also have access to the data as long as the smart contract allows it. This functionality will help them study the pain points of a product's logistics journey to plan out appropriate preventative measures.
It's extremely beneficial for any business of any scale to maintain the correct standard across every step of the supply chain as it can save them time, money, and resources. However, catching intangible factors, such as humidity and food freshness, are difficult without the appropriate technology. VeChain fills in that gap and allows businesses to manage their supply chain in an innovative and streamlined way.
VeChain Price Prediction Q&A
Does VeChain have a future?
VeChain is one of the most useful blockchains from a corporate standpoint. It has a passionate community and developers who actively pursue partnerships to push VeChain to large-scale corporate adoption. The network shows no signs of slowing down any time soon.
Will VeChain hit $10?
While VET isn't a top-performing asset by market cap and price point, it's known to be a highly undervalued asset due to how much value VeChain brings to the global supply chain. That means the token has massive potential to grow over the next few years–and it may eventually reach $10.
VeChain lacks mainstream interest. It isn't a name that pops up along with Bitcoin, Ethereum, Litecoin, and even EOS. Cryptocurrency's value is largely based on how people perceive it, so it's important for VeChain to generate that interest through more substantial developments. Some of the world's largest companies, such as Microsoft and H&M, already use VeChain. It may receive greater market interest if it penetrates the supply chain across SMEs and smaller local businesses.
Will VeChain hit $1?
Analysts believe that it's not likely for VeChain to reach $1 by 2021. However, it may reach that milestone over the next few years if the mainstream market successfully adopts VET. For that to happen, it first needs to generate interest among novice and seasoned investors alike.
Is VeChain a good investment in 2021?
VeChain has retained an upward track record since it transitioned from the VEN to VET token. While its gains haven't been substantial, low prices mean a greater opportunity to purchase more tokens. That may, in turn, net you higher returns once VET goes up in value in the long-term.
It's highly recommended to choose a long-term route when investing in VET as analysts forecast small upward gains in the next five years. If VeChain doesn't get its big break soon, it's possible for prices to go up by no more than 150% by 2025. That will still, however, net you huge returns if you purchase a large number of tokens.
How much will VeChain be worth?
Coinpedia–Coinpedia believes that VeChain will close the year at $0.052. In 2022, they expect VET to make a small and steady increase to $0.070. However, they're optimistic for the long-term and see the potential for a much larger upward gain in 2025 with a major $0.1 forecast.
Be the first to know

about crypto news everyday