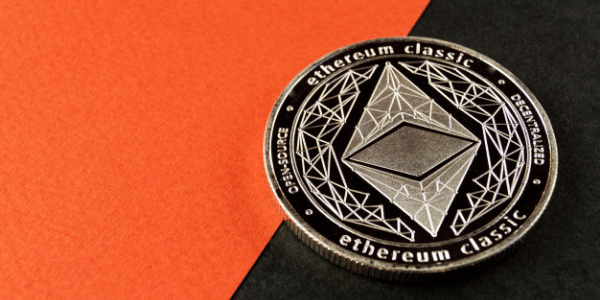 Ethereum Classic Price Prediction 2020 to 2021
Reading Time: 4 minutes
If you're new to the world of cryptocurrency, then seeing the name Ethereum Classic (ETC) may confuse you. You might have seen Ethereum (ETH) being traded. You could be wondering if they were, in fact, the same.
Ethereum (ETH) and Ethereum Classic (ETC) are two separate cryptocurrencies but do share similar frameworks. They were once a singular cryptocurrency. After an incident in 2016, where a hacker stole $50 million from them, there was an inevitable split as half of the company wanted to go in a different direction. They thought that would be safer.
Ethereum Classic is still focused on being a decentralized currency and still has people loyal to it. However, Ethereum has gone in a different route and is now not only a cryptocurrency but also a developer tool that many major companies such as Microsoft use. 
This has led to many people jumping ship to Ethereum (ETH) as it has more name value. Along with its new business model, it is much safer in the event of a crypto market crash. People do still trade in Ethereum Classic, although it isn't worth as much as Ethereum these days.
Ethereum (ETH) price at the time of writing is $533 AUD
Ethereum Classic (ETV) price at the time of writing is $7,52 AUD
We already know from the most recent Crypto Research Report (CRR) that Ethereum (ETH) will show an increase in value over the next 5-10 years, but what about Ethereum Classic (ETC)?
According to The Economy Forecast Agency, Ethereum Classic (ETC) will not show much of an increase going into 2021. In fact, we will see a small dip throughout the year. By December of next year, Ethereum Classic (ETC) will be worth $3,32 USD. Its high will come in February where it will reach $5,41 USD.
This is concerning for anyone who is still trading in Ethereum Classic (ETC) as there does not appear to be any kind of spike coming within the next year. 
Should you sell your Ethereum Classic (ETC) now?
As it stands with the predictions, it would be best to sell now, and at the latest, in May of next year as after that we will see a consistent decline over the next two years. The market could always change due to unforeseen events such as the crash of Ethereum (ETH). But, just going by the predictions, it might be time to sell it.
It appears that the downward trend of ETC will happen next year correlates with the spike that ETH will show. This could mean some of the ETC loyalists will jump ship and start investing their time and money into ETH. 
Just to reiterate, these are only predictions and should be taken with a grain of salt.
If you want to keep track of Ethereum (ETH), Ethereum Classic (ETC) or any other cryptocurrency on the market. Go to our main page where we track every cryptocurrency.
Interesting Information 
Ethereum (ETH) is also a developer tool that is used by international companies such as JP Morgan, Amazon, and Microsoft.
You want to learn more? Check out this video from The Top Coins Youtube:
Leave a Reply
Fresh Content
Just add your email and hit subscribe to stay up to date.