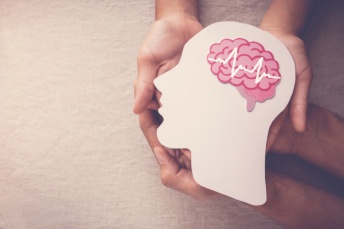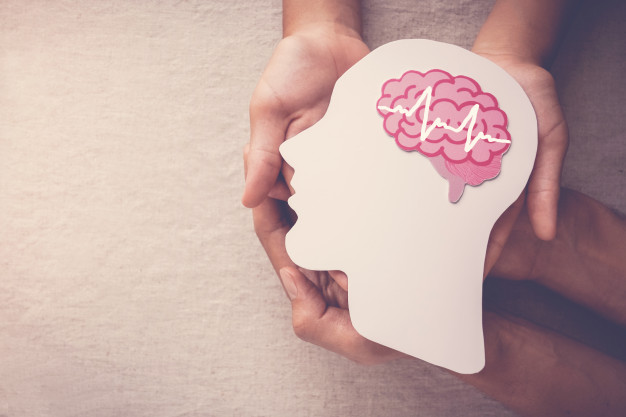 Does The Mental Health Crisis Need A Stable Cryptocurrency?
Reading Time: 7 minutes
Read time: 6 minutes 
Trigger warning: The following article discusses suicide & mental health. 
Is the Covid-19 recession forcing us to invest in a new economy for the sake of our Mental Health? 
Volatility has been an accepted and expected part of economies and investments. Whether that be the US dollar, the price of gold and or varying stocks — we're used to bracing ourselves for the inevitable rises and falls. Some important conversations discussed at The Top Coins have posed an open-ended question: Is the toll of that volatility too hard on our mental health? 
As the economy plummets, the death by suicide toll rises. One of the major reasons for mental health issues including suicide ideation is due to financial stresses. According to a report "suicide rates in Australia are forecast to rise by up to 50 percent due to the economic and social impacts of the coronavirus and tipped to outstrip deaths from the pandemic by as much as four times". Not only is fiat currency volatile therefore creating excess stress, the coronavirus pandemic has created a recession, and now in full swing. 
Before the COVID-19 pandemic, 1 in 5 Australians suffered from mental health issues. Former mental health commissioner, Professor Ian Hickie says: "the financial pressures of the shutdown are exacerbating mental health issues". This is worsening preexisting conditions and creating issues for others as well. Hence, it totally increases the devastating suicide rates. To prevent suicide you need good economics as well as social cohesion. That means being together and coping together. Depressions and recessions tend to drive people apart. COVID-19 has added another level of social dislocation.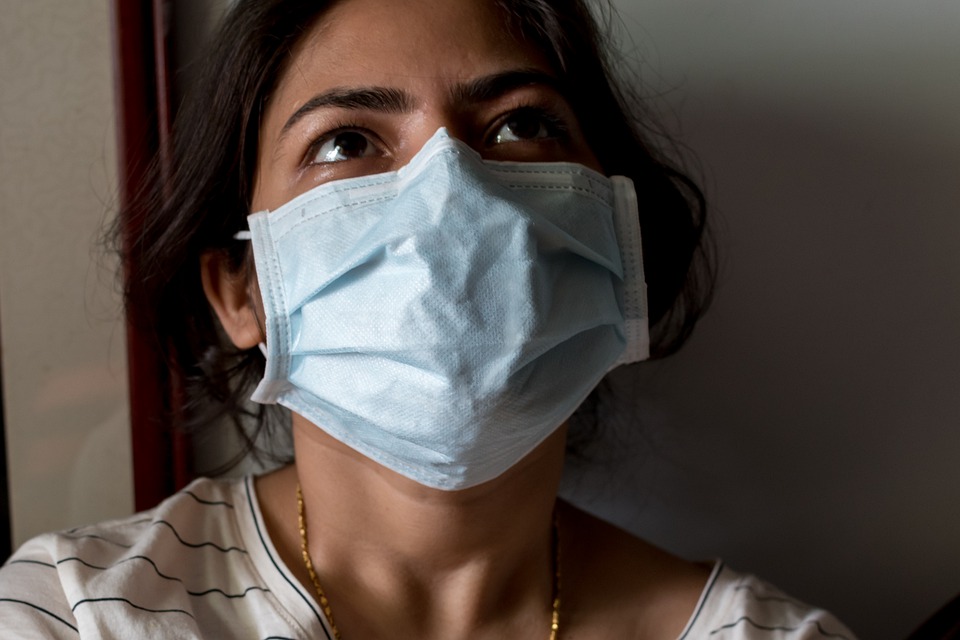 The silver lining: The tie between a recession and mental illness is well known. The toll taken on one's mental health in a pandemic is enormous. People are suffering from physical isolation, loneliness and many have lost their jobs. Many also suffer from financial security and struggle to make ends meet. The world needs hope and stability afterlife as we got taken away overnight. The People's Reserve (TPR) has given people an opportunity to have that hope and stability which is being craved. This currency has an infrastructure that ensures stability, cash flow, and wealth creation. Crucial in a depression and a pandemic. Shaune Clarke has created the silver lining to this recession.
According to Adam Wood, a responsible financial officer, "You don't have to participate in the ups and downs of an economy". These ups and downs create a huge amount of anxiety for people. He inquires, "Do I want to be placing my money where it's in an economy that I don't control and I know is at least uncertain when there are other opportunities to put my money that are outside of the volatility?"
The People's Reserve is cash flowing you through a crisis. Adam Wood, in a recent interview with Shaune Clarke, explained that he supports this new economy because: "It only goes in the upward direction. The income side of it producing the compounding effect is at the highest price of gold which is a very attractive piece of the puzzle. TPR currency is a very good deal" Job loss from this pandemic has removed peoples usual cash flow; A major reason for financial stress and therefore increased mental illness. Not only is cash flow crucial for life in the modern world, cash flow underpins the entire economy. "The mining effect of the TPR is cash flowing you through a crisis. It can still interact with the fiat system and of course, because you're building an economy, it can totally interact within that economy. You literally have two economies that you can interact with. But the most important thing, always, is cash flow. This coin does exactly that because it mines at a nice consistent rate, which is the equivalent rate of which a hedge fund would make. It's a nice consistent cash flow within itself — coded — it's perfect" Adam simplifies: "It cash flows and it's stable. I don't have to think about it." This anchored coin is made for people's welfare, that's why people should get acquainted with this new coin and take advantage of TPR possibilities.
Could lives be saved with a nonvolatile economy? Speaking from personal experience, hope is crucial for mental health. People need a light at the end of a tunnel. Something that can be held onto when everything's falling apart. The effect of this pandemic has taken away a huge amount of people's hope. Future plans, travel, career, social life, financial security, the fun have all been taken away. I support The People's Reserve because not only can it create financial security, but it gives reassurance, hope, and stability which can transform lives and maybe even save them.
Although mental health is linked to the economy, it of course is not exclusively tied to it. The People's Reserve should not be an assumed cure and or treatment for mental illness. If you are struggling during this trying time, we encourage you to seek help. If you or someone you care for is in need of assistance you can contact the below National 24/7 crisis support services:
Lifeline: 13 11 14
Beyond Blue: 1300 22 4636
MensLine Australia: 1300 78 99 78 
Butterfly Foundation: 1800 334 673 
Kids Helpline: 1800 55 1800
You want to learn more? Check out this video from The Top Coins Youtube:
Leave a Reply